Best Restaurants in Boston Financial District OpenTable Find Boston Financial District restaurants in the Boston area and other neighborhoods such as Cambridge, Back Bay, Somerville, and more. Make restaurant reservations and read reviews. 6 Answer from Skippy 2018-12-16 08:04:26 Dating - Wikipedia Dating is a stage of romantic relationships in humans whereby two people meet socially with the aim of each assessing the other's suitability as a prospective partner in an intimate relationship or marriage. 10 Answer from Baby 2018-12-16 09:50:05.
Whether you're looking to launch a new romance or to keep the flame alive in a decades-old one, dining out is bound to be a part of the proceedings. Our guide to the best date restaurants in Boston and beyond can help. Taberna de Haro There are sleeker (Estragon), livelier (Bar Lola), and cozier (Dali) tapas joints in town, even some with more sophisticated fare (Toro). But this hidden jewel takes the croqueta for authenticity and laid-back ambience. Inside, the bustling bar and the pumpkin-and-plum color scheme evoke a tapas bar in Seville, though the more ambitious offerings favor Madrid – as does the stellar wine cellar.
In mild weather, arrive before sundown, get your name on the list for a patio table, and spend the pre-meal conducting your own sherry taste test at the bar and perhaps nibbling a pincho or two. Once darkness – and the jerez buzz – sets in and the street lamps start to glow, there's no more romantic setting in the city.
(Brookline, is that really you?)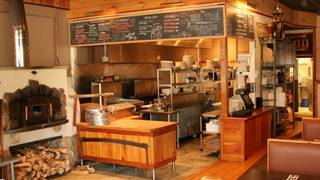 best date restaurants boston 2017 - 2017's Best Food Delivery Apps In


Few cities wear their history as proudly as Boston does. As the birthplace of the American Revolution, All-American cuisine flourished here for a long time. But as the city's thriving education and technology sectors engaged more and more with cultures from around the globe, diversity began to thrive here, too. Although lobster rolls, clam chowder, and steakhouses still very much reign supreme, Boston has reached its culinary stride.
Today, the city has moved beyond traditional New England classics, offering everything from high-brow French to Asian street food, and everything in between.
Somehow, combining those cuisines with New England's tradition of foraging and fresh seafood feels more "Boston" than ever. Here, our snapshot of the best places to eat your way through this complex and world-class city. Run by a crew of heavy hitters from Boston's restaurant scene, this is the fully realized restaurant from Island Creek Oysters, a renowned oyster farm located south of the city in Duxbury, Massachusetts, that runs this large dining room in Kenmore Square.
Seafood is the main event, with updated takes on classic Boston favorites, such as a lobster roll served on a rosemary brioche bun. Make sure to order a plate of oysters, or, for non-seafood-eaters, something off the "From the Land" menu. Regulars know that the giant, fluffy, warm buttermilk biscuit is a must-order for the table.
Given the larger-than-life reputation of this cult-classic sushi and omakase restaurant, you would expect it to have more grandiose address than a 30-seat dining room off an anonymous side street in the Leather District. But that's the magic of O Ya—the food is enough to make it a must-try for any serious sushi enthusiast passing through Boston.
Rolls, sashimi, and the like can be ordered à la carte, but any Bostonian foodie worth their weight in salt knows that its omakase menu or bust here. Some dishes are deeply traditional, but some throw unexpected yet decadent flavors into the mix, like foie gras and truffle.
Since 2008, Chef Tony Maws has made waves in Boston's restaurant scene with this intimate, candlelit bistro on Main Street in Cambridge. Maws' inventiveness and commitment to seasonal ingredients have created something irreplaceable in the city's culinary landscape. The rotating menu might include a lasagnette of house-made rabbit sausage with fresh mozzarella and celeriac puree, or a slow-cooked Vermont-raised lamb rib with burnt caramel and crispy shallots.
But before you order, make sure to ask if there are any of the secret, off-menu homemade burgers available. The kitchen makes only 18 each night, and getting your hands on one is a badge of honor in Boston foodie parlance. Located in the hip Ames Hotel, this haute take on urban farm-to-table is a refreshing sanctuary in the middle of hectic Government Center. Horticulture is everywhere in the design, from tree branch chandeliers to wooden butcher-block tabletops, and plenty of seasonal flora on display.
Sustainability and hyperseasonality are chef and owner Mary Dumont's guiding principles. Most of the produce comes straight from the restaurant's own on-site hydroponic garden, and all seafood is sustainably sourced. It's hard to go wrong with ingredients this good, and the menu does not disappoint—regulars will tell you that everything is good here, and they'd be right. This bustling, sophisticated brasserie—with soft lighting, wood-paneled walls, sweeping ceilings, and a full dining room from breakfast to late-night—feels like a "neighborhood restaurant," no matter where you reside.
Whether they're fulfilling room service orders for the Hotel Commonwealth upstairs, mixing drinks by the dozens for avid Boston Marathon spectators, or serving its cult-classic late-night burgers—the staff make everyone feel welcome. What began as a buzzy South End tapas restaurant has evolved into a full-blown global phenomenon, with outposts in New York, Bangkok, and Dubai.
Since opening in Boston in 2005, Toro has managed to survive the recession, bouts of critical press, and other countless challenges to emerge victoriously as one of Boston's great culinary treasures. Today, it is just as cool, if not cooler, than when it opened 13 years ago. For a city so geographically close to Québec, and which has had a significant French-Canadian population since the Industrial Revolution, Québecois cuisine has been noticeably absent from Boston's food scene until this Kendall Square restaurant opened in 2017.
In a short time, it skyrocketed to the top of critics' lists for its authentic yet elegant take on a type of cuisine that is an integral part of Boston's history. This South End institution is often called the city's most consistently good French brasserie. Every Bostonian has been here at one point or another for familiar French favorites like steak-frîtes as well as lesser-known plates like skate grenobloise.
The steak tartare is perfectly cut with mushroom duxelles and piquant aioli, and the escargots are buttery and tender, never chewy. This being Boston, there is also an exceptional raw bar—if you're in a group, opt for the Le Mareyeur Boston seafood platter to share. Just make sure to save room for the pillowy chocolate beignets. There are plenty of basic, low-key joints in Boston's Chinatown, so to come across a gastropub as refined and fun as Shojo is a rare treat in the neighborhood.
Ramen obsessives and craft-cocktail enthusiasts alike are drawn in here, which means Shojo attracts a solid millennial contingent that keeps the place buzzing on weeknights as well as weekends.
It's hard to pinpoint the menu precisely, which rests somewhere between Asian street food with global influence. But you can't go wrong with the grilled Kung Pao chicken sandwich, made with shaoxing and soy marinade, friend peanut aioli, chilies, and scallions.
"Old meets new" can be a bit of a cliché, especially in Boston, but nobody does it better than Boston Chops. Located in the landmarked Old Colony Trust Bank building, this two-story steakhouse preserved the historic nature of the building—vaulted ceilings, sweeping marble walls, original mosaic tile floors—but updated it in a way that today's foodie can relate to. Between the strong wine program, lighthearted cocktails, perfectly executed, classic steakhouse items, and "Rarely Celebrated" section of the menu, serving less-popular yet equally delicious cuts of meat, this is clearly not your grandpa's steakhouse.
When it comes to restaurants in the North End, tourists and locals alike will shamelessly line up for hours to eat at the right place, and Neptune Oyster is no exception. The idea here is a refined take on the classic oyster bar, with just enough Italian inflection to justify the North End address.
Of course there is a lobster roll on the menu (which local critics consider among the best in town), as well as blue mussels from Chatham, and Duxbury littleneck clams.
But the real beauties are some of the more inventive dishes, like the Spanish octopus with marcona almond romesco and Basque pepper, or the neptune johnnycake smeared with honey butter, Boston smoked bluefish, and sturgeon caviar.
Less of a full-fledged restaurant and more of an urban lobster lunch shack, this family-owned institution has brought lobster to downtown Boston since 1925. The menu is a no-frills, essentials-only selection of lobster rolls, shrimp cocktail, crab cakes, whole-cooked lobsters, and clam chowders—everything here is so good you won't need many more options. This is Bostonian lobster at its purest expression. There's never a quiet night at this hip Cambridge seafood joint that has quickly become one of Boston's favorite restaurants.
Few places better represent the city's foodie culture than Waypoint, which successfully dresses up traditional seafood ingredients with unexpected yet wholly welcomed flavors. The Maine Lobster Tail, for instance, comes with brown butter aioli and a drizzle of chili garlic oil—sacrilege by Bostonian seafood codes—while the blue crab and strawberry salad, served over a mound of faro, spring vegetables, and mint, is one of the best flavor combinations in town.
Wood-paneled everything, tapestries hung from the walls, a gleaming black marble bar, and leather banquettes—every inch of this place is classic steakhouse at its best.
For over thirty years, this Back Bay grande dame has been Boston's go-to place for an old-school steakhouse dinner. The menu consists of iconic steakhouse favorites: There are a dozen or so cuts of exquisite Brandt Beef, a dry-aged prime New York, a Kobe cap steak, and a mouthwatering 100-day aged prime ribeye.
This being Boston, however, it should come as no surprise that the excellent seafood rivals the meat. You can't go wrong with an order of Wellfleet clams, but if you're feeling like a splurge, indulge in the spectacular Grand Sampler seafood tower. A breath of fresh air to the Ink Block, a once-forgotten neighborhood between Chinatown and South End that has become hot with development in recent years, Bar Mezzana has quickly become a favorite for neighborhood locals (and not just those who live in the condos upstairs).
The coastal Italian cuisine on offer is a natural fit for Boston—expect lots of fresh seafood and classic hearty flavors. And while the focus on tiki cocktails seems out of place, the pairing is surprisingly refreshing—trust. Just as people think lobster rolls and clam chowder are iconically Boston, locals know that dinner on Hanover Street followed by a lazy walk through the North End are just as much a part of this city's culinary identity.
While there are quite a few Italian places on the main strip that churn customers in and out like an assembly line, Pomodoro, thanks to its small size (just nine tables or so), never feels too hectic.
Don't get us wrong, you will certainly have to wait in line, especially on a weekend, but once inside, the atmosphere is perfectly calm and cozy. It can be difficult to find a true Provençale restaurant in Boston that doesn't veer too closely to heavy-handed brasserie fare, but Bistro du Midi hits the mark—and throws in some coastal New England for good measure. The Faroe Island Salmon, with almonds, rhubarb, white asparagus, and green garlic, is almost too pretty too eat, and the confit chicken leg comes with green lentils, spring peas, and a heavenly lavender jus.
If you can, spring for the elegant seven-course tasting menu with wine pairings— c'est superbe. Located on the Freedom Trail, this National Historic Landmark is the oldest continually serving restaurant in America (the building was built pre-Revolutionary War, but only began serving food in 1826).
If ever there were a place for Yankee hunkering, this is it. Do yours with a bowl of New England clam chowder, or an icy platter of their namesakes, freshly shucked. Our Sites • • • • • • • • • • • • • • • • • • • • • • © 2018 Condé Nast. All rights reserved. Use of and/or registration on any portion of this site constitutes acceptance of our (updated 5/25/18) and (updated 5/25/18). The material on this site may not be reproduced, distributed, transmitted, cached or otherwise used, except with the prior written permission of Condé Nast.
CNT Collection
Welcome to the Time Out EAT List, our handpicked 'best of' Boston's food scene. These are the tastiest places to eat in this city right now: the freshest, most inventive and most memorable, ranked by expert local staff.
When you think of the , eating like royalty might not be the first activity that comes to mind. But some of the city 's best restaurants are changing the perception that Boston isn 't a destination for gourmands. From the to the and beyond, an impressive roster of local culinary talent is fostering a dining scene to rival those of DC or Philly.
The city may be small, but its many neighborhoods offer plenty of dining options, and one doesn 't necessarily have to break the bank to eat well. Time Out's local experts scour the city every day for great eats, great value and insider info. We value fun, flavor, freshness—and value at every price point.
We update the EAT list monthly, plus whenever there's a truly spectacular new opening. It could be a mega-hyped destination restaurant or a humble neighborhood newcomer: if it's on the list we think it's awesome and reckon you will too. Eaten somewhere on this list and loved it? Share it with the hashtag #TimeOutEatList Here are the best restaurants in Boston—find out more about , and start making your reservations.
Bite for bite, this discreet hideaway offers one of the most expensive, and lauded, dining experiences in town. A must for true sushi lovers, the grand omakase menu incorporates a breathtaking assortment of artfully composed plates that are daring yet meticulous, delicate but rarely precious. The James Beard Award-winning chef Tim Cushman transforms the humblest fare—such as miso soup and tonkatsu—into edible luxuries, which sommelier Nancy Cushman pairs with selections from a world-class sake list.
Near Central Square, the local "snout-to-tail" pioneer Tony Maws uses the best local and organic ingredients for his modern Franco-American creations. While there are plenty of à la carte choices, the multi-course tasting menus best provide an overview of Maws's seasonal cuisine. The chef's whim tasting menu, available Sundays after 9pm, is one of the city's best fine dining deals.
Arrive early to try one of the city's most in-demand burgers, sold nightly in limited quantities. Despite some strong competition from its newer siblings, No. 9 Park remains the crown jewel of Barbara Lynch 's culinary empire.
Regally perched across from Boston Common in the shadow of the State House, the handsome, sophisticated restaurant offers expert service and an inviting assortment of regionally-inspired Italian and French dishes. The welcoming bar area is a favorite among industry types looking to unwind with a well-made cocktail or selection from one of the city 's most decorated wine lists.
Marriage proposals and six-figure deals are par for the course at chef-owner Frank McClelland 's legendary Back Bay restaurant. The French-accented fare, inspired by New England 's seasons, can be enjoyed many ways; dinnertime guests choose between pricey, multi-course tasting menus or the chef 's tasting journey.
Dishes are often breathtaking in their creativity, scope and execution. Barbara Lynch's priciest fine dining establishment takes its name from the Côte d'Azur town near the Italian border. The French- and Italian-inspired cuisine, enjoyed à la carte or via a customized chef's whim menu, features exotic ingredients like sea urchin and black truffle.
Plush details—from French linens to Austrian crystal—and attentive service will make you feel utterly pampered. Also impressive is the chef's table, a private space with a glass wall providing intimate views into the kitchen. Chef-partners Ken Oringer and Tony Messina wow Back Bay diners with an assortment of global street food-inspired small plates, as well as innovative makimono, nigiri and sashimi. The best seats in the house are at the sushi bar, where you can watch the magic happen.
On weekends, the late-night menu lures foodies looking to check one of the city 's most in-demand ramens off their culinary bucket list. Ken Oringer's wildly successful take on a tapas bar is one of the South End's most atmospheric spots. With its exposed brick and wooden beams, central communal table, and chalkboard-listed drink specials, Toro captures the rustic spirit of an upscale, chef-driven taperia.
The kitchen churns out an assortment of Barcelona-inspired hot and cold small plates, and the beverage program features well-made classic cocktails and an eclectic, curated wine list. Hidden away near Inman Square, Oleana provides an edible journey via Chef Ana Sortun 's passion for, and mastery of, the hauntingly aromatic cuisines of Turkey and the Middle East. Diners pack the cozy bar, attractive dining rooms, and enormously popular garden patio to sample from Sortun 's lengthy menu.
Most of the small plates are memorable, while many of the desserts are downright extraordinary. Expect to sit elbow-to-elbow with your neighbor at this brick-and-wood enoteca, nestled away on an idyllic South End street. The famous wood-fired pizzas, robust pastas and addictive bar snacks make this cozy nook worth the tight squeeze.
Trend-setting owners Ken Oringer and Jamie Bissonnette top everything from pastas to pizzas with a farm-fresh egg. A smattering of eclectic wines and inventive cocktails keep the mood social and festive.
Chef Peter Ungár 's ticketed reservations-only Somerville dining experience is one of the most progressive dining experiences in the area. A veteran of several French kitchens, Ungár is unafraid to push the envelope across his multi-course tasting menus. Creative dishes are prepped in front of the 20-seat counter, providing a multi-sensory, dining-as-theater experience.
Since 1975, this refined Harvard Square stalwart has led the farm-to-table charge, celebrating regional ingredients with an elegant, seasonal menu. The kitchen personifies a sophisticated approach to New England dining; locally-sourced seafood and meats, plus homemade pastas, are all meticulously and imaginatively prepared.
The two-or three-course business lunch provides one of the area's best fine dining deals. Come summer, a seat on the garden terrace is one of the most coveted in the Square. One of the city' s best seafood-focused eateries, the original ICOB resides in a high-visibility Kenmore Square space. A mix of Sox fans, local seafood lovers, and guests of the (connected) Hotel Commonwealth pack the large, loud dining area to slurp down the namesake bivalves.
Chef Jeremy Sewall puts out an inviting, seafood-heavy menu that runs the gamut from creative plates to warm buttered lobster rolls . This big, bustling American brasserie in the heart of Kenmore Square is accessible in every sense of the word.
It 's open early and closes late, serving as an anytime destination perfect for all your drinking and dining needs. Friendly, knowledgeable staffers and expert mixologists make sure the huge bar and heated patio stay lively. The lengthy menu features creative, seasonal dishes alongside comfort food faves such as steak frites, baked rigatoni, and roasted chicken.
Ever since it opened in 2004, Neptune Oyster has been one of the city 's most in-demand options for fresh local seafood. (There 's almost always a line out the door.) Lined with pressed tin, subway tiles and etched glass, the tiny space exudes an unmistakably retro charm. Expert shuckers handle a variety of fresh bivalves with aplomb, and rare is the order that doesn't include one of the city's most lauded lobster rolls.
As the casual sibling of Ana Sortun's much-lauded Oleana, Sarma is one of the area 's best spots for enjoying the flavors of the Mediterranean and the Middle East. Chef Cassie Piuma 's menu of colorful meze is a vegetarian 's delight, with an entire section devoted to veggie plates. The bar deserves its own mention, with cocktails that contain spices like cardamom and clove.
Cambridge diners fill an enchanting farmhouse dining room to select from a daily tasting menu packed with seasonal, local ingredients. Chef-owner Jason Bond - a veteran of several New England kitchens - applies his talents to just-picked vegetables and fish caught the same day. Guests sip an aperitif in front of the fire before heading to their table, where old church pews serve as seats.
Chef Michael Serpa - formerly of Neptune Oyster - opened his first solo venture in a townhouse-like enclave in the heart of the Back Bay. Serpa marries New England seafood with Mediterranean techniques, exemplified by the signature blue prawns a la plancha. While some diners enjoy a multi-course feast, others stop in for a quick oysters-and-wine fix.
Situated a short stroll from Inman Square, Puritan & Company delivers a retro-minded experience, complete with vintage decor and kitchen towels used as napkins. Chef-owner Will Gilson uses locally sourced ingredients to create New England-inspired fare.
After trying not to fill up on house-made Parker House rolls, guests enjoy items such as swordfish pastrami, Moxie-glazed lamb belly, or a griddled turnip cake with smoked ham. This hip South End gem - named after owners (and culinary bigwigs) Joanne Chang and Christopher Myers - serves Asian fusion cuisine with aplomb. Menu highlights include tea-smoked spare ribs, Thai pork lettuce wraps, Indonesian fried rice, and hot Szechuan dan dan noodles.
The vibrant but intimate spot is a smart choice for a romantic rendezvous—especially on Mondays and Tuesdays when "cheap date night" menus are offered. Courtesy of Jeremy Sewall and the team behind Island Creek Oyster Bar, Row 34 has become Fort Point 's go-to spot for wickedly fresh seafood. On weekdays, business types stop in to close deals over platters of oysters and orders of lobster rolls (offered hot and cold, based on Sewall's grandmother's recipe).
Those waiting for a table have more time to explore the extensive, seafood-friendly wine and beer lists. With its slick postmodern environs, Oishii 's South End outpost provides a more sophisticated option compared to the modest, tiny original location in Chestnut Hill.
The lengthy menu features everything from pricey cold appetizers (foie gras torchon, smoked oysters) to wagyu served any number of ways (tartare, taquitos, sliders, cooked on a hot stone).
But it 's the specialty maki that most impresses; rolls are filled with luxury ingredients like lobster, truffle, caviar and wagyu. Cafe Sushi attracts a varied mix of patrons - including lots of chefs and industry veterans - to its nondescript home in a retail complex just outside of Harvard Square.
Customers are lured by the opportunity to devour affordable plates of perfectly prepared maki and nigiri. All the standards are here, from salmon skin rolls to hamachi sashimi, at prices rarely seen on the other side of the river. KTT is the second, more casual (and affordable) option from Craigie on Main 's Tony Maws.
A welcoming, neighborhood-minded hangout on the Cambridge-Somerville line, the restaurant is filled with mismatched chairs and vintage ephemera. The kitchen puts out globally-minded comfort dishes, many of which are prepped on a wood grill. Classic cocktails and craft beers are served alongside crowd faves such as house-made sausage, lamb burgers, and chermoula-spiced chicken.
A staff of industry veterans ensures this neighborhood favorite maintains its high standards, including dutiful service and an inviting atmosphere. The progressive American cuisine pairs fresh local produce with ingredients from around the world. Customers choose between creative cocktails and selections from impressive wine and beer lists. Locals in need of a treat reward themselves with a lobster melt and hand-cut fries at the bar. Chef-owner Michael Pagliarini and his staff pamper their guests with friendly, professional service and killer pastas, which are prepped daily on a custom-made table that accommodates large groups at night.
Brick walls and candlelight keep the vibe romantic and rustic. The all-Italian wine list pairs well with the menu, some of which is inspired by the chef's travels to Italy. Duck into this subterranean Harvard Square hideaway and discover a bustling, multi-room dining and drinking destination that balances a rustic laid-back vibe with an industrial edge.
Chef-owner Michael Scelfo's creative cuisine reflects a similar juxtaposition—chef-driven home-cooking with an edge. Most dishes are under $20, encouraging patrons to sample an assortment of vivid, offbeat flavor combinations. Tucked away in Fort Point, Barbara Lynch's sleek iteration of a classic diner offers up supremely tasty, trattoria-inspired Italian cuisine.
Sit at the large communal counter that showcases the bustling kitchen in action, or grab a bite to-go from the bakery counter's rotating selection of pastries, soups and sandwiches (perfect for a waterside picnic). This Downtown Crossing restaurant maintans the same 19th-century mahogany bar and clubby ambiance that made the previous inhabitant, Locke-Ober, one of the city's most revered eating houses.
Regarding the cuisine, Chef Juan Pedrosa looks forward, not backward, with an assortment of international small plates and larger "feast" platters such as a whole chicken Cordon Bleu or two-pound Niman Ranch ribeye.
Well-made cocktails, including several large-format options, are best enjoyed in the handsome library bar. Chef Jody Adams maintains one of the most popular eating spots along the Greenway, an airy space featuring floor-to-ceiling windows, artistic light fixtures, and a long marble bar—perfect for after-work crowds seeking cocktails and light fare. The kitchen churns out small plates (more than a dozen globe-spanning choices), flavorful flatbreads topped with exotic ingredients, and larger plates such as seared scallops, lamb chops, and a one-pound cowboy steak.
Tim and Nancy Cushman, the couple behind the venerated O Ya, brought a cheekier, more accessible concept to the Fenway's modish Verb Hotel. Creative maki rolls share menu space with ramen, robata items (grilled skewers), and impossible-to-categorize dishes like the bacon-wrapped, jalapeno-stuffed "doggzilla" hot dog. The drink menu includes frozen concoctions, large-format drinks, and an impressive sake list.
From the local culinary stalwart Michael Schlow, Tico sits in the heart of the Back Bay, right around the corner from Trinity Church. The festive atmosphere pairs nicely with colorful cocktails and a lengthy tequila list. American at its core, the menu is influenced by Schlow's travels to and love for Spain, Mexico, and South America. Chef Alex Crabb produces one of the city's most creative dining experiences via his prix fixe tasting menus.
(Crabb spent time in the kitchens L'Espalier and Copenhagen's Noma.) The cozy space features exposed brick walls and an open kitchen. After picking out their own silverware from the dining tables' drawers, guests nibble on artfully-composed dishes packed with a cornucopia of seasonal, on-trend ingredients. By virtue of its size, this JP bistro offers one of the area's coziest dining environments.
Neighborhood couples pack the dining room, looking out in to the bustling open kitchen. The culinary team take a creative approach to its menu, which is jam-packed with locally grown organic produce and artisan products. Wallet-friendly specials include a killer prix fixe on Sundays, and wine dinners on the last Tuesday of every month. This neighborhood spot just outside Harvard Square celebrates seasonal bounties with French flair, minus any pretension. The menu changes to reflect what's in season, and the wood-fired stove plays a central role in both preparation and presentation (the kitchen is partially open to diners).
Proprietor Rene Becker also owns the locally-beloved Hi-Rise Bread Company, which provides Shepard with delightful breads. One of Somerville's most popular neighborhood hangouts, Highland Kitchen keeps its regulars happy thanks to well-made cocktails and popular jukebox. The kitchen keeps the fun going by prepping a variety of southern-accented comfort faves such as shrimp and grits, pulled pork sandwiches, and spicy jambalaya. Weekly offerings include buttermilk fried chicken and tiki drinks on Mondays, and live music on Sundays.
Phantom Gourmet: Date Night Restaurants
Best date restaurants boston 2017
Rating: 9,3/10

1914

reviews