Dating in the Bay Area has only gotten better over the years. As millennials fill the area chasing careers, they have created a glut of young and available women. Most people wonder why that makes a difference I LOVED dating in the Bay Area. You know all those awful dating statistics that say that men (of all races and ethnic groups) don't like/want/date/romance black women? Yeah, not true in the Bay Area. I never had a problem being asked on dates, going on dates. I had monogamous relationships with men. I miss dating in the Bay Area! And I'll be permanently returning to the Bay Area this summer to live FOREVER. Home sweet home!
Bay Area's best 100% FREE Asian online dating site! Meet cute Asian singles in California with our FREE Bay Area Asian dating service. Loads of single Asian men and women are looking for their match on the Internet's best website for meeting Asians in Bay Area. Browse thousands of Asian personal ads and Asian singles — completely for free. Find a hot Asian date today with free registration!
Browse by City • • • • • • • Browse by State • • • • • • • Browse by Interest • • • • • • • • • • • • • • • • • • • • • • • • • • • • •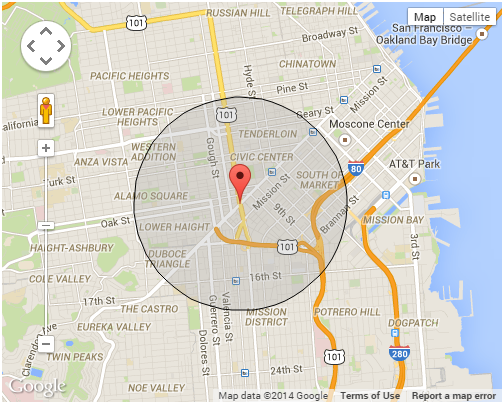 best asian date in bay area - DateInAsia.com


People of Filipino descent constitute 33.3 percent of Daly City's population, up from 31.6 percent in the 2000 census. "The joke around here for a long time has been that the fog in Daly City is really from rice cookers," said City Councilman , one of two city councilmen with Filipino roots. "I mean, just take a walk through the Serramonte shopping center.
I actually hear Filipino dialects that even I can't understand." Nationwide growth Nationwide, people who reported they were of Asian ethnicity grew by 46 percent, from 11.9 million in 2000 to 17.3 million in 2010.
That means Asians now constitute 5.6 percent of the U.S. population. Of that total, 46 percent live in the Western United States, with California claiming the biggest Asian population. The biggest ethnic population in America is white, at 72.4 percent, followed by Latinos at 16.3 percent and African Americans at 13.6 percent.
(Figures may add up to more than 100 percent because of multiracial people and because Hispanics can list their race in a separate category.) In the Golden State, the Asian American population grew 33.7 percent from 2000, faster than any other ethnic group. Asians now constitute 14.9 percent of the state's populace, at 5.6 million people, according to the new census numbers.
Whites make up the largest racial group in California, at 57.6 percent. Latinos are the second-biggest group, at 37.6 percent. The biggest Asian ethnic group in the nation is Chinese, at 4 million people. Filipinos log in at second with 3.4 million people, and Asian Indians follow with 3.2 million people.
San Francisco's population of 805,235 consists of 35.8 percent Asian Americans, up from 32.6 percent 10 years ago. The largest subgroup by far is of Chinese descent, at 21.4 percent. The city's white population is 48.5 percent; Latinos are at 15.1 percent; and African Americans constitute 7.2 percent. Attracting immigrants David Lee of San Francisco, chairman of the , said the Bay Area attracts Asian immigrants with high-tech jobs.
"There is a constant need for highly skilled workers here, and you have excellent universities with high-tech concentrations in India and China that feed that," said Lee, who also is executive director of the Chinese American Voters Committee. "There are also needs in the pharmaceutical, biotech and health industries that fuel Asian immigration, much in the same way the agricultural industry fuels Latino immigration." , co-author of the "A Portrait of California" study published in 2011 by the American Human Development Project in New York, said of the 5.4 million new Asians in the United States over the past decade, 1.4 million live in this state.
"The opportunities for Asian Americans are high in San Francisco, and in California overall," she said. "They live longer, have more education, and have a high level of overall well-being here." Her study shows that Asian Americans in the Bay Area have a life expectancy of 87.4 years, higher than any other ethnic group or area of the state. Also, 51.5 percent of Asian Americans in the Bay Area have at least a bachelor's degree, higher than any other ethnicity.
"There definitely is a connection Asian people have to education and raising your children well - just as all Americans strive for," Lee said. "And we are making great contributions to society and our communities.
Just look at (San Francisco Mayor) and (Oakland Mayor) ." is a staff writer.
Winter weather and the post-holiday blues inevitably turn January into a chilly, drizzly gray haze. No wonder then that our thoughts turn to happier prospects — from sweet pink Valentines to heart-shaped boxes and a lovely evening out.
Also, chocolate. Always chocolate. But there's no need to wait for Feb. 14 to think about date night. Here are 14 fabulous new restaurants — romantic bistros; sleek, chic eateries and casual hot spots guaranteed to sweep your sweetheart off his or her respective feet, not just on Valentine's Day but for months to come. 1 Bellota, San Francisco The vibe: in the city's SoMa neighborhood presents classic Spanish cuisine as a feast for the senses.
The dining room surrounding the large open kitchen is light, bright and stunningly beautiful with Moroccan tiles and white laser-cut panels. With so many dishes made for sharing, it's a great place for a double-date night, too.
Request one of the cozy booths so you can chat more easily above the din of the ever-present crowd. Bellota's pincho cart brims with spiced almonds, marinated olives and cheeses.
(Aric Crabb/Bay Area News Group) Aric Crabb/Bay Area News Group The dish: Double date? Start with a pitcher of sangria ($40) and a charcuterie platter ($40) that includes Spain's famous acorn-fed jamon Iberico. The puffy Spanish Tortilla ($14), an omelet made with layers of thinly sliced potato and topped with chorizo aioli, is a must.
And with four varieties of paella to choose from, it's a tough call whether to go with chicken and chorizo ($40) or pork shoulder and persimmon ($45). So go for the Dividida ($55), which nestles two paellas in one pan. The details: Open for lunch weekdays and dinner Monday-Saturday at 888 Brannan St., San Francisco; . For more food and drink coverage 2 EMC Seafood & Raw Bar, San Jose The vibe: Shucking oysters and sipping sparkling rosé together until midnight?
Yes, please. Santana Row's and bar is surprisingly romantic. Maybe it's all the post-shopping couples huddled beneath heat lamps at the curbside tables or the plethora of perfectly shareable plates, including sushi, carpaccio and piled-high noodles. Grab a table at this hip hot spot for some serious people-watching, not to mention the aphrodisiac appeal of oysters. EMC Seafood's raw bar menu features several oyster varieties daily.
The dish: Everyone goes bonkers for the creamy Uni Pasta ($26) with fish roe and dried seaweed. Share that and one of the fabulous sushi rolls, like the Santana Roll ($21) with baked lobster, langostino, crab, avocado, chive and spicy mayo.
Or, since lobster is such a date night dish, splurge on Whole Main Lobster ($59), steamed or charbroiled with cilantro lime juice. The details: Open daily for lunch and dinner at 378 Santana Row, Suite 1100, San Jose; 3 Shinmai, Oakland The vibe: If you relish date nights at Ramen Shop, check out . Shinmai has a cool, masculine interior, with minimalist black and steel decor and an impressive whisky program.
The California-inspired menu is concise and accessible, with a handful of robata-grilled items, appetizers and three unforgettable noodle soups. A geisha mural adorns a dining room at Shinmai. (Jane Tyska/Bay Area News Group) The dish: Tonkotsu Ramen ($16) for both of you, of course.
Shinmai's chefs cook their broth overnight in a pressure cooker and the result is a creamy, aromatic base for delicious pork chashu, shoyu egg, wood ear mushrooms, slippery onions and bamboo. You'll also want to share an order of Chicken Karaage ($13) slathered in ginger-Worcestershire and topped with lemon and herbs. The details: Open for dinner Wednesday-Monday at 1825-3 San Pablo Ave., Oakland; 4 Rooh, San Francisco The vibe: Impress your date with this on-trend located in SoMa, where you'll tuck into silk-pillowed, indigo blue banquettes set against turmeric yellow walls, sip craft cocktails based on ancient Ayurveda practices and feast on gourmet interpretations of Indian street food by a 2016 Times of India chef of the year.
Plates both small and large are artistic, appetizing and totally modern. Rooh's sensational cocktails include this gin-based Banaras Sour. Karl Mondon/Bay Area News Group The dish: Start with Tuna Bel ($15), a modern take on bhel puri, the savory Indian street snack made of puffed rice, vegetables and tamarind sauce. Here, it is puffed black rice, radish slivers, avocado and dollops of tamarind gel that cool the spicy togarashi.
Butter Chicken Pave ($26), a sophisticated reimagining of the mom-and-pop classic is made with fenugreek, red chile pepper and butter powder, so it's not oily or creamy, but rich and delicious.
The details: Open for dinner Monday-Saturday at 333 Brannan St., Suite 150, San Francisco; 5 Vina Enoteca, Palo Alto The vibe: Steal away with your sweetheart to , tucked behind the Stanford Shopping Center, for a magnificent modern Italian meal. Housed in an historic brick winery with soaring wood-beamed ceilings, Rocco Scordella's airy, sophisticated space showcases artfully made pastas and meticulously designed drinks from bar manager Massimo Stronati.
If you go for lunch and the weather's nice, grab a spot outside and bask in your love on the sun-drenched patio. The sleek modern dining area at Vina Enoteca offers a serene setting for dinner. Patrick Tehan/Bay Area News Grou The dish: Indulge in exquisitely shaped pasta, such as the Rooster's Comb 'Cresta di Gallo' with Pesto ($19) or perhaps the luxuriously ruffled, long Reginette ($24) swirled with a duck ragu.
Opt for the Hot, Sweet, Hot pizza option ($18) with smoky scamorza, spicy nduja and pear, and you'll experience amoré at first bite. For those who want to sink their teeth into the plant-based Impossible Burger ($16), they've got that, too.
The details: Open daily for lunch and dinner, with brunch on Sunday at 700 Welch Road Suite 110, Palo Alto; . 6 Limon Rotisserie, Walnut Creek Peruvian food has taken the Bay Area by storm — and all we can say is, yesssss. With three restaurants under his executive-chef belt already, executive chef Martin Castillo near the Lesher Center last summer in a location tailor-made for date-night perfection.
Whether you dine before or after the show, just make sure you have reservations. This place is hotter than hot. Empanadas and other Peruvian small plates are offered at Limon Rotisserie. (Laura A. Oda/Bay Area News Group) The dish: Everything here is delicious, but the tender, slow-roasted Pollo A La Brasa ($12.95 and up) should be your first stop on the menu. It comes with a traditional aji amarillo huacatay, but you'll want to order the spicy, intense rocoto molido and zesty chimichurri ($2 each), too.
Don't miss the colorful Ensalada Rusa ($10.95), which tosses earthy beets, Yukon Gold potatoes and large-kerneled Peruvian corn with a sweet dressing.
The details: Open daily for lunch and dinner at 1524 Locust St., Walnut Creek; 7 Alta MSP, San Francisco The vibe: If your sweetheart craves inventive, plant-based dishes, Champagne cocktails and elevated homey desserts, then is the spot for your next date. Located inside the Minnesota Street Project, an artist's enclave in San Francisco's Dogpatch neighborhood, Alta is modern, intimate and every bit as arty as its fellow tenants.
Reserve one of the corner tables via Reserve.com or scoot your stools together at the dramatic walnut bar. Daniel Patterson's Alta MSP is part of an artists' enclave in San Francisco's Dogpatch district.
(Ray Chavez/Bay Area News Group) Ray Chavez/Bay Area News Group The dish: Nibble on light-as-air Brown Rice Puffs ($8) sprinkled with chile pepper powder and served with a delicate, creamy avocado dip while you wait for your entree, the impossibly-juicy Roasted Chicken Breast ($27), served with seasonal sides; right now that includes new potatoes, allium, buttermilk and dill.
Finish off with the Chocolate Banana Sundae ($6) — and two spoons. The sundae is made with banana bread, smoked peanuts, dulce de leche and chocolate ice cream.
Yes, sharing is caring. The details: Open for lunch Tuesday-Friday and dinner Tuesday-Saturday at 1275 Minnesota St., San Francisco; 8 La Rinconada Bar at The Catamount, Los Gatos The vibe: Sleek and sexy. The bar at is topped with Carrara marble and everywhere you look there are chic bronze accents, from the overhead lights to the tiny tables nestled along the glass wall and the gray-blue rattan chairs.
The California-inspired bar menu offers an impressive array of proteins and nibbles that qualify as dinner, and the comprehensive cocktail program (low proof, barrel-aged, signature and classic) will keep you sipping into the night.
The dish: The upscale Ahi Tuna Poke ($17) is a lovely take on the fast-casual trend, with its delicate dressing of citrus and sesame. Get one of those, along with Spiced Lamb Meatballs ($11) with fresh, minted yogurt and the generous Parmesan Truffle Fries ($9). Hitting a movie? Time your date night to La Rinconada's Social Hour (4-6 p.m.) and those fries will only cost you $5. The details: Open for drinks and bar bites Tuesday-Saturday at 50 University Ave., Los Gatos; 9 The Wolf, Oakland For 40 years, Bay Wolf was the grand dame — or perhaps the grand monsieur — of Oakland's dining, serving fresh, seasonal dishes in the Chez Panisse vein.
The place was known for its California-French cuisine and especially for its duck dishes. Now restaurateurs (and Bay Wolf fans) Rebekah and Rich Wood have remodeled the century-old Craftsman house and . We're in love all over again, and you will be, too. Chef Yang Peng plates a Pommes Dauphine dish at The Wolf on Piedmont Avenue. (Jane Tyska/Bay Area News Group) The dish: Life should be this ducky.
Start with the decadent Duck Liver Pâté ($12) served with grilled Acme bread, followed by the moist, juicy Maple Leaf Duck Breast ($33) served with polenta and a bright, citrus-sage sauce. The Wolf's twist on the Baked Alaska ($9) theme — a beautiful, housemade orange-vanilla ice cream with sponge cake and browned meringue — finishes sweetly.
The details: Open for dinner daily and lunch on weekdays at 3853 Piedmont Ave., Oakland; . 10 Doppio Zero, Cupertino The vibe: There's pizza — and then there's mouthwatering, thin-crust Vero Pizza Napoletana-certified pizza, made by Italian-trained master pizzaiolos.
A bar anchors one end of this sleek, chic, , with an open kitchen and enormous wheel lights hanging from the open ceiling. Chef Alessandro Ciaccia handles the Southern Italian non-pizza fare, while master pizzaiolos Alberto Sannino and Alfonso Liccione man the wood-fired pizza oven— imported from Naples, of course. Co-owner Angelo Sannino serves a white pizza at Doppio Zero.
(Patrick Tehan/Bay Area News Group) Patrick Tehan/Bay Area News Group The dish: Start with the potato-Gruyere Croquettes ($9), which are crunchy on the outside, creamy on the inside and downright decadent dipped in a rich truffle cheese sauce.
Follow that up with a Doppio Zero White Pizza ($19). Topped with creamy burrata, salty prosciutto di Parma and peppery arugula, this is one romantic pizza. The details: Open for lunch and dinner daily at 10088 N. Wolfe Road, Cupertino; . 11 Barranco Cocina Peruana, Lafayette The from chef Carlos Altamirano (La Costanera, Parada, Mochica) fairly sizzles with energy. Wood-topped tables are tucked tightly together in the sleek, arty dining room, where glass, wood and high ceilings bounce sound here, there and everywhere.
It's a great first-date spot — the food is incredible, the ambience exciting and the noise levels guarantee no awkward silences. Barranco is the seventh Peruvian restaurant from chef Carlos Altamirano. (Jane Tyska/Bay Area News Group) Jane Tyska/Bay Area News Group The dish: It's tempting to fill up on sensational sangria or a Lime Chilcano ($13) — think Pisco Mule — and the tasty starters.
(Don't miss the cebiche sampler, $28.) But the must-have dish here is the Adobo ($23), Snake River Farms pork shoulder braised to a state of melting tenderness in a Cusqueña-aji panca base and served over a potato gratin.
Swoon. The details: Open for dinner Tuesday-Sunday, brunch Friday-Sunday, at 3596 Mt. Diablo Blvd., Lafayette; 12 Finn Town, San Francisco The vibe: If you're the couple that frequents buzzy restaurants after shows, nibbling late-night eats, then this is the perfect spot for you.
And the upscale comfort-food menu is in very capable hands although "Top Chef" alum and opening chef Ryan Scott parted ways with the owners back in May. Steve Dustin, the former culinary operations director for Big Night Restaurant Group, took over as executive chef in June, and added tasty spins to the already solid menu.
Even something as simple as a burger goes upscale at San Francisco's Finn Town. (Patrick Tehan/Bay Area News Group) Patrick Tehan/Bay Area News Grou The dish: You'll still find the double-stack Finn Town Burger ($18) with housemade pickles and popular weekly specials, like Monday's totally decadent Duck Confit Pot Pie ($25) — perfect for two.
But you may want your own order of Crispy Brussels Sprouts ($6) studded with pistachios, pear and aleppo pepper ($6), not to mention pastry chef Cheryl Storms' Apple Strudel ($12), served with bourbon anglaise, rosemary ice cream and balsamic caramel.
You can carry each other home. The details: Open daily for dinner at 2251 Market St., San Francisco; 13 Luna Mexican Kitchen, San Jose The vibe: You can practically taste the love in the handmade tortillas, which is one of many reasons diners line up down the block at this Rose Garden neighborhood hot spot.
Husband-and-wife team John Lopez and Jo Lerma-Lopez have turned a tired, decades-old building into that's as colorful, fresh and vibrant as the food on the plates.
While this buzzy Mexican bistro may not ooze romance, it's ideal for a relaxed date night — or an evening with your best pals. Luna Mexican Kitchen emits a hip hacienda vibe. (Josie Lepe/Bay Area News Group) The dish: Start with the succulent Bacon-Wrapped Shrimp ($12) or the crispy Tacos Dorados de Papas ($7) filled with creamy, chile-spiked potato. Pair them with one of the many tequila-based cocktails or seasonal aguas frescas ($3.50).
If you're into sharing, the mixed grill (starting at $44) offers a variety of meats, including steak, pork, chicken, seafood and a delightful spicy-sweet jalapeño sausage. The details: Open daily for lunch and dinner at 1495 The Alameda, San Jose; 14 Lokanta Mediterranean Grill & Bar, Walnut Creek The vibe: When Dogan Ozdogan and Muhammet Culha of this popular Pleasanton bistro, they did so right downtown in a narrow but airy location with brick walls, wood accents and Lokanta's signature California-meets-Mediterranean fare.
The results are laid back but sleek, a perfect spot for a Friday night date. Related Articles • • • • • The dish: Ignited with brandy, the Flaming Halloumi ($12) starts things off with suitable drama and heat. Follow that up with the Braised Short Ribs ($26), served with a velvety porcini demi-glace and creamy polenta. And be sure to finish on a sweet note with an irresistible Kunefe ($9), cheese wrapped in shredded, crispy-crunchy filo and soaked through with sweet syrup.
(And no, that is not too much cheese. It is just the right amount.) The details: Open for lunch and dinner daily, plus weekend brunch, at 1520 Locust St., Walnut Creek; . For more food and drink coverage Jessica Yadegaran is a writer and editor for the Bay Area News Group's Eat Drink Play section, which is devoted to all things food, wine, cocktails, and travel.
She also spent two years in the Pacific Northwest as the food and dining editor for Seattle magazine. Yadegaran has a degree in journalism from San Diego State University and has been with the Bay Area News Group for more than 10 years.
Daniel Jimenez is a digital producer who writes the daily Morning Report newsletter for the Bay Area News Group. He began working for the Alameda Newspaper Group in 2006, copy editing and designing pages for the Oakland Tribune and other daily papers.
He moved to the breaking news team in 2013, reporting in Richmond and other communities. He moved to the digital production team in 2015, and also contributes dining items to the features section.
Top Authentic Food in San Francisco Chinatown
Best asian date in bay area
Rating: 6,5/10

273

reviews