Forget Netflix, this countdown is all about the absolute best movies on Amazon Prime Video. Out of the many, MANY streaming services that rival the 'flix, this is the only one that a) started out life as a place to purchase books, b) where you can al .
Everyone loves Amazon Prime for the amazing and brilliant content it has. The streaming giant has a huge library featuring movies from so many different genres, all available for streaming anytime and anywhere. So, without wasting more time, here goes the list: 20. Moonlight Director: Barry Jenkins Writer: Barry Jenkins and Tarell Alvin McCraney Starring: Naomie Harris, Mahershala Ali, Trevante Rhodes, Ashton Sanders, Alex Hibbert, Janelle Monae, Jharrel Jerome, Jaden Piner, Andre Holland Touching a very sensitive topic, Moonlight is a story of a young boy from Miami.
The movie shows the boy's struggle as he grows up from a kid to a teen, and then finally into manhood. The three different ages of the character are played by three different actors, each doing great justice to the protagonist and his personality.
This movie is about resilience. It's about how things that we face as a child influence who we become when we grow old and how it can impact our perception and thought process.
You won't find much action in this movie, but if you are looking for an art film that masters the art of supreme dialogue delivery and sentences that you can use as quotes for so many occasions and situations, this movie is the one for you.
19. The Big Sick Director: Michael Showalter Writers: Emily Gordon and Kumail Nanjiani Cast: Kumail Najiani, Zoe Kazan, Holly Hunter, Ray Romano, Anupam Kher, Zenobia Shroff, Bo Burnham, Aidy Bryant This comedy movie is the real-life story of the famous actor Kumail Nanjiani and Emily Gorden. Interestingly, while Kumail plays his own role in the movie, Zoe Kazan plays the role of Emily Gordon. This movie talks about the possibilities of how of two people from different backgrounds, speaking different languages, and holding different values can still fall in love with each other, despite all the hardships attached with the idea.
18. Nightcrawler Writer/ Director: Dan Gilroy Cast: Jake Gyllenhaal, Rene Russo, Riz Ahmed, Bill Paxton If you are looking for a movie that talks about seizing the opportunity and one that is full of thrill and adventure, this is the one for you. Featuring the famous Jake Gyllenhaal and the renowned actor, Riz Ahmed, this movie is about how a person who is looking for a job, ends up becoming a news production company. For a living, he reaches the crime scenes when the crime is actually taking place, so as to record it for the news.
After being able to pull off a few stunts, and capturing footages that could go "viral", he hires a new cameraman for himself. Together, both of them become witness to a crime that changes their lives forever. 17. Superbad Director: Greg Mottola Writers: Seth Rogen & Evan Goldberg Cast: Michael Cera, Jonah Hill, Christopher Mintz-Plasse, Emma Stone, Seth Rogen, and Bill Hader Another movie that focuses on high school and the life of students about to graduate.
While you may have seen many movies like this one before, this is for sure very different. It's entertaining, full of curiosity, and worth seeing with your friends. Back when Superbad was released in 2007, it was a sensation. Even to this day, it holds the same wit and unexpected humor for all those who have not seen it already. While some people would find the comedy to be a bit R-rated at times, the sweetest friendship between the characters played by Michael Cera and Jonah Hill makes it so much better.
16. Zodiac Director: David Fincher Writer: James Vanderbilt Cast: Jake Gyllenhaal, Mark Ruffalo, Chloe Sevigny, Robert Downey Jr., Anthony Edwards, Brian Cox, and John Carroll Lynch This movie is about a serial killer communicating though ciphers, which turn out to be a combination of different signs and codes, zodiac symbols, and even Morse code.
With a very strong cast, featuring Jake Gyllenhaal and Robert Downey Jr., this is a thriller to keep you at the edge of your seat. 15. Everybody Wants Some!! Writer/Director: Richard Linklater Cast: Blake Jenner, Glen Powell, Zoey Deutch, Wyatt Russell, Tyler Hoechlin, J. Quinton Johnson, Juston Street The movie was promoted with the "spiritual sequel to Dazed and Confused" tagline and it was not an overstatement in any way. Have you ever thought about the amazing times you spent at high school and all the fun you've had back in the days?
This movie is just about to remind you of all that, in its own way. Based around 1980, showing the retro American society, you would see a lot of high school parties, boys wanting to pick on girls, and freshmen coming in and being welcomed in traditional ways, embarrassing situations, flirtatious moments and what not.
14. The Handmaiden Director: Chan-wook Park Writers: Seo-kyeong Jeong and Chan-wook Park Cast: Min-hee Kim, Tae-ri Kim, Jung-woo Ha, Jing-woo Jo This is definitely one of the most erotic thrillers released in the last decade.
Inspired by Sarah Waters' British melodrama, one of the characters is seen taking a job as a handmaiden for a troubled lady. Both the ladies get involved in a relationship that's passionate enough to reshape their lives.
The relationship of these two ladies and all the wealth that the Lady Hideko owns is at stake because of a fraudulent thief who wants to prove his fake royalty to the Lady and get entitled to her fortune.
Full of conspiracy, deception, and betrayal, this movie is about manipulation and how it can impact what we think and do. 13. What We Do in the Shadows Writers and Directors: Jemaine Clement and Taika Waititi Cast: Jemaine Clement, Taika Waititi, Jonathan Brugh, Ben Fransham Enough with all the mainstream vampire movies such as The Twilight, What We Do in the Shadows is a satire take on how vampires live their lives.
Unlike what we usually think of vampires, that they are mostly sucking the blood out of humans, this movie shows them dealing with household problems, managing the rent and doing the dishes. It's hilarious, on point, and it's new; not at all like the vampire movies you've seen all this time. 12. Green Room Writer and Director: Jeremy Saulnier Cast: Anton Yelchin, Alia Shawkat, Imogen Poots, Patrick Stewart If there is one director that has mastered the art of showing on-screen violence in the most jaw-dropping and awe-inspiring way, it's Jeremy Saulnier.
His previous movies, Blue Ruin and Murder Party were no different, but Green Room has set the benchmark much higher for itself and for the movies that are to come in the future. It all starts when an underground punk music band ends up performing in a Neo-Nazi territory, attracting unwanted attention. Their gig fails, and they end up being cornered into a "green room" where one of them even gets killed. The movie is about their struggle for life. It shows fear, grief, and resentment, just enough to make you love the movie and be gripped by its every scene.
11. Indiana Jones 1-4 Directors: Steven Spielberg Writers: Lawrence Kasdan, George Lucas, Philip Kaufman / Willard Huyck, Gloria Katz, James Kahn / Jeffrey Boam, Menno Meyjes / David Koepp, Jeff Nathanson Cast: Harrison Ford, Karen Allen, Paul Freeman, John Rhys-Davies, Denholm Elliot, Kate Capshaw, Jonathan Ke Quan, Amrish Puri, Sean Connery, Alison Doody, Julian Glover, River Phoenix, Cate Blanchett, Shia LaBeouf, Ray Winstone, John Hurt, Jim Broadbent No point in arguing which one of the four India Jones movies is the best, because all four of them are available on Amazon Prime.
Indiana Jones happens to be one of the best movie series that offers action, adventure and excitement, all at the same time.
Its archeological themed plots attract a very wider audience and even appeals quite much to those who do not watch such movies. Latest news about the franchise suggests that a fifth sequel for Indiana Jones is currently in works, directed by the world-renowned Steven Spielberg once again. The director is known for directing blockbusters one after another, so we have high hopes for the fifth sequel in the franchise. If you have not seen the previous four movies of the franchise, watch them all on Amazon Prime while you still can.
10. The Curious Case of Benjamin Button Director: David Fincher Writers: Eric Roth and Robin Swicord Cast: Brad Pitt, Cate Blanchett, Taraji P. Henson, Julia Ormond, Jason Flemyng, Elias Koteas, and Tilda Swinton This is indeed one of the most different movie plots to ever hit the big screens. Inspired from the short story by F. Scott Fitzgerald, The Curious Case of Benjamin Button is a story of life in reverse. The film paints the idea of life as we know it in a totally weird and twisted way.
It questions the normal notions about life, death, mortality and aging in a way that will haunt you for a foreseeable time even after you have seen the movie. It's a must watch for anyone who has not done so yet! 9. A Ghost Story Director/ Writer: David Lowery Cast: Rooney Mara and Casey Affleck A Ghost Story was shot in a small budget but it was a marvel. It shows a couple living the happy life in Texas.
Everything was all nice and smooth until one fine day, when the husband dies in a car crash. His body is no longer there, but he returns as a ghost to take care of his wife. Things change when his spiritual presence is felt by his wife but in the wrong ways. She thinks that after the death of her husband, the house has become haunted, so she moves to a new town. This story is about love, loss, grief, and many more emotions connected to the most unexpected climax in the end that makes it a wonderful movie.
8. It Comes at Night Writer/Director: Trey Edward Shults Cast: Joel Edgerton, Carmen Ejogo, Christopher Abbott, Riley Keough, Kelvin Harrison Jr. If you are in the mood to watch a horror movie about a monster that creeps out at night and haunts people, this is not the right movie. Unlike what the name suggests, It Comes at Night is a slow-moving tale of two families striving for their safety, security, and sanity.
While the movie is about monsters, it focuses more on how fear can turn people into monsters. Touching on themes such as mortality, trauma, superstition and the never ending hopes to keep ones family safe, It Comes at Night is an epic watch for anyone who likes thrillers and suspense.
7. Anomalisa Directors: Charlie Kaufman and Duke Johnson Writer: Charlie Kaufman Cast: David Thewlis, Jennifer Jason Leigh, and Tom Noonan This movie is like a combination of Shakespeare's imagination and William Wordsworth's poetic skills.
It's a stop motion animation, which talks about the most basic human instinct, our need to socialize. The protagonist, Michael Stone, is a customer-service expert, who has a negative attitude towards his life. He thinks everyone is the same, and his desire to find someone unique and different keeps him depressed and hopeless. Until one fine day when he meets a women that he thinks is extra ordinary, honest, and beautiful. 6. The Lost City of Z Writer/Director: James Gray Cast: Charlie Hunnam, Robert Pattinson, Tom Holland, Sienna Miller Since childhood, we all have heard about Atlantis, a city lost in time.
The Lost City of Z is based on a similar theme. It's about a city called Zed that is lost in time. An ordinary military main shoots to fame after making the bold move to explore the deep Amazon forest in a bit to find the lost city. The quest to find the lost city gains more fame after it gets known that the city of Z has been disconnected from the modern society since hundreds of years, and may house gold and other jewels in amounts that no one could even imagine.
Will he be able to find the Lost City of Z? Watch the movie to find out. 5. Paterson Director: Jim Jarmusch Writer: Jim Jarmusch and Ron Padgett (original poetry) Starring: Adam Driver, Golshifteh Farahani, Rizwan Manji, Barry Shabaka Henley, Chasten Harmon, William Jackson Harper, Method Man, Kara Hayward, Jared Gilman This movie showcases a day in the life of a bus driver in Paterson, NJ. The bus driver is named after the town, and shares a close connection with his hometown.
Apart from being a bus driver during the day, he writes poetry in his secret notebook at nights, and often eavesdrops on people having different conversations in his bus. Whatever observations and thoughts he collects during the day, he reflects human psychology in it and translates it into poetic verses that convey his talent and unique vision.
Aspiring to be a famous artist one day, Paterson is living an honest life, contributing his bit for making the town a better place for its residents. 4. Coherence Written and Directed by: James Ward Byrkit Cast: Nicholas Brendan, Emily Baldoni, Maury Sterling, Lorene Scafaria, Elizabeth Gracen, Hugo Armstrong, Alex Manugian, Lauren Maher If you liked Shutter Island, you will love this one too. This movie is based on an urban legend from 1930 Finland, when a comet passed over the country, causing some super natural phenomenon.
The movie explores the possibilities of parallel realities, and how they can mix and intertwine with each other. The movie starts with six friends having dinner, when a comet passes overhead, knocking the power and cellular connectivity out.
All houses in the block lose power, except one. The friends decide to go to the house that has the power running, only to realize that the house is their own, but in a parallel reality. Things start getting messed up when people from different realities get switched. 3. Evolution Director: Ivan Reitman Writers: Don Jakoby, David Diamond, David Weissman Cast: David Duchovny, Orlando Jones, Julianne Moore, Seann William Scott, Ethan Suplee, Ted Levine, Ty Burrell, Dan Aykroyd, Sarah Silverman, Richard Moll, Kyle Gass, John Cho It all begins when a comet harboring alien life crashes the earth.
The movie is almost 2 decades old, and makes one feel young every time they see this movie. It's a fast-paced, and enlightening comedy that's full of sarcasm and wit. The alien life on the comet appears to be way more spontaneous than what we see on earth. The minute insect-like creatures soon evolve into weird species that become a bit too much to handle for the scientists researching the project.
2. Fear and Desire Director: Stanley Kubrick Writer: Howard Sackler Cast: Frank Silvera, Kenneth Harp, Paul Mazursky, Virginia Leith, Stephen Coit Everyone knows Stanley Kubrick for his greatest movies such as 2001: A Space Odyssey, Eyes Wide Shut, and A Clockwork Orange. But most people don't know about his first feature directorial debut, which paved the way for his future works.
The movie was released in 1953, inspired by the Korean War and the devastation it caused. Fear and Desire is just another average movie but has some of the most extraordinary directorial stunts.
The story is plotted around WWII soldiers who are caught behind enemy lines. 1. The Lobster Director: Yorgos Lanthimos Writers: Yorgos Lanthimos, Efthymis Filippou Cast: Colin Farrell, Rachel Weisz, Lea Seydoux, John C. Reilly, Olivia Coleman, Ben Wishaw, Michael Smiley If you have seen Black Mirror's episode called Hang The DJ, this one will make so much sense to you. While the Black Mirror episode turned out to be a simulation in the end, this one is real.
It's a program that people can sign up for, and try to fall in love with someone compatible. But there is a catch. Failure to find love by the end of the allotted time will result in punishment, where the person will be turned into an animal. How to Watch Amazon Prime from Outside the US Unfortunately, Amazon Prime is only available in the US. No matter how hard you try, without the right set of tools, it is just impossible to watch anything on Amazon Prime from anywhere outside the US.
However, it's not impossible. All you need is a good streaming VPN, such as PureVPN, that can mask your real IP address and change your virtual location. Just connect to PureVPN's US server and access Amazon Prime right away. Final Word PureVPN is one of the best streaming VPNs that can unblock the entire internet for you and lets you access all the restricted streaming platforms such as US Netflix, Amazon Prime, Hulu, and Spotify. As a Netizen, it is your right to have access to everything that you want online.
With PureVPN, you can regain your rights and start unblocking the internet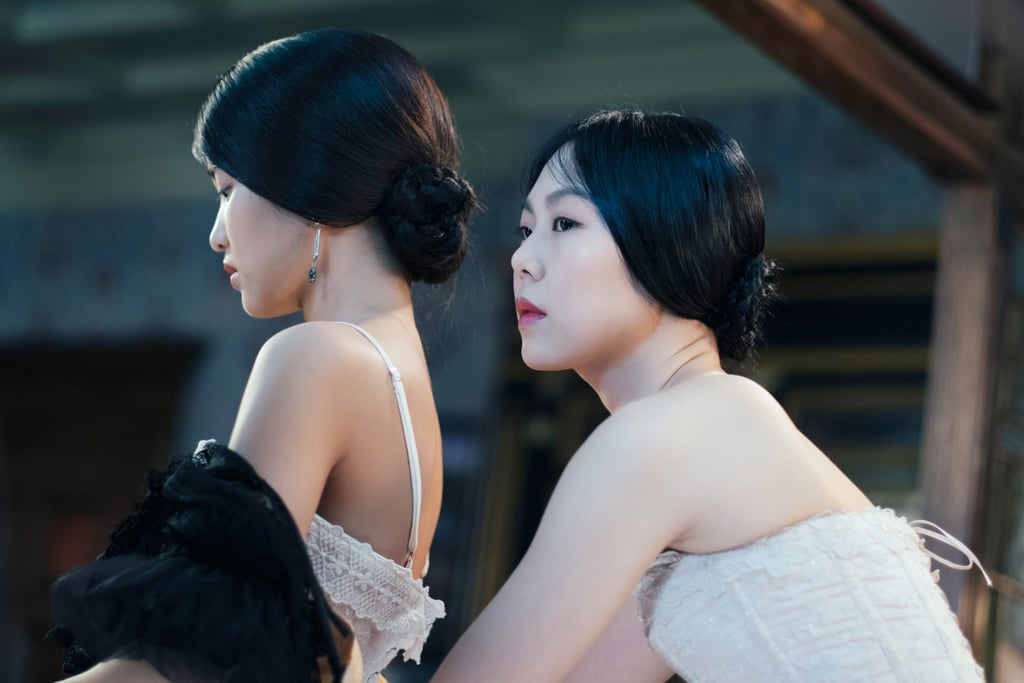 best date place at night movie on amazon prime - The 60 Best Movies on Amazon Prime in December 2018


Forget Netflix, this countdown is all about the absolute best movies on Amazon Prime Video. Out of the many, MANY streaming services that rival the 'flix, this is the only one that a) started out life as a place to purchase books, b) where you can also order loo roll, and c) has an equally crackin' selection of films to watch. In fact, its catalogue is so huge, it can be be tricky figuring out which of the best movies on Amazon Prime Video to watch first.
Lucky for you, I've sauntered into the depths of the Video vaults and wandered far into its murky sub-sub-genres (Lavalantula, anyone?) to bring you this carefully-crafted list of the 25 best movies on Amazon Prime. I've thrown in a solid mix of horror, comedy, action, drama, so there's something here for everyone. It's time to get streaming... just don't tell Netflix! • The 25 Video • The 25 • The 25 25. The Faculty (1999) Region: UK The movie: A cast of then up-and-comers sells the traditional teen movie tropes; good-looking bitch, dumb jock, quirky rebel, goth gay girl, and subverts them as they gang together in figuring out what the hell is happening to their teachers.
It starts as it means to go on; with an unsettling opening sequence that drips with blood and some creepy-as-hell performances from its A-list faculty cast. Watch for a huge homage to The Thing's blood test scene. Why it's worth a watch: Post-, screenwriter Kevin Williamson turned his clever pen to another genre: science fiction. is a loose remake of Invasion of the Bodysnatchers, and yet, manages to throw in its own twists to the lore along the way.
24. Bridesmaids (2011) Region: UK The movie: Paul Feig enlists a stellar cast to tell the story of modern female friendship at that most trying of times: the pre-wedding hoopla. Kristen Wiig plays Annie, a down-on-her-luck thirtysomething who's asked by her best friend Lilian (Maya Rudolph) to be her Maid of Honor.
Roping in the rest of Lilian's pals as bridesmaids, the group's bonding sessions don't go exactly to plan. Well, it wouldn't be such a riot if it all went smoothly, would it? Why it's worth a watch: Arriving at a point when R-rated comedies were the domain of all-male leading casts, Bridesmaids gave a bunch of the funniest actresses around a chance to cut loose in those same debauched ways.
Rose Byrne's turn as the bitchy Helen is an underrated highlight. 23. Man Up (2015) Region: UK The movie: With rom-coms, you already know the story; boy meets girl, they fall in love, there's a 'hilarious' misunderstanding, and after sorting it out, they live happily after after. Thankfully avoids all the expected trappings, and ventures into new terrain.
Simon Pegg and Lake Bell play two singletons who embark on an evening of R-rated shenanigans after he mistakes her for his blind date. Why it's worth a watch: While the 'meet cute' is still there - oh no, she's NOT his blind date, it doesn't feel cloying or frustrating. A large part of that is down to Tess Morris's script, which renews the romantic comedy format, giving Bell and Pegg fleshed-out characters and plenty of genuinely funny one-liners.
22. Mission: Impossible - Ghost Protocol Region: UK The movie: Even the best franchises need a breather. is the fourth in the Mission: Impossible series, following a 5-year break, presumably during which Tom Cruise spent time figuring out how to best give the studio palpitations. Yep, Ethan Hunt returns to scale heights and throw caution to the wind - typically at the same time - with his IMF crew in tow.
This time the gang are in hot water when framed for blowing up the Kremlin. Why it's worth a watch: Let's get this out of the way now - no-one watches the Mission: Impossible series for its strict adherence to reality. No. We watch for the bombastic stunts and seemingly, ahem, impossible feats of action bravura. Cruise and co. blow the entire franchise wide open by cranking things up to 11 and re-establishing the series as arguably the best ongoing action franchise.
21. Falling Down (1992) Region: UK The movie: A '90s Joel Schumacher movie with a seriously-flawed hero that doesn't wear a nipple suit?
Falling Down isn't a superhero flick per se, but its main character thinks he's in one. Michael Douglas plays the part of William Foster, a disgruntled L.A. commuter whose life is in tatters. Divorced, unemployed, and with a restraining order preventing him from seeing his daughter, he finally snaps when his air conditioning fails during a horrific day in gridlock.
Abandoning his vehicle, determined to make his way to his daughter's birthday party on foot, he experiences the city without a care or any self-restraint. Why it's worth a watch: More relevant now than ever, watching Douglas lose his marbles at a world that won't bend to his will remains impactful.
It could be released today, and pack the same punch. 20. Logan Lucky (2017) Region: UK, US The movie: With the Ocean's trilogy Steven Soderbergh established that he's got the skills to pull off numerous heist movies. finds him in similar territory, albeit with a polar opposite cast of characters, led by Channing Tatum and Adam Driver as brothers Jimmy and Clyde Logan.
Hardly the brightest of the bunch, the pair make a desperate grab for a better life by plotting to rob the Charlotte Motor Speedway. Why it's worth a watch: The script, from newcomer Rebecca Blunt, could easily have been worked over by the Coens and moulded into their quirky oeuvre, yet instead Soderbergh keeps things simple.
It's an entertaining action comedy from start to finish, proving yet again that Tatum and Driver are equally as riveting when playing dolts as they are playing brooding leading men. 19. Election (1999) Region: US The movie: Some of the ever made came out in the '90s, and yet isn't quite your standard teen flick. Is it frivolous? Does it deal with sex, drugs, and rock 'n' roll? Is it set in a high school?
All of this is part of the fabric of Election, that focuses on the ambitions of Enid Flick (Reese Witherspoon), a go-getter who will steamroll anyone that threatens her bid for class president. That includes Jim McAllister (Matthew Broderick), a social studies teacher whose irritation with Enid's power kick becomes his downfall. Why it's worth a watch: It's unlike any other high school movie. McAllister isn't your typical teen movie teacher; he's not cheering for the ambitious girl, he wants Enid to fail.
Likewise, Enid's smugness is neither flattering nor admirable. With characters that are hard to categorise - are they "good" or "bad"? - Election's twists and turns continue to surprise right until the end.
My favourite part? Tracy's opponent, Paul Metzler's younger sister Tammy, and her attempt to overthrow the whole thing. 18. Arrival (2016) Region: UK, US The movie: The in recent years, begins with a familiar premise: aliens have arrived in unusual ships hovering above Earth and we need to make contact. As opposed to the gung-ho machismo of Independence Day, the plan here is to send in linguists to communicate with them.
Amy Adams and Jeremy Renner play the two scientists whose own backstory becomes enmeshed with that of the visitors. Why it's worth watching: The big draw is that you won't expect the plot to go where it does, but the biggest pull of all is Amy Adams' performance.
It's astonishing that she was snubbed at the Oscars. 17. Mr Holmes (2015) Region: US The movie: Sherlock Holmes (Ian McKellen) is in the autumn of his life, having retired to the coast to live out the rest of his days drama-free. One thing continues to nag him - the specifics of his last case. Luckily, his housekeeper's eager son helps him to recall what truly took place, allowing him to embark on one final investigation.
Why it's worth watching: It's a terrific twist on the typical Sherlock Holmes adaptations we've seen before.
Whereas he's normally a young, buff raring-to-go type, he's anything but here, having to rely on his sharp wits instead. 16. What We Do in the Shadows (2014) Region: US The movie: Ever wondered what it might really be like as a vampire? Taika Waititi and Jermaine Clement's mockumentary has you covered. Forget your moping twinkly-skinned bloodsuckers.
This bunch are as normal as they come. Well sort of. While paying rent is one of their biggest dilemmas, steering clear of sunlight is their chief concern which makes adapting to modern life a tad tricky. Why it's worth watching: There's no other film about vamps that takes this much joy in riffing on the mythology; the cast is just dynamite. Continue to Page 2 for more of the best movies on Amazon Prime Video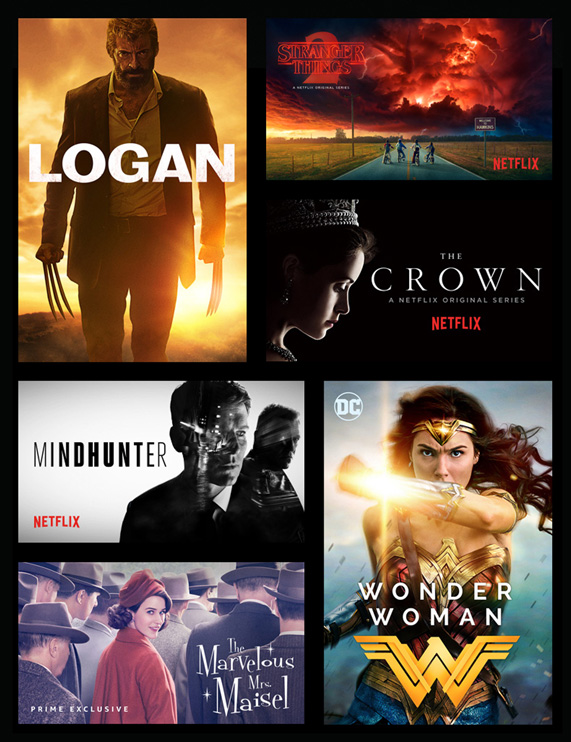 • • • The Best Movies on Amazon Prime Video Right Now by Jason Bailey Dec. 12, 2018 As Netflix pours more of its resources into original content, Amazon Prime Video is picking up the slack, adding new movies for its subscribers each month. Its catalog has grown so impressive, in fact, that it's a bit overwhelming — and at the same time, movies that are included with a Prime subscription regularly change status, becoming available only for rental or purchase. It's a lot to sift through, so we've plucked out 100 of the absolute best movies included with a Prime subscription right now, to be updated as new information is made available.
This 1959 masterpiece from Billy Wilder — voted the best comedy of all time by the BBC and the American Film Institute — features two jazz musicians (Jack Lemmon and Tony Curtis) who disguise themselves in drag to escape some gangsters.
Comedy ensues when one of them falls for a seductive singer (Marilyn Monroe, in one of her best performances), while the other becomes the object of a millionaire's desire. The screenplay, written by Wilder and I.A.L. Diamond, is both uproariously funny and tight as a drum; like the best farces, it works through every complication and every combination, landing not only on a picture-perfect conclusion but also on one of the best closing lines in all of cinema.
(Wilder and Lemmon re-teamed the next year for the marvelous " The Apartment," also on Prime.) The director Paul Verhoeven pulled one of the great bait-and-switches of the modern blockbuster era with this 1997 sci-fi and action hybrid, which lured in viewers with the promise of laser-toting heroes vaporizing giant bug creatures.
It delivered that action, but then surrounded it with a merciless satire, in which a futuristic authoritarian government uses propaganda and jingoism to convince its youth to die cheerfully for the flag. His young, pretty cast — including Denise Richards, Casper Van Dien, Neil Patrick Harris and Dina Meyer — plays the material absolutely straight, which somehow renders it especially disturbing.
Nicolas Cage won — and earned — the Academy Award for best actor for his wrenching portrayal of a failed screenwriter who goes to Sin City to drink himself to death in this harrowing and moving indie drama from the director Mike Figgis ("Internal Affairs"). Elisabeth Shue was Oscar-nominated for her turn as a prostitute who falls into something resembling love with the suicidal writer, and it speaks to the richness of their performances and the texture of Figgis's direction that such a melodramatic narrative, populated by well-worn stock characters, has such emotional immediacy.
It's the kind of movie in which the performances are so raw and open, their scenes so intimate, that watching them feels like an invasion of privacy. (Halle Berry and Billy Bob Thornton turn in similarly intimate performances in " Monster's Ball," also on Prime.) The director Frank Capra and the actor Jimmy Stewart took a marvelously simple premise — a suicidal man is given the opportunity to see what his world would have been like without him — and turned it into a holiday perennial.
But "It's a Wonderful Life" is too rich and complex to brand with a label as simple as "Christmas movie"; in fact, that holiday isn't even mentioned until the 100-minute mark, and the film is suffused in a postwar film noir despair that is not exactly candy canes and egg nog. But it is, ultimately, a story about overcoming darkness and finding light around you, a tricky transition achieved primarily through the peerless work of Stewart as a good man with big dreams who can't walk away from the place where he's needed most.
The first two collaborations between Clint Eastwood and director Sergio Leone, "A Fistful of Dollars" and "A Few Dollars More," did nothing less than reinvent a genre, diverting popular attention from the increasingly stodgy traditional Western to the so-called "Spaghetti Western," which ramped up the bloodshed, self-awareness and stylistic exuberance.
Those films were modest, low-budget affairs, but Leone and Eastwood broke the mold with this trilogy-ending masterpiece in 1966, which runs nearly three hours and elevates its antiheroes to near-mythic status. Filled with memorable set pieces, stunning wide-screen cinematography and an iconic Ennio Morricone score, it's not just the best Spaghetti Western, it's one of the best Westerns of any kind.
(Leone and Eastwood's earlier " For a Few Dollars More" is also currently streaming on Prime Video.) Few 1970s auteurs reanimated the genres of classic Hollywood with as much wit, imagination and affection as Peter Bogdanovich, and he landed one of his biggest hits with this loving tribute to the screwball comedies of the '30s and '40s. Ryan O'Neal is appropriately charming as the uptight, bespectacled intellectual who is unbuttoned by his brush with a lovably dizzy dame; Barbara Streisand is sheer magic, the Kate Hepburn to his Cary Grant, as bewitching as she is dangerous.
This type of fast-paced comedy requires a filmmaker who is as much a traffic cop as a director, and Bogdanovich performs both jobs admirably.
(For more screwball fun, stream " Victor/Victoria" on Prime.) Robin Williams and Nathan Lane are warm, winning and hilarious in this 1996 riff on the classic French comedy "La Cage Aux Folles." The screenwriter Elaine May and the director Mike Nichols smoothly reconfigure the material for the Clinton-era culture wars, with Williams and Lane convincingly comfortable as a longtime gay couple who attempt to hide their sexuality for the strait-laced conservative parents (Gene Hackman and Dianne Wiest) of their son's fiancée.
It's the kind of farce in which each half-truth and outright deception leads to another, creating a house of cards that grows funnier and more precarious the higher it climbs.
(For more high-spirited dress-up comedy, check out " The Adventures of Priscilla, Queen of the Desert.") In 2001, the writer and director David Lynch ("Blue Velvet") took the discarded shards of a rejected TV pilot and reworked them into one of the finest movies of the young century. Cannily mixing elements of film noir, erotic thriller, Hollywood satire and surrealist hellscape, he begins with the story of a bright-eyed young starlet (Naomi Watts, in a shattering breakthrough performance) who tries to help an amnesiac femme fatale (Laura Elena Harring) unravel the mystery of her identity.
But that's just the starting point, a boilerplate quickly abandoned for a hallucinatory vision of desperation, rejection, humiliation and disorientation. Viewers have spent nearly two decades trying to "figure it out," but that's a fool's errand; the best advice is simply to let go, and allow its madness to wash over you.
( "American Psycho," also on Prime, offers up a similarly potent cocktail of black comedy and nightmare fuel.) George Clooney turns in a towering performance as the title character, a "fixer" for a powerful New York law firm who's grown tired of cleaning up the messes of the morally reprehensible.
But there are no easy exits in this world, and writer-director Tony Gilroy crafts a sleek and shrewd snapshot of corporate malfeasance. And he creates a showcase role for Tilda Swinton, who won an Oscar for her portrayal of a ruthless power-broker whose confidence is diminishing by the minute. Charlize Theron underwent a miraculous physical transformation to play the real-life serial killer Aileen Wuornos, rendering herself all but unrecognizable in the process.
But the power of her Oscar-winner performance in this film from Patty Jenkins goes much deeper than her physical transformation. Theron manages to provoke both fear and sympathy in her portrayal, capturing not only Wuornos's rage and dangerousness but also her love for a kind woman (Christina Ricci, also excellent), whom she hopes, against odds, can save her.
Jenkins (who later directed "Wonder Woman") makes no apologies for Wournos's acts, but neither does she minimize them, telling Wuornos's story with grace and nuance and allowing her actors the space to bring these haunted souls to life.
Reese Witherspoon crafts one of her most indelible performances as Tracey Flick, the high-school overachiever who gets under the skin of her teacher (Matthew Broderick), with disastrous results, in this dark comedy from director Alexander Payne ("Sideways"). Payne and Taylor's script (adapted from the novel by Tom Perrotta) slyly uses a high school election as a stand-in for larger political concerns, without letting the analogy overwhelm the narrative; at heart, it's the story of a deeply unsatisfied Good Guy who finds out exactly how bad he is.
Broderick cleverly subverts his Ferris Bueller persona, and Chris Klein is uproariously funny as the cheerfully clueless popular jock, but this is Witherspoon's show: Her Tracey is a dizzyingly complicated creation, both mildly insufferable and deeply sympathetic.
Stanley Kubrick's 1975 adaptation of the William Makepeace Thackeray novel is praised, often in breathless terms, for its exquisite style: painterly compositions of nattily dressed royalty engaging in revelry and deception, often bathed only in candlelight.
But such descriptions make "Barry Lyndon" sound like cinematic vegetable consumption; this is a frisky, wry, darkly funny story about a real scoundrel and his road to redemption, featuring an entertaining performance by (a slightly miscast) Ryan O'Neal and some of Kubrick's most delightfully subversive writing and directing, priming the viewer for the shocks and jolts of its closing scenes. (Kubrick's " Paths of Glory" is also available on Prime.) Robert De Niro won his second Academy Award for his fiercely physical and psychologically punishing performance in "Raging Bull," Martin Scorsese's searing adaptation of the autobiography of the middleweight champion Jake LaMotta.
The stylish boxing sequences are visceral and overwhelming, shot and cut to approximate the disorientation and violence of the sport. But the most disturbing sequences are those of LaMotta in his home, terrorizing his wife (Cathy Moriarty, in an electrifying debut) and terrifying his brother and manager, Joey (Joe Pesci, also remarkable).
It's a relentlessly downbeat piece of work, but the force of De Niro's performance and the energy of Scorsese's direction are hard to overstate, or to forget. (De Niro and Scorsese's earlier " Mean Streets" and later "" are also on Prime.) The director Brian De Palma took an "everything but the kitchen sink" approach to the conspiracy thrillers of the 1970s with this clever, funny and ultimately tragic 1980 masterpiece, which cheerfully cribs elements of Chappaquiddick, Watergate and the Kennedy assassinations to create the hybrid story of a movie sound man (John Travolta, excellent) who accidentally tape-records what may have been a politically motivated murder.
Nancy Allen gracefully transcends the clichés of her "hooker with a heart of gold" character, while John Lithgow is as scary as he's ever been — which is saying something. (For more from De Palma, queue up his erotic thriller 'Dressed to Kill' or his horror classic 'Carrie.') The 1970s resurgence of private eye thrillers mostly worked with the idea of updating the conventions of the detective movie (and its heroes) to the more cynical, lawless present.
But this ingenious 1974 drama from Roman Polanski kept the 1940s setting and is, in many ways, about the tension between those two eras — between what we were traditionally shown and the sex, drugs and moral rot that production codes kept off-screen. Jack Nicholson crafts one of his finest performances, as J.J. Gittes, a laid-back Los Angeles gumshoe who gets in way over his head. Faye Dunaway takes the conventions of the slinky femme fatale and turns them into a portrait of genuine pain and abuse.
And John Huston (who directed "The Maltese Falcon ," an essential private eye movie of the '40s) is chillingly effective as a true symbol of unapologetic evil. A young sitcom actress named Jennifer Lawrence burst into the moviemaking mainstream with her tough, memorable performance in this 2010 indie drama, which nabbed her a best actress Oscar nomination.
(The film also received nominations for best picture, best screenplay and best supporting actor, for John Hawkes's role.) She's startlingly good as a 17-year-old who's in way over her head, trying desperately to save her family home and track down her father in the meth-ravaged rural Ozarks of Missouri. Director Debra Granik also makes documentaries, and that aesthetic informs her style here — she approaches this world and the characters that inhabit it less as if she's staging these scenes than as if she's eavesdropping on them.
Hard, harrowing and unforgettable. (For an earlier slice of backwoods tension, queue up John Boorman's " Deliverance.") This unshakable documentary from director Joshua Oppenheimer teeters on a premise that could easily have toppled into tastelessness, smarm or worse: In profiling leaders of the Indonesian death squads of the mid-1960s, Oppenheimer invites them to stage elaborate and surreal recreations of their crimes in the cinematic style of their choosing (musical, gangster, Western, etc.).
In doing so, Oppenheimer directs his subjects to craft an upsetting but telling statement on self-deception and the toxicity of power, and on the lies we tell ourselves in order to sleep at night.
But such lies can't hold forever, and his closing scene is one of the most harrowing portrayals of guilt ever captured on film. Greta Gerwig made her solo feature directorial debut — and was nominated for two Oscars — with this funny and piercing coming-of-age story, set in her hometown, Sacramento, Calif.
The remarkable Saoirse Ronan plays the titular role, a quietly rebellious high-school senior whose quests for love and popularity bring her long-simmering resentments toward her mother (Laurie Metcalf, magnificent) to a boil. Parent-child conflicts are nothing new in teen stories, but Gerwig's perceptive screenplay slashes through the familiar types and tropes, daring to create characters that are complicated and flawed, yet deeply sympathetic. It is heart-wrenching and hilarious, and at 94 minutes, it doesn't overstay its welcome.
(Also recommended: " Diner," another wise and witty coming-of-age dramedy.) When Martin Scorsese released this acclaimed drama in 1993, his partisans were baffled: Why was the king of the crime picture crafting a deliberately paced adaptation of a classic Edith Wharton novel? Yet now that its novelty has faded, and Scorsese has continued to expand his range, we can properly appreciate one of the master's finest films.
And in retrospect, it's not as much of a departure from many of his best-known films: Set in New York City, it deals in the tense transactions between men and women, centered on a man (Daniel Day-Lewis) who is desperately trying to cope with repression and angst.
Michelle Pfeiffer and Winona Ryder are marvelously understated as the women in his life, and the luminous cinematography brings the 19th-century setting to vivid life. (For more atypical Scorsese, stream " Silence" and ".") Plenty of rule-breaking filmmakers in the 1970s took a shot at demystifying the Western, but few did it as successfully or memorably as Robert Altman.
Here, he tells the story of a slow-thinking gambler (Warren Beatty) and the practical madam (Julie Christie) with whom he forms a (mostly) business partnership in an frontier mining town.
The unconventional stylistic techniques Altman had been honing since "M*A*S*H" — primarily his semi-chaotic use of overlapping dialogue and zooming cameras — came to full flower here, giving the viewer a sense of arriving in this community alongside its citizens, settling in and sorting things out. Beatty's gift for letting an audience watch him think has rarely been as well used, and Christie is elegant, sharp and deftly funny as the smartest person in the movie.
(To further scratch your "subversive Western" itch, stream " Little Big Man.") When people say, "They don't make' em like they used to," this is the kind of movie they're usually talking about: a sparkling literary adaptation, handsomely mounted and elegantly acted by an all-star cast (including Sean Connery, Lauren Bacall, John Gielgud, Anthony Perkins, Vanessa Redgrave and Ingrid Bergman, who won an Oscar for her role).
Albert Finney stars as Agatha Christie's Hercule Poirot, who is called upon to figure out which passenger on the title train killed a man whom, it seems, they all had a motive to murder. Director Sidney Lumet was best known for gritty contemporary dramas like "Dog Day Afternoon" and "Serpico," but he seems just as home with this classic whodunit, which mixes clues, laughs, thrills and one of the greatest twist endings in the history of mysteries.
(Connery is also aces in the old-fashioned yarn " The Man Who Would Be King.") The director of "Tangerine," Sean Baker, returns with another warm and funny portrait of life on the fringes, melding a cast of nonactors and newcomers with an Oscar-nominated Willem Dafoe as the manager of a cheap Orlando motel populated by confused tourists and barely-managing families.
The script (by Baker and Chris Bergoch) captures, with startling verisimilitude, the anxieties of living paycheck-to-paycheck (particularly when the next paycheck's very existence is uncertain) while also borrowing the devil-may-care playfulness of the children at the story's center.
Brooklynn Prince is alternately mischievous and heartbreaking as the lead child, while Bria Vinaite is marvelous as her irresponsible mother. The warmth of their bond, given the mother's objectively terrible parenting, says much about the complexity and humanity of this astonishing work. (Fans of risky indie fare may also enjoy "You Were Never Really Here.") The 2017 Academy Award winner for best picture, this triptych about a young, gay African-American man's coming of age in Miami is a quietly revelatory piece of work, exploring and challenging modern perceptions of masculinity, family, power and love.
Director Barry Jenkins (adapting a play by Tarell Alvin McCraney) creates a world so dense with detail and rich with humanity that every character gets a chance to shine; the themes and ideas are all above board, but conveyed with subtlety and understatement. Each performance is a marvel, though particular praise is due to Mahershala Ali, who won an Oscar for his portrayal of a makeshift father figure; to Naomie Harris, as the damaged mother; and to Andre Holland, who plays an old friend who makes romance seem possible in a place where a love like his is often forced into the shadows.
(Also recommended: " It Felt Like Love," a similarly complicated coming-of-age story on Prime.) An unexplained and unstoppable zombie uprising forces a group of strangers to join forces for a common goal in this 1968 horror classic from director George A.
Romero. He shot the film on a shoestring budget, using friends and colleagues from the world of educational and industrial films, resulting in a flat, pseudo-documentary, newsreel aesthetic that rendered the horrifying images of walking dead flesh-eaters seem terrifyingly real. In the half-century since its release, it's been justifiably praised for its social commentary and political subtext (particularly with regards to its African-American lead, and the unexpected payoff of its grim final scene).
But it also remains, after all these years, scary as hell. So much of this 1981 Steven Spielberg adventure has entered the realm of pop culture immortality — the rolling boulder, the melting Nazi face, the truck chase — that it's easy to forget how fleet-footed, fresh and funny it is. Riffing on the Saturday afternoon serials that thrilled them as children, director Spielberg and producer George Lucas packed a full series of heroes, villains, cliffhangers and fisticuffs into a single crowd-pleasing feature.
Its star, Harrison Ford, followed Han Solo with another iconic character in the form of Indiana Jones, a wisecracking, whip-cracking, snake-hating archaeologist. (For more of Dr. Jones, check out " Indiana Jones and the Temple of Doom" on Prime.) Sidney Lumet was one of the great New York filmmakers, and he made several of the great New York movies — chief among them this 1975 drama, based on the true story of an ordinary guy who attempted to rob a Brooklyn bank to pay for his lover's transition surgery.
Al Pacino is both searing and goofy as the would-be criminal, a sweaty and clumsy amateur whose ineptitude turns what should be a hit-and-run into public sensation over the course of one long, hot summer day. In support, John Cazale (Pacino's co-star in "The Godfather") turns his accomplice role into a master class in underplaying.
"Dog Day" is unpredictable and eye-opening, but imbedded with the gritty realism that made Lumet so special. (Lumet's first film, the similarly heated and intense " 12 Angry Men," is also on Prime; true-story crime aficionados should also seek out Terrence Malick's " Badlands" and Bob Fosse's " STAR 80.") South Korean master Park Chan-wook ("Oldboy") takes the stylistic trappings of a period romance and gooses them with scorching eroticism and one of the most ingenious con-artist plots this side of "The Sting." Working from the Sarah Waters novel "Fingersmith," Park begins with the story of a young woman who, as part of a seemingly straightforward swindle, goes to work as a Japanese heiress's handmaiden, occasionally pausing the plot to slyly reveal new information, reframing what we've seen and where we think he might go next.
But because there's genuine affection and attraction at the story's center, the emotional stakes of Park's plot machinations matter; questions of betrayal and mistrust carry real weight. (For a more classically flavored story of women on the take, try " .") Directed by Howard Hawks, this 1940 film wasn't the first cinematic adaptation of the popular play "The Front Page," but it cooked up a twist the 1931 version hadn't: What if Hildy Johnson, the superstar reporter whom the ruthless editor Walter Burns will keep on his staff at any cost, wasn't his drinking buddy but his ex-wife?
The gender swap and new back story raises the stakes considerably; add a palpable spark between Walter (Cary Grant) and Hildy (Rosalind Russell), whose banter, insults and one-upmanship are boosted considerably by their sexual chemistry. It's a movie that talks fast and moves faster, and the passage of nearly 80 years hasn't slowed it down a bit. (For more classic comedy/romance, check out " My Man Godfrey.") Between the first two "Godfather" epics, Francis Ford Coppola wrote and directed this modest character study, in which a proudly impersonal surveillance expert becomes unexpectedly invested in the subjects of his work and then decides he must step in to save their lives.
Gene Hackman turns in one of his most accomplished performances, as wiretapper Harry Caul, a man of pointedly few words, whose silence conveys a lifetime of paranoia, fear, and disappointment. Like its protagonist, "The Conversation" is most riveting in its quietest moments, though its bold opening sequence — in which Caul attempts to eavesdrop on a whispered conversation in a crowded park — is both brilliant filmmaking and a riveting snapshot of Watergate-era America.
(Like paranoid thrillers? Try Alfred Hitchcock's " The 39 Steps.") One of the most enduring images of the great Buster Keaton comes from this 1928 classic, in which a clueless Keaton, wandering the streets of his hometown during a cyclone, pauses for a moment in front of a building — which collapses around him, his life saved only by his accidental position in the landing place of an open window.
Good news: The rest of the movie is wonderful too. Keaton is as sympathetic as ever as a fancy college lad who must prove himself to his roughneck father, and the maritime setting and slapstick scenarios put Keaton's trademark physicality to the test, resulting in one of his most enjoyable features. (For more of Mr. Keaton, stream " College" on Prime.) Asghar Farhadi's Academy Award-winner for best foreign film (2016) is a lucid and contemplative morality play, in which a married couple must grapple with the fallout of an assault on the wife in their home, particularly when the husband's desire for vengeance surpasses her own.
The outcome is, to put it mildly, knottier than that of your typical revenge thriller. Farhadi's brilliance at capturing the complexities of his native Iran's culture is as astonishing as ever — particularly when coupled with insights into victimhood, justice, poverty and intimacy that know no borders. A difficult picture, but an endlessly thought-provoking one. (Foreign film fans may also enjoy " The Bitter Tears of Petra von Kant.") So much of contemporary science fiction is merely action in sci-fi clothing (the "Independence Day" effect, 22 years on) that it's refreshing to encounter a film that uses its big budget, name actors and special effects to imagine not how we would battle extraterrestrials, but how we would try to embrace and understand them.
Amy Adams and Jeremy Renner star as a linguist and a mathematician who attempt to establish a common language with the inhabitants of an alien ship — all while an impatient world and trigger-happy military clamor for answers and bend to paranoia.
"Arrival" delivers the expected doses of excitement and awe, but this is primarily a film of ideas. It challenges how we think about not only these kinds of stories but also the world at large.
This stunning Oscar nominee for best documentary concerns the life and writings of James Baldwin, but it's less focused on tracing the arc of its subject's life than on the potency of his words. Director Raoul Peck uses as his framework the notes of Baldwin's unfinished book "Remember This House," in which Baldwin was attempting to reckon with the legacies of Martin Luther King, Malcolm X and Medgar Evers, all black leaders cut down in their prime.
The film becomes a kind of film adaptation of that text, supplementing the extant passages (read powerfully by Samuel L. Jackson) with archival footage of Baldwin, of the events he describes and of their modern corollaries. Guided by Baldwin's passages, Peck constructs an urgent and audacious essay about our past and our present. (Documentary lovers should also seek out " Nuts!" and the concert docs "Stop Making Sense" and "The Last Waltz.") This vibrant and playful 2017 exploration of the life of Emily Dickinson comes from the fertile mind of the great British writer and director Terence Davies ("The Deep Blue Sea"), who so frequently and masterfully unearths the raw desires and emotional truths of the periods he explores.
This time, he has the good fortune of partnering up with Cynthia Nixon in the leading role; she adroitly dramatizes Dickinson's journey, emphasizing the humor and happiness of her earlier years (her cheerful interactions with her sister, played with warmth by Jennifer Ehle, place the role closer to her "Sex and the City" breakthrough than you might expect), and how that joy gradually dissipated.
This is filmmaking that is searing, smart and often sublime. Joel and Ethan Coen's story of a struggling folk singer in Greenwich Village in 1961 cheerfully intertwines fact and fiction; they faithfully reproduce that period, and incorporate many of its key figures into a week in the life of the title character (played by Oscar Isaac). A gifted singer-songwriter who's far more comfortable onstage than off, Llewyn's personal and professional failures have brought him perilously close to the end of his rope.
But this is not just a museum piece, or a "music movie." It's about the feeling of knowing that success is overdue, and yet may never arrive. Even the comic breaks (and there are many) are singed with melancholy — this is a film that engages moment to moment, but grows considerably in retrospect.
This 1975 adaptation of the Broadway hit by Neil Simon — directed by his frequent collaborator Herbert Ross (who also directed "The Goodbye Girl" and "California Suite") — features some of his sharpest repartee and most quotable dialogue, most of it spouted by Walter Matthau and George Burns, who won that year's Oscar for best supporting actor.
They play Lewis & Clark, a long-feuding vaudeville duo who are persuaded to reunite for a big-paycheck television special, only to find that the tics and idiosyncrasies that drove them apart haven't gone anywhere. The film is hysterically funny, but it also flashes just enough hints of genuine pain and emotion. (Fans of throwback comedy will also enjoy Stanley Donen's witty double feature, " Movie Movie.") It takes some time to discover what, exactly, the cause of Lee Chandler's bottomless sadness is — just as it would if you met him in real life.
(Boston handymen aren't usually the type to volunteer their feelings.) But the tragedy in his life has altered him forever, forcing him into a shell from which he may never come out, although this wrenching drama from Kenneth Lonergan ("You Can Count on Me") imagines a situation in which he might have to. Casey Affleck won an Oscar for his nuanced portrayal of a man who, for all practical purposes, is broken; Lucas Hedges is prickly and funny as the nephew who needs him to put himself together again.
Keenly observed, emotionally fraught and surprisingly funny, it's a tear-jerker in the best sense, never stooping to cheap manipulation. (For more prestige drama, try " Gods and Monsters.") Meryl Streep won her second Oscar for this elegiac adaptation of the William Styron novel, directed by Alan J. Pakula ("All the President's Men"). What begins as a folksy story of a would-be writer and his friendship with the couple upstairs grows into something far more traumatic, as the naïve, young Stingo (Peter MacNicol) discovers exactly what led Sophie (Streep), a Polish immigrant, to lose her two children before immigrating to the United States.
Pakula cleverly interweaves these two narratives, letting each one inform and motivate the other, while spotlighting the considerable gifts of his talented cast (Kevin Kline, in his film debut, is the charming third point of the triangle). It's a haunted and haunting movie, and it's one not easily shaken from memory.
(For a somewhat lighter literary adaptation, queue up ".") "Fences," August Wilson's Pulitzer Prize-winning play about an African-American family's struggles in 1950s Pittsburgh, was first performed on Broadway in 1987; after Denzel Washington starred in its 2010 revival, he retained much of the original cast for this film adaptation, which he directed himself.
The familiarity with the material and the cast's familiarity with one another is clear: The characters have the offhand intimacy of family and longtime friends, and the psychological minefields of Wilson's text are navigated with subtle dexterity. As a director, Washington does little to expand upon the play; he seems well aware that the film is carried by the lyricism of the words by and the power of the performances, particularly his nuanced portrayal of the bitter Troy Maxson and Viola Davis' heart-rending turn as his wife, Rose.
The director Sidney Lumet and the screenwriter Paddy Chayefsky made their names crafting live dramas in what came to be known as the "golden age of television," so when they teamed up to satirize the state of that industry in the mid-1970s, they chose to bite the hand that fed them — and draw blood.
The ostensible focus is Max Schumacher (William Holden), an aging network executive who feels himself falling out of step, but he's mostly a straight man to Chayefsky's gallery of unforgettable characters: Diana (Faye Dunaway), the ruthless new programming head who becomes his lover; his wife, Louise, who sees right through him (Beatrice Straight won an Oscar for the role); Arthur Jensen (Ned Beatty), a sermonizing corporate overlord; and most of all, the nightly news anchor Howard Beale (Peter Finch), who electrifies the network — and the country — with his immortal cry, "I'm mad as hell, and I'm not gonna take this anymore!" (The stark, disturbing Dunaway vehicle " The Eyes of Laura Mars" is also currently streaming on Prime, as is the punishing 1979 drama " The Great Santini," starring Robert Duvall, who plays Diana's boss here.) A desperate rancher (Christian Bale) agrees to deliver a dangerous outlaw (Russell Crowe) to a prison train — knowing full well that the villain's gang is coming to break him out.
This film from director James Mangold ("Logan") is the second adaptation of the titular Elmore Leonard novel; the first was released in 1957 (with Glenn Ford and Van Heflin in the leading roles), and the most surprising element of Mangold's update is that it's not much of an update at all.
He adheres closely to the conventions of the genre, seeming to recognize that when it comes to frontier tales of honor and justice, if it ain't broke, don't fix it. (Fans of this traditional Western may also enjoy the John Wayne classic "Red River.") A young man's coming of age becomes a group project when his single mother (Annette Bening) reaches out to their housemates and friends for help, resulting in a slightly more complicated education than she envisioned.
This touching and personal dramedy from the writer-director Mike Mills ("Beginners") deftly conveys the subtle generational differences in worldview between the aging mother and her younger counterparts (including Greta Gerwig and Elle Fanning). It doesn't resort to cheap villainy or soapboxing, and Mills manages to evoke the late '70s without relying on caricature.
But "20th Century Women" is most noteworthy as an actor's showcase; every character is brought to life with humor and sensitivity, and Bening's work is among her very best. In 1989, the country was shocked by the sexual assault and near-death of a young white jogger in Central Park. Five black and Latino youths were quickly charged, tried, sentenced and imprisoned — until a serial rapist confessed over a decade later, his claim borne out by DNA evidence. This informative and infuriating documentary by Ken Burns, Sarah Burns and David McMahon meticulously details the charged atmosphere in which the five teenagers were accused and convicted (the current president of the United States took out newspaper ads at the time calling for their execution), as well as the tremendous personal toll taken by this miscarriage of justice.
He gets up every morning, writes a line or two of poetry in his journal, goes to work, drives his bus, writes a bit more during his lunch hour. He drives more, goes home, has dinner with his wife, writes a few more lines, walks the dog to his favorite bar, has a beer, goes home, goes to bed and then starts it all over again the next day.
Over the course of this wistful and lovely low-key dramedy from Jim Jarmusch, Paterson (Adam Driver) does not seek success, discovery or even publication. That's not why he writes — it's about routine and release.
Above all, "Paterson" is a valentine to all of those who create art not to make a living, but to sustain their souls in the meantime.
The adults who provide counseling and guidance at a group home for troubled teens are, often times, barely older than teens themselves — and often are still working through their own painful pasts and complicated presents.
That's the central premise of this 2013 indie drama from director Destin Daniel Cretton, which casts aside the after school-special conventions typical of such stories and digs out the dramatic truths buried within.
Cretton offsets the inherently downbeat subject matter with an exuberant directorial hand and coaxes gutsy performances from his ace cast, including "before they were stars" turns by Brie Larson, Lakeith Stanfield, Stephanie Beatriz and Rami Malek.
(Admirers of indie coming-of-age dramas should also check out "Precious.") Charles Chaplin's first feature-length comedy — "six reels of joy," according to the original advertisements — was informed by his suspicion that audiences would grow restless if subjected to an hour-plus of gags and slapstick. So he went all-in on pathos, creating a story in which his iconic Little Tramp character discovers an abandoned baby, raises the child as his own and must then summon all his ingenuity to keep their makeshift family intact.
Even this first time out, Chaplin juggles the seemingly incongruent tones with ease. The comic beats are uproarious, but the scenes of separation and reunion are gut-wrenching, thanks in no small part to the heartbreaking performance of little Jackie Coogan in the title role.
(Chaplin's " The Gold Rush" is also on Prime; silent movie fanatics will also want to stream the Amazon original " Wonderstruck.") We've seen countless stories of nasty, selfish people who go on a voyage of self-discovery and come out the other side as better, wiser souls. This acidic comedy-drama from the director (Jason Reitman) and writer (Diablo Cody) of "Juno" asks: What if that journey didn't take? Their protagonist is Mavis Gary (Charlize Theron, in take-no-prisoners mode), a bitter young-adult author who returns to her hometown in hopes of reuniting with her high-school boyfriend, his picture-perfect married life be damned.
Cody's script is filled with tiny moments of uncomfortable truth, and Reitman's sure hand with actors results in strong, spiky work from not only Theron but also Patrick Wilson as her old flame and Patton Oswalt as a fellow classmate. A film that zigs when you're certain it will zag, "Young Adult" tells a satisfying story that is also a sly critique of the conventions of modern moviemaking.
Screenwriters Emily V. Gordon and Kumail Nanjiani based this warm and winning romantic comedy on their own, unconventional love story — a courtship that was paused, then oddly amplified by an unexpected illness and a medically induced coma. This isn't typical rom-com fodder, but it's written and played with such honesty and heart that it somehow lands. Nanjiani and Zoe Kazan (standing in for Gordon) generate easy, lived-in chemistry and a rooting interest in the relationship, while a second-act appearance by Holly Hunter and Ray Romano as her parents creates a prickly tension that gives way to hard-won affection.
It's an unapologetically kind movie, with an affection for its characters that's undeniably infectious. (If you like your comedies with a dash of heartfelt drama, we recommend "" and " Jeff, Who Lives at Home.") Chance (Peter Sellers) is a simple man with only two loves: his gardening and his television. The novelist and screenwriter Jerzy Kosinkski's story of how Chance becomes one of the most powerful people in the country is brought to life by director Hal Ashby ("Harold and Maude," "Shampoo") with such delicacy and grace, the film almost feels breakable — but it never cracks.
Sellers does the best work of his remarkable career as Chance, disappearing into the character without signaling or condescending, while Shirley MacLaine finds all the right notes as the woman who tries her best to figure him out. As director of the "Ocean's" trilogy, Steven Soderbergh honored the classic heist movie aesthetic: sleek, classy and star-studded. And then he set out to subvert all of those conventions with this 2017 heist comedy, in which a minor character describes its central job as "Ocean's 7-11." Its working-class heroes set their sights not on a Vegas casino but on a North Carolina Nascar race — with a daring daytime jailbreak thrown in for good measure.
And while the key players are familiar (the safecracker, the computer whiz, the sexy girl, the brains of the operation), they're done with salty fun and earthy humor. You'll never say "cauliflower" the same way again. Taika Waititi ("Thor: Ragnarok") and Jemaine Clement ("Flight of the Conchords") crafted this hysterically funny hybrid of vampire horror and Christopher Guest-style mockumentary, in which four vampires must navigate the difficulties of the modern world — and of being roommates.
In other words, it's "Twilight" by way of "The Office," and the incongruity of those strands make for big laughs. Yet it's also a surprisingly sweet, character-driven effort, working past what could've been a one-joke premise to create one of the more playful and high-spirited comedies of recent years.
Osgood Perkins — son of the "Psycho" star Anthony Perkins — writes and directs this unnerving and disturbing story of creepy goings-on at a near-empty girls' boarding school. Kiernan Shipka and Lucy Boynton star as two left-behinds waiting for their parents to pick them up for winter break, their suspicions and tensions giving way to genuine fear and madness. Perkins intercuts that story with a seemingly unrelated thread about a young woman (Emma Roberts) who's hitchhiking through upstate New York before ultimately revealing a chilling connection.
The performances are sharp and the scares are genuine, while Perkins' orchestration of mood and atmosphere is chillingly effective. (" Jacob's Ladder" and " The Hunger" are also Prime selection for fans of psychological horror.)
Top 10 Comedy Movies on Amazon Prime
Best date place at night movie on amazon prime
Rating: 9,7/10

1585

reviews