The Sri Lankan should simply release Tissainayagam, the publisher and his wife. It would be a fitting way to show that it remains a vibrant democracy And now for the good news. Thanks to all the readers who have supported our independent, investigative journalism through contributions, membership or subscription, we are overcoming the perilous financial situation we faced three years ago. We stand a fighting chance and our future is starting to look brighter Reading the following puts the issue of free speech in Sri Lanka in a rather different light than, say, the same concept in an academic debating institution, and the attempt to garner a little left-wing support using a snide crack at Bush doesn't change that. http://www.globalsecurity.org/military/world/para/ltte.htm.
"Yes, brother. I have one brother's camera, and the other's comb. I have my husband's shirt as well." Image via Maatram. Used with permission This post by originally appeared on Groundviews, an award-winning citizen journalism website in Sri Lanka. A translated and edited version is published below as part of a content-sharing agreement with Global Voices.
About 300 days ago, a group of Sri Lankan people began across the north (in places like Vavuniya, Kilinochchi, Mullaitivu) demanding the release of lists of secret detention camps, lists of the detained, or simply information on what had happened to their loved ones.
Though the Sri Lankan President Maithripala Sirisena to release this information in June, he has not done so to date. Sri Lanka emerged from a 30-year-long in May 2009 when the Sri Lankan military the , also known as the Tamil Tigers.
They fought almost three decades to create an independent Tamil state called in the north and the east of Sri Lanka. In the process of the conflict, many people have disappeared, not just in the north and east, where much of the last stages of the war was fought, but also in the Sinhala-majority south as well, during insurrections from as far back as the 1980s.
However, disturbingly, many have also disappeared , when people handed over family members to the military (in some cases, these people were suspected members of the LTTE).
The following is the translation of a series of stories by Selvaraja Rajasegar, editor of Maatram, a Sri Lankan citizen journalism site publishing content in Tamil (click and to view the series in Tamil). In some areas, across the north and east, the protests have been going on over 300 days.
Their pleas, to provide details about what happened to their families, have yet to be answered. Five of the protesters have died since the demonstrations began. "I have, son. I kept it safely. I washed my son's blood-stained shirt, and kept it with me." Image Via Maatram. Used with permission The relatives of those who have been forcibly disappeared live on.
They live surrounded by treasured possessions, each a reminder of their loved one's absence. They pass by the places they once walked, and meet people their missing ones loved. Recently, Maatram to ask them a difficult question – if they would allow their loved one's possessions to be photographed.
Upon asking this question, they wept bitterly. Their pain is difficult to describe in words. Still, they came forward with these treasured belongings, wet with tears. They believe their loved ones will return. It was with great relief that their loved ones had survived through bullets and shellfire that they handed them over to the Army.
Now, since they haven't returned, they are suffering. Their sadness is immeasurable. Below is part one of their stories. (All names have been withheld to maintain the privacy of the individuals interviewed.) "I have the blazer that we made for him to wear for his elder brother's wedding.
Since that's all I had left in my suitcase, that's the only thing I have to remember him." Image via Maatram. Used with permission 'I still wear my…wedding thali, thinking that I will see my husband again' During the last stages of the war, we handed our family over to the Army ourselves – my two younger brothers, aged 27 and 29 years, and my 30-year-old husband.
Believing that they would question them and then release them shortly, we got into the bus and went to the IDP camp. At that time, I was seven months' pregnant with my second child (a daughter). My father said, "We can't wait here without food or drink, let's go back. They'll return soon." They still haven't come back. We have had to submit their documents to so many Commissions of Inquiry, and each time it costs us Rs.
300 (US$ 2) or Rs. 400 (US$ 2.66). They ask us who we handed our family over to, if we remember any names, and if we can remember any medals or symbols they were wearing. At that time we didn't even have clothes to change into. We were going through such hardship, so how can we be expected to remember all these details? Instead of making us search all this time, they should tell us whether our loved ones are alive or not.
My children are always asking for their father. My daughter is now 8, and she still hasn't seen her father. My son is 11. Whenever there is an event at school, he always sings about his father. They ask me if I have his phone number. If I die without finding my husband, I can manage. But at least if they can find one of my brothers, my mother and father can die at peace.
People who remember those who were lost in Mullivaikkal will remember in a month, six months, or a year. For us, we remember our family every day with sadness, and we will do so until we die. I still wear my pottu and wedding thali, thinking that I will see my husband again. My mother and father give me the courage to keep going. If not for them I don't know what I would do. Image via Maatram. Used with permission 'Since we don't know, our minds are in tumult' My son's name is Nalinikanth.
At home, we call him Vijay. He is well-known in our village by that name. In 2007, the LTTE forcibly recruited him. He was just 19 years old. I never saw him again, but someone met him after I last saw him. He told them that he would be surrendering to the Army, and asked them to let me know.
I never saw him again. Some people from the fourth floor (Editor's Note: referring to the infamous fourth floor of the Criminal Investigation Department- of Sri Lankan Police) came and said they had details about someone in their custody.
The area was right, the Grama Sevaka Division was correct, even my name and my husband's were correct, but the name of the person concerned was Vinothkanth, not Nalinikanth.
They said they would clear up the confusion and let us know, but they never came back. We will only find peace when we know if our children are alive or dead. Since we don't know, our minds are in tumult. Image via Maatram. Used with permission I am still searching for my daughter' My daughter was forcibly recruited by the LTTE, after finishing technical college. In 2008, she came for a relative's funeral. We saw her for the last time around the end of 2008.
When I went to the Internally displaced persons (IDP) camp, I heard she was at the Mannar hospital. I went and looked for her. She wasn't there, but her name was registered by some police stationed at the hospital. Someone had come and taken her. A number of people from Ottuchutan were at the hospital. I showed them my daughter's picture and asked if they had seen her. They said they recognised her and said that her hand was injured. I heard from others that she had been shifted to the Pambaimadu detention camp.
When I went there, I met a girl with the same name as my daughter, but it wasn't her. This girl was from Trincomalee. I am still searching for my daughter. "This is a shirt my son sewed himself. He used to make clothes for me as well." Image via Maatram. Used with permission 'This government has to do something' My son's name is Johnson Idaydaas, from Thazhayadi, Jaffna.
My husband, son and I were one of the unfortunate few trapped in the middle during the last stages of the war. We escaped by boat. It was only when we alighted that we realised that our son wasn't with us.
First, we put a notice in Virakesari newspaper. We didn't receive a reply. In 2011, we put a notice in the Uthayan newspaper, with my contact number. One night, at around 11 pm, he called me. First, I heard a voice speaking in Sinhala, then the line was cut. I redialled the number, and said, "Sir, sir" to the person on the other end.
He replied, "Five minutes only, five minutes only," and gave the phone to my son. I asked him where he was. He said, "Don't search for me. I don't know if they would allow you to see me even if you did search for me. In any case it will be difficult due to your age. I am alive." He said he didn't know where he was, but said he was with 53 others.
"There is a shortage of food and clothes. If you can get in touch again, please bring some clothes," he told me. I asked him, "Why do you sound different?" He said "They are giving me injections." I wanted to check if it was him, so I asked if he could remember his younger sister. "Why? we lost her in the tsunami, why are you reminding me now?" he said and began crying.
I started to cry as well, and the line was cut. From that day to this, I have not been able to contact him. I am surviving with the thought that he is still alive. This government has to do something. Not just for my son, they should tell everyone whose family is missing whether they are alive or dead.
I just want to know whether he is alive or dead, that is my only wish. Recently my elder son wore Johnson's blazer to go for a family wedding.
Before that, when he was going to Colombo, I asked him to wear one of his younger brother's shirts. I told him it would bring him good luck. We made this blazer for his elder brother's wedding, in 2007. When we were displaced, this blazer and four sarees were all I had in a bag. This is all I have of his possessions.
This video uploaded by , where Maatram is institutionally housed, showcases some of the testimonies in Tamil language: Stay tuned for part two of this piece, to be published soon.
stands out as one of the earliest and strongest examples of how media committed to building community and defending human rights can positively influence how people experience events happening beyond their own communities and national borders.
Please consider making a donation to help us continue this work. Start the conversation Authors, please Name (required) Email (will not be published) (required) Website Subscribe to comments on this post via email Guidelines • All comments are reviewed by a moderator.
Do not submit your comment more than once or it may be identified as spam. • Please treat others with respect. Comments containing hate speech, obscenity, and personal attacks will not be approved.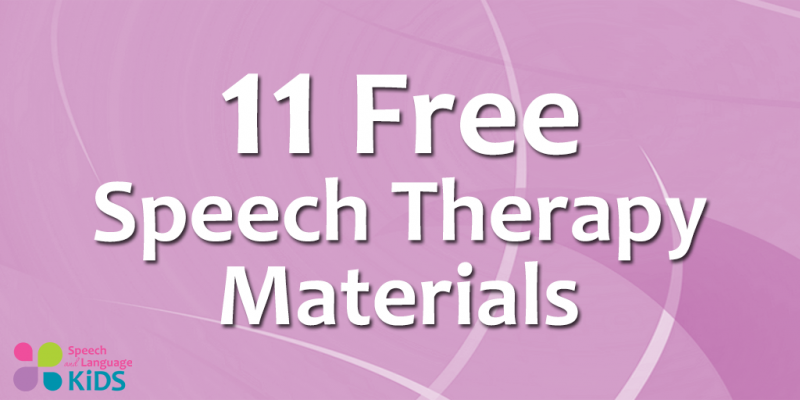 best date sri lanka freedom of speech - Freedom of the press in Sri Lanka


• • • • • • • • • • • • • • • • • • • • • • • • • • • • • • • • • • • • • • • • • • • • • • • • Press Freedom Index 2016 ___Worldwide Press Freedom Index 2016 Image: Reporters Without Borders Since 2002 Reporters Without Borders is publishing annually a worldwide index of countries according to their respect for press freedom. Freedom of information is an extension of freedom of speech, a fundamental human right recognized in international laws.
How the Index is compiled The degree of freedom available to journalists in 180 countries is determined by pooling the responses of experts to a questionnaire devised by Reporters Without Borders. This qualitative analysis is combined with quantitative data on abuses and acts of violence against journalists during the period evaluated. Reporters Without Borders compiled this list of 180 countries by asking its partner organizations and its network of correspondents, as well as journalists, researchers, legal experts and human rights activists, to answer questions designed to assess a country's level of press freedom.
On the top and the bottom of the list was not much change compared to the years before. TOP: Seven European countries, one from the southwestern Pacific () and two from the Americas, and . The United States is ranked 41, but accusations made by the President of the United States Donald Trump, that the media is the enemy of the American People, is a serious blow in the face of the freedom of the press.
Those accusations made by the 'Leader of the Free World' is more than worrisome. BOTTOM: Countries at the bottom of the list are those who are even more paranoid about freedom of opinion and freedom of the press, they are using censorship to suppress information and harassment, persecution and imprisonment of journalists to a great extent.
State control of domestic media, and internet control are their favored means. These countries fear the "fourth estate", the power behind the media and the information they might provide to the public. (180 ), (179), (178), (177), (176), (175), (174), (173), (172), and (171). Four of these countries are top tourist destinations, China, Vietnam, Laos, and Cuba (by the way all of them communist countries) but most visitors are not aware or they don't care about the violation of freedom of opinion and press freedom in those countries.
Gainers and Losers (96) climbed 30 places in the ranking, (141) rose 24, Ukraine (107) gained 22 places, (6) gained 10, (7) gained 13, ( 29) went up 11 places, (31) gained 12, and (80) climbed 13 ranks. Two countries ranking decreased 34 places, for stepping up pressure on the remaining independent media, and for forced self-censorship on politics and religion.
was downgraded 10 ranks because under former PM Stephen Harper reporters were forbidden from asking the prime minister unscheduled questions. lost 29, for the country's new media law basically transformed public media into State media. # Flag Country Underlying situation score 2016 Abuse score 2016 Overall Score 2016 Rank 2015 Score 2015 Progression Rank Rank +/- 1 83,92 74,24 83,92 180 84,86 0 = * Organisation of Eastern Caribbean States Source: More about Press Freedom: Related Categories: Compare with Rib's 2005 Press Freedom Index.
Compare with Rib's 20011/12 Press Freedom Index. Corruption Perceptions Index 2016. Countries by standards of the UN Human Development Index. 2011-2012, list of countries with a variety of indicators of their financial stability or instability. A list of states of the first, second and the third world, with an explanation of the terms.
Comparative study of post-communist nations in transit to democracy. External Links: Official website of the non-profit organization. Freedom House annual report on freedom of the press. OAS on Information and Democracy.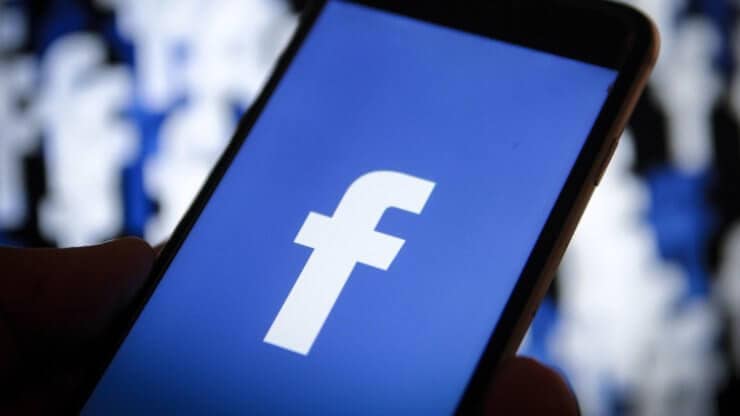 The government's crackdown on NGO's this month has initiated claims that President Mahinda Rajapakse is paranoid he will be overthrown, and is quieting critics to strengthen his control and power. The defense ministry has banned NGO's from disseminating press releases and holding awareness campaigns, press conferences, workshops and training for journalists. They claimed the ban was necessary in order to stop NGO's from functioning "beyond their mandate." The minister said the administration is worried that NGO's will fuel criticism of Rajapakse and his family.
"The government panicked when they heard that was trying to educate voters about their rights," the minister said. However, NGO workers claim that the ban was cracking down on dissent right before the presidential elections. They say it is unconstitutional and violates basic rights of free speech in Sri Lanka. Civil rights groups have long highlighted problems for the media in Sri Lanka, where most journalists have to practice self-censorship due to the killings of media workers and journalists in recent years.
Activists and civil rights groups have burned notices issued by the government that demand NGO's to not engage in activities that are "outside the groups' mandate." Almost 1,500 NGOs have gotten notices from the government. Protesters chanted and carried banners during a rally that took place in the capital city of Colombo to protest against the government's crackdown on free speech in Sri Lanka.
Paikiasothy Saravanamuttu, executive director of the Center for Policy Alternatives said that the government's ban violates the rule of law and the basic principles of a democracy. He said it is an attempt to hush alternative public opinions of citizens. The United States government has voiced worry over the crackdown on in Sri Lanka. State Department spokesperson Jen Psaki urges the government of Sri Lanka to, "…allow civil society organizations and NGO's, which play a vital role in supporting Sri Lanka's democratic values, to operate freely." – Colleen Moore Sources: Global Post, , , Photo: Kuwait Times Tags: , , , ,
Content Moderation And Free Speech
Best date sri lanka freedom of speech
Rating: 9,4/10

917

reviews