Easily the best song on 21st Century Breakdown, and better than many of Green Day's other songs. Shows that they can still be a force to be reckoned with.+5. Best song since boulevard of broken dreams+1. Amazing music and songnew. VoteE. 2 21st Century Breakdown. This is that song that sums up the whole album even though it is the second track of the album This song is WAY better than 21 Guns. 21 Guns is just another ballad that got popular because it was a SINGLE.+2. A fire burns today, of blasphemy and genocide, the silence of decay, will infiltrate the faith fanatics.+1. I feel that the top 3 on this list are all great songs, and they all deserve to be where they are, but this is the best of them.new. V 5 Comments VoteE. 4 Horseshoes and Handgrenades.
In honor of Valentine's Day, Billboard staffers were tasked with choosing their favorite love song from this century: chart-conquering smashes, underground classics and personal favorites alike. These are the songs we'd expect to hold up alongside anything by Smokey Robinson or Celine Dion at weddings and pity parties for decades to come -- and at the very least, the ones we'll be spending our most emotional moments slow-dancing and sobbing to.
Frank Ocean, "White Ferrari" (2016) Tatiana Cirisano: "How much of my life has happened inside of a car?" Frank Ocean asks in the to his 2016 Boys Don't Cry magazine, unveiled concurrently with his Blonde album.
We might have predicted that one of many standout tracks would be love ode "White Ferrari," and that the answer to the question posed would be, well, everything. Through this plush, lilting, four-minute melody, Ocean describes a precious drive watching "the clouds float" with someone he loves, where the open road finds their minds wandering to alternate dimensions and the afterlife.
Sure, it's not a gooey, flowers-and-chocolate Love Song, though its -- straight from four of the OG masters of grand romantic gesture -- helps make it feel like one. But the song's lack of in-your-face passion is exactly the point: the type of love Ocean describes is one so pure and obviously permanent it warrants no recognition. "I didn't care to state the plain," Ocean muses as he drops off his companion with an air of finality, "we're both so... familiar." Still, something does feel unsaid: "You left when I forgot to speak," Ocean admits, conceding only once he's alone again that "I care for you still and I will, forever/ That was my part of the deal" as the track's drifting keys slip into place, seeming to signify a sudden clarity.
Love is damn complicated, Ocean imparts, but it all boils down to a feeling that's eternal and surprisingly simple. Tearing up yet? Me too. Brandi Carlile, "The Story" (2007) Patrick Crowley: Maybe you've ran with the bulls in Spain. Or perhaps you took a deep dive into the Great Barrier Reef? Sorry, Carol!
It doesn't matter. Unless you have a soulmate to share your life's stories, there's really no point in living -- well, according to Brandi Carlile's sentimental breakout hit, anyway.
With a throaty vocal reminiscent of Janis, Carlile delivers a raw thesis on companionship -- and depending on your relationship status, this folk ballad will either fill your heart with that stupid, fluttery feeling or completely destroy your will to live.
Listen with caution, lone wolves. Usher & Alicia Keys, "My Boo" (2004) Carl Lamarre: "My Boo" is the quintessential love song dedicated to the girl you've dreamed about since Pre-K. You've watched her blossom from a dorky straight A student into a firecracker that sets the room ablaze upon entrance.
She was your first date and the last kiss that your lips never forget about. She was possibly even your first heartbreak. But after years of dating other women and testing the waters, you stumble upon her, and then realize, your heart still flutters like it did way back in grade school. She knows it, too. Some things are inescapable and when it comes to love, nothing can ever top those memories with your true boo.
The Blow, "Parentheses" (2007) Jason Lipshutz: Idiosyncratic and proudly twee, "Parentheses" has survived the '00s indie-rock boom as one of the more personally affecting singles of that era, with all credit going to Khaela Maricich for the heartfelt imagery shining through the synth bloops and drum pats. "If something in the deli aisle makes you cry/ Of course I'll put my arm around you and I'll walk you outside," she confides, grounding the perspective in an easy sense of support.
Having someone help you when you break down in a grocery store for no reason isn't the most traditionally romantic scene, but love is often more reassuring than flashy.
The Blow's appeal has always rested in Maricich's lyrical insights more than its production, and "Parentheses" remains unique in her catalog for its simple intimacy: "When you're holding me, we make a pair of parentheses," she sings. "There's plenty of space to encase whatever weird way my mind goes/ I know I'll be safe in these arms." Avril Lavigne, "I'm With You" (2002) Chris Payne: Before we talk love songs, one thing I love about this song is that it caps off one of the greatest three-track sweeps of the 21st century, just after "Complicated" and "Sk8er Boi" on Avril's debut album Let Go.
The lovesick longing our hero flirts with in those previous tracks punches you straight in the gut on "I'm With You," a ballad that could have easily been sung by anyone from Kelly Clarkson to Bon Jovi, but takes on a scorching urgency when tied to a then-18-year old "standing on the bridge, waiting in the dark" Avril. I was 14 when this became a top 5 hit, so for me this was more of a standing in the mall-type song, when literally any interaction with a crush was worthy of the teary-eyed cello flourishes on this song; which, speaking of adolescent emotions, were performed by the who played strings across all of Jimmy Eat World's Clarity.
Excuse me everyone, I'm just getting a little emotional here. NxWorries, "Wngs" (2016) Ross Scarano: Love decades down the line is, from a pop perspective, not quite the right romance to flaunt.
Maybe it's because we get shaky about old bodies bumping and grinding, but love songs tend to favor the rush and myopia of something fresh. "Wngs," from Anderson .Paak and producer Knxledge's beautifully vulgar Yes Lawd, joins the ranks of rare gems like Ashford & Simpson's as a grown'n'sexy ode to invigorating a well worn relationship.
Over a bass line that walks you around the room and electric piano straight out of a velvet painting, the opening lines set the scene: "Baby, get your shit together, we hittin the town/It's been a long time since we drank all night and I wanna see that ass move around." The sense of familiarity is baked into the request—you don't call somebody baby right before telling them to gather their shit without a real solid foundation to stand on.
Assuming you're looking to settle down with somebody you can be rude with, the song's already got you in aspirational territory that .Paak enriches further with another detail: "Go get the liquor, leave the kids at your sister's." You see the cluttered house, the sometimes fights, and the tired and drooping faces of parents forced to conjure time out of thin air just to drink and canoodle like they used to.
And then .Paak goes in for the kill: "I want you, you still a nasty girl/If I don't tell you, somebody else will." That's gotta be the slickest shit ever: If I don't tell you, somebody else will. Mind you, he's saying that to his partner of what sounds like a decade-plus, and he still feels like if he doesn't tell them some other square in this basement lounge is gonna beat him to it.
If that's not love, I don't know what is. Mariah Carey, "We Belong Together" (2005) Andrew Unterberger: More a heartbreak song than a love song?
Maybe, but it's hard to imagine any expression of love more overpowering than this; a do-or-die ballad of middlest-of-the-night urgency, performed by the Michael Jordan of vocal melisma. You don't need to have all-world pipes to sell a great love song, but it helps, especially if the aim of the song is to sell the life-or-death nature of its plea for reconciliation: When Mariah octaves up for the climactic " WHEN!
YOU! LEFT! I! LOST! A! PART! OF! ME!," it feels like you should grab a clipboard and start filling out a medical report for her.
We listen to breakup songs because we feel like we've all been there, but in this case, Mimi offers a firm "honey, no" stiff-arm to any such presumptions. And we're totally fine taking her word for it -- particularly once she gets to the truly terrifying tell-don't-show portion of the lyric: "The pain reflected in this song ain't even half of what I'm feeling aside." Gulp. But of course, you don't spend on the Billboard Hot 100 solely by scaring the bejeezus out of your lovelorn Lambily with your superheroic feats of emotion -- you've got to allow a way in for the mere mortals.
MC does that on "Belong" with its masterful second verse, in which she makes the mistake of turning to the radio as a cure for her insomnia, and ends up having forgotten '80s R&B gems from Bobby Womack and The Deele merely reinforce her wallowing. It's most relatable because it understands that no matter whether love songs are definitively cruel (like ) or kind (like ), their primary effect is still just to amplify what you're already feeling.
And that's "We Belong Together": the sound of love cranked to 11, as related by the one singer-songwriter powerful enough to translate it for pop radio. Ed Sheeran, "Thinking Out Loud" (2014) Taylor Weatherby: Three albums into his career, Ed Sheeran has practically proven himself as a master of the 21st century love song, whether it be swoon-worthy or heartbreakingly tragic. And while some -- frankly, even Sheeran himself -- may argue that "Perfect" is his quintessential love song, I would argue that you simply can't top the magic of "Thinking Out Loud." Sheeran combines his creatively adorable lyricism ("When your legs don't work like they used to before/ And I can't sweep you off of your feet") with a romantic slow-building piano beat, which is impactful in itself.
Then throw in his impassioned vocal breaks as he belts out the chorus leading into the song's titular line, and forget it -- he's won over even the biggest of Valentine's Day curmudgeons. Is it a little bit clichéd? Of course! But there's a reason "Thinking Out Loud" is so widely known and adored: It makes you feel the kind of love that must have inspired Sheeran to write the song, and it's not always easy to evoke that kind of emotion in under five minutes.
If you're still not convinced, ask any ten couples who got married in 2014 (or since) what their first dance song was, and let us know if at least one of 'em didn't place their heads on each others' hearts to this slow jam.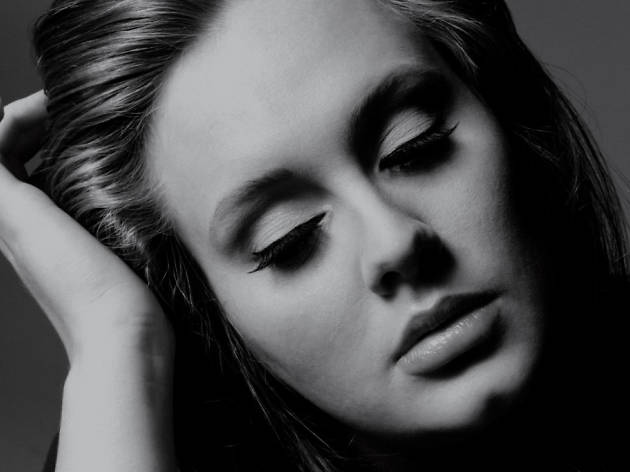 best dating 21st century song - Rolling Stone Rolls Out Top 100 Songs of 21st Century


1 21 Guns Anyone who thinks this song is overrated should actually think about what they just said. This song is ridiculously good, has some of Billie's best vocal work. It's my favourite song on the album but if 21st Century Breakdown or East Jesus Nowhere is top spot that's fine by me. This song is easily top 3 A masterpiece. Easily the best song on 21st Century Breakdown, and better than many of Green Day's other songs.
Shows that they can still be a force to be reckoned with. Best song since boulevard of broken dreams Amazing music and song 2 21st Century Breakdown This is that song that sums up the whole album even though it is the second track of the album.
Kind of like Jesus of Suburbia. Both are awesome songs. This is by far my favorite song on this album. The lyrics are awesome; I don't understand why this isn't at least in the top three. - treyanthonyyeah Love the song, it's my favorite song This and East Jesus Nowhere are the only songs on the album I genuinely love.
3 East Jesus Nowhere The adrenaline in this song is addictive. This song is definitively the best song on this album. This song is WAY better than "21 Guns". "21 Guns" is just another ballad that got popular because it was a SINGLE. A fire burns today, of blasphemy and genocide, the silence of decay, will infiltrate the faith fanatics.
I feel that the top 3 on this list are all great songs, and they all deserve to be where they are, but this is the best of them. 4 Horseshoes and Handgrenades The military march type of sound at the beginning is awesome. Not my favorite on the album but is definitely up there. I'm in love with this album... Horseshoes and handgrenades is my one of my favorite..
But they rarely plat it... I wish they would ever come to india.. Though it is inspired from 'main offender -the hives' but its awesome. This should be number one, so it swares, still a masterpiece 5 American Eulogy: Mass Hysteria / Modern World This is most definitely not my favorite.
But it is very catchy at moments and fits 3 songs into a good length. They brought back they tune of Song of the Century which was cool. Man I gave it a review not an opinion Amazing, Jesus of Suburbia-like transitions and was a very daring idea. Mike Dirnt on modern world is by far his greatest singing on any track and this song just makes you want to riot Best song on the album!
Mike's voice is just so amazing! HYSTERIA 6 Know Your Enemy This is an awesome lyrical song off of this album...1. Know Your Enemy 2. East Jesus Nowhere 3. Horseshoes and Handgrenades 4. The Static Age 5. 21st Century Breakdown...my top 5 off of this album.
This is clearly the best song on the whole album. 21st century Breakdown for the win This song is so heart pumping. It is completely amazing! This should be #3 8 Restless Heart Syndrome The only song on the album, along with 21 Guns, I'd really like to call a masterpiece. Much better than most of the other songs.
- BeeBlue Underrated and great. It gets me every time when he says "Know your enemy" and the whole song becomes an enraged meltdown. This is a truly amazing song. - DarthPhasey Beautiful, bittersweet and powerful. One of their all time best Much better than Know Your Enemy (why so high?
) 9 Murder City Really sounds like an old school Green Day punkish kind of song. Billie Joe has also said this was his favorite on the album because the album was nothing like their previous work because of huge amounts of piano of this album.
This song goes back to the basic rocking Green Day songs and is the strongest most memorable song here I like this song with before the lobotomy I love the whole album 10 Last Night on Earth This song is so good! I requested it at my prom but they didn't play it :( This is so good.
(I'm listening to it as I write) It's a beautiful homage to the beatles. An amazing song to break up the intensity of the album up until this point. Incredibly beautiful My favourite from 21CB. It even trumps my old favourite (now second favourite), American Eulogy.
The Contenders 11 Before the Lobotomy One of the best songs of the past 10 years It scares me that this song wasnt in the top 5. By far my favorite song on this album. Lyrics with a deep meaning that can make you rethink your life. Shame on the people who don't like this somg. I love every song on this album but 21 guns is far from the best. I like this one By far the best song off this album.
if you haven't listened to all of it you haven't lived 13 Viva la Gloria? (Little Girl) Great song better then the other viva la gloria The most underrated from the album, haunting vocals, amazing guitar work and a piano riff that sounds like something from an old fashion horror movie. - Tristan1975R5 This song is a masterpiece. Super underrated and way better than the other Viva La Gloria. The way it is played almost makes it a little intimidating.
Why the hell is this so low? Seriously, this is one of Green Day's best ever in my opinion. definitely one of the best on this album 14 Peacemaker Love the Spanish vibes this song gives me. It's definitely different for Green Day and I love that they take chances like these. If only they'd just play it live. Why is this song way down here? This song has an incredible guitar rifd and the whole song is incredible! This song is too underrated and it should get so much more recognition This should is #5 15 Last of the American Girls Why is this so low?
I figure at least top 5 with this song! This should definitely be in the top 5. I love the guitar in the corus in this song. It sounds so familiar, but I can't put my finger on it. This is an underrated song in my opinion Must be top 5 Okay, I know its not the best song off the album. That's 21st Century Breakdown for me. (Actually, that's only because of the ending.
21 Guns up there with Viva la Gloria, East Jesus Nowhere, Static Age, etc.) But I gave Last of the American Girls my vote because A) single.
All their singles are good. B) it's pretty much Know Your Enemy with good lyrics. C) I've been listening to this song on repeat for the last couple of weeks. In a Last of the American Girls phase at the moment. is that even a thing? I dunno 16 See the Light One of the most underrated songs of the album. It's just incredible! Great guitar, drums, and the piano riff at the end gives me goosebumps. I really don't understand how such a brilliant song has been voted way down here...
Definitely better than Christian's inferno, last of the aAmerican girls and last night on earth in my opinion!
M.I.A performs at Day 1 of Bestival at Robin Hill Country Park in Newport, Isle of Wight in September 2013. Caitlin Mogridge/Getty Images This list is part of Turning the Tables, an ongoing project from NPR Music dedicated to recasting the popular music canon in more inclusive — and accurate — ways.
This year, our list, selected by a panel of more than 70 women and non-binary writers, tackles history in the making, celebrating artists whose work is changing this century's sense of what popular music can be. The songs are by artists whose major musical contributions came on or after Jan. 1, 2000, and have shifted attitudes, defied categories and pushed sound in new directions since then. YouTube Few contemporary artists can captivate a flock as far-flung as Adele, but there was a time before the mononym became the monolith of pop.
Before "Hello" or "Someone Like You," "Rolling in the Deep," the leadoff track of 2011's 21, solidified the Brit's status, ultimately spending seven weeks at No.
1 on the Billboard Hot 100. Despite its ubiquity, the smoldering sendoff got prominent play on Triple A and Adult Contemporary formats alike, ensuring that Adele would come to occupy the CD slots of cars across the country forevermore.
—Lyndsey McKenna • More: YouTube Beyoncé's two great obsessions — love and power — combine on her personal-is-political masterpiece, 2016's Lemonade. Like the album itself, "Formation" is a defiant celebration of black womanhood and the singer's Southern heritage.
Though it finds her croon flawless, the song shines when she shifts to a raspy rap and deploys a series of lethal one-liners, culminating in a masterful parting shot: "You know you that bitch when you cause all this conversation." It's a brilliant single, but Bey transcended the sonic realm with her self-titled album in 2013, and every track she's recorded since is inseparable from the imagery rolled out to accompany it.
In this case, that meant a music video dense with references to Hurricane Katrina, racist policing and the resilience of black communities, followed a day later by dancers in Black Panther berets flanking Beyoncé at a Super Bowl performance. Released early in a year when overt racism and misogyny bum-rushed American politics, "Formation" remains the radical apex of a sui generis career. —Judy Berman • More: YouTube Claire Boucher's third album as Grimes was like a Big Bang at the foundations of pop — fuel for the fire that has continued burning down the borders between the mainstream and underground, between genres in general.
Visions fused traditional pop and new jack swing structures with the pointedly nontraditional forms of IDM, noise and punk. The voraciously curious spirit of post-punk was alive in Grimes as a pop language. She took the independence and oddity of bedroom pop and rendered it big screen. That "Oblivion," her signature song, was about street harassment only foreshadowed a new era in which conversations about such topics are normalized.
Grimes wrote it about being assaulted: "I took one of the most shattering experiences of my life," she said, "and turned it into something I can build a career on and that allows me to travel the world." With the resilient ambience of this powerful pop song, Grimes exploded possibilities for herself, and us. —Jenn Pelly • More: YouTube It's hard to imagine a more striking opening gambit than this miniature epic, the first song on Florence + the Machine's debut album, Lungs.
Remixing the baroque concept of Joanna Newsom and echoic aesthetic of Neko Case with older influences — 1960s girl groups, the heavy drama of Grace Slick, the sheer ambition of Zeppelin — the young U.K. band barreled onto the scene like the happiness Florence Welch sings about, which hits her "like a train on a track." That train gives way to the wilder imagery of horses bearing self-shattering news of recovery — "Here they come." Order likewise gives way to jubilation as musical elements that enter in sequence like train cars (harp, stomps, claps, drums, voices) gradually pile up.
Into a tradition of women's pop music often defined by longing and pain, the group delivered an unexpected and raucous encounter with joy. —Emily Lordi • More: YouTube One of Mitski's rawest, most viscerally painful songs, "Your Best American Girl" is about striving hopelessly to be what someone else wants.
It begins tenderly, with mention of finger kisses and spooning, but as her desire magnifies it becomes horrifying, swallowing the song in its brutality. "But, big spoon, you have so much to do / And I have nothing ahead of me," she sings, illuminating a longing that sands its victims down to nothing.
Fuzzy guitars augment Mitski's audible desperation — "You're the one / You're all I ever wanted" — and in the song's devastating conclusion, she admits defeat: "I guess I couldn't help trying to be your best American girl." —Cat Zhang • More: YouTube Nicki Lewinsky.
Nicki The Boss. Nicki The Ninja. The Harajuku Barbie. The Female Weezy. Roman Zolanski. Chun-Li. Onika Maraj, best known to the masses as Nicki Minaj, has been one of rap's greatest chameleons. She has redefined what a successful female rapper is capable of. And although she's fully established herself in the canon of hip-hop crossover stars, it's almost funny to recall that it was less than 10 years ago that she was busting down music industry expectations.
Coming off the success of her debut album, Pink Friday, no one expected a deep cut mixing pop, EDM and rap to eclipse the initial release. But this bonus track became a sleeper hit and Nicki's sonic catapult to international stardom. "Super Bass" was co-written by Ester Dean, Roahn Hylton and Kane Beatz (the song's producer) to sugarcoat Nicki's signature raunch just enough to appeal to the radio and beyond.
The message is playful enough that it can be censored down to a PG level and the hook makes use of catchy, cute onomatopoeia so virtually anyone, regardless of age or native language, can sing along.
But as much as "Super Bass" gives a wink to the pop world, Nicki didn't sacrifice her punchlines and similes in the process.
Rhyming double and triple time — often in the same verse — she proved candy-coated hip-hop can still deliver rap prowess. —Sidney Madden • More: YouTube Hurray For The Riff Raff frontwoman Alynda Segarra spent much of her youth hopping trains in search of America.
The band's sixth album, The Navigator, follows the story of a similar young girl, Navita, as she does the same. "Be something!" goes the rallying cry of the American by-your-bootstraps dream, of "Pa'lante," Segarra's ode to the working class Puerto Rican community she grew up with in the Bronx. "Colonized and hypnotized / Be something," she sings in her piercing, wavering alto over a slightly out-of-tune piano — "Sterilized, dehumanized / Be something." After an interlude drawn from Pedro Pietri's poem "Puerto Rican Obituary," first read in 1969, the same year the Young Lords of New York City adopted "pa'lante" as their motto, Segarra's "be something" resolves into that familiar phrase pointing forward.
She urges pa'lante the same "millions of dead Puerto Ricans" that Pietri did: Juan, Miguel, Milagros and Manuel. Segarra adds to that list Julia de Burgos and Sylvia Rivera, and now, the estimated 4,645 dead after 2017's Hurricane Maria, whose homes continue to collapse in their absence and whose ghosts inhabit the music video in New York and on the island like silent flags.
A call to keep moving with unwavering memory because we must, "Pa'lante" is Hurray For the Riff Raff's strongest anthem of resistance to date.
—Stefanie Fernández • More: YouTube When Lana Del Rey released what would eventually become her breakthrough single, old-guard rock critics weren't quite certain how to receive her. Like so many starlets before, she'd journeyed west to reinvent herself — a new name, a new sound, a different, more glamorous look.
Because her aesthetic was so plainly cultivated, she became an unlikely lightning rod for whatever authenticity panic was then seizing the culture. For a while, the extra-musical narratives about Del Rey — that she was too passive, too vapid, too scripted — subsumed any talk about "Video Games" itself. Yet the song is rich and transfixing, a devotional in the old-fashioned sense: Del Rey is pledging undying allegiance to the man she loves, regardless of whether or not he appreciates or even returns her feelings (one gets the sense, hearing the deep longing in her voice, that he doesn't).
It's one of most immediate and evocative depictions of doomed love I can think of — the sound of being young and sad and in the grips of senseless passion. —Amanda Petrusich • More: YouTube Solange's magnificent "Cranes in the Sky" moves with such quiet, easy grace that for so long, I thought it was about birds. But in an interview with her sister Beyoncé, Solange explained that the song was actually about an all-too-ordinary image that had struck her years before while gazing out a window: construction cranes disrupting her view.
"They were so heavy and such an eyesore," Solange explained, "and not what I identified with peace and refuge. I remember thinking of it as an analogy of my transition — this idea of building up, up, up that was going on in our country at the time, all of this excessive building, and not really dealing with what was in front of us." "Cranes in the Sky" is a serene soundtrack to that fearless journey inward, to pulling problems up from the root, and to that first blessed glimpse of clear blue sky after the storm.
—Lindsay Zoladz • More: YouTube When "Tightrope" came out, people didn't tell you to listen to it: They demanded you watch it. And they were right. Heard alone, the song is deceptively upbeat: It's funky, it's old school, it's a bop.
And Monáe is so charismatic that you almost — almost — don't notice how weird her music is. But pair the slightly surreal lyrics with James Brown-style, tuxedo-clad dancing through an asylum, and you're there. You've entered a part-dystopian, part-Afrofuturist, part-Motown alternate reality. "Tightrope" brought Monáe from relative obscurity into the spotlight, but it certainly didn't make her mainstream. She's remained committed to self-defining what it looks and sounds like to be a queer black woman.
The iconic black-and-white suit that marked her "Tightrope" days was one iteration. These days, when she rocks ruffled pink vagina pants in a video, it feels like the natural progression of a space she's been carving out for herself — and her fans — for years. —Leah Donnella • More: YouTube Note: This entry contains explicit language.
Pop has always used sex as a vehicle, but nobody knows how to hot-wire that energy like Peaches. The Canadian artist released The Teaches of Peaches in 2000, and it opened with what would become her signature anthem and electroclash's calling card. Over sparse, farting bass and jubilant hi-hats, Peaches doesn't just tell us what feels good to her — "suckin' on my titties like you wanted me" — she demands sexual release with a cool stare, while also advocating for education and contraception.
Her vocal was recorded live, and the song's brilliance owes much to the way she delivers explicit lyrics with punk insouciance — an attitude that continues to inspire conversations around gender and sexual expression.
Early critical reception often cast Peaches' frank sensuality as "smutty," a reductive move that feels prudish at best. However, 20th century morals could never hold Peaches or "F*** the Pain Away" back; they're both of this new millennium, and still as potent as ever.
—Ruth Saxelby • More: YouTube Brandi Carlile's crossover from Americana's outsider darling into wider consciousness came courtesy of a Grey's Anatomy placement for her anthemic "The Story." The righteously direct song starts sweetly and quietly enough, but rachets up the country-rock drama with each verse, Carlile's voice sprawling, drawling and cracking. Toggling from grit to grace, she belts, "All these lines across my face / Tell you the story of who I am," like a call to witness her survival.
—Jessica Hopper • More: YouTube With a few simple, arpeggiated piano chords, went from a teen prodigy whose promising career was being fumbled by the recording industry to a powerful voice capable of dominating radio charts around the world.
What a way to make a debut: With a progression sampled from James Brown's "It's a Man's Man's Man's World," on an album that also included a Prince-approved cover of "How Come U Don't Call Me Anymore," Keys established herself as a well-schooled, deeply feeling artist whose roots were firmly planted in the American soul, funk and R&B tradition but whose style was distinctly her own.
—Andrea Swensson (The Current) • More: YouTube Sharon Jones was never one to shy away from the toughest lessons love can teach, and her discography provides a potent syllabus for women scorned and left to stitch up their own broken hearts. "100 Days, 100 Nights," the title track of her third album, is a wise and wild-eyed groove that begs the listener to learn from what she's weathered.
Jones moonlit as a wedding singer for years before she built a devoted following with the Brooklyn-based Dap-Kings on the strength of her voice and the outfit's reverent soul, and "100 Days, 100 Nights" is a sly distillation of what she did best with her favorite players. It encourages the listener to dance while she explains just how long it takes to figure out if a man is worth loving or leaving. When the hard truth hits that a former flame turned out to be the latter, you hear her say it — but you really hear her hard-lived heartache in every high note, belting hard and strong in case you need a reminder that you can be both.
—Hilary Hughes • More: YouTube Dismissing materialist luxe and bloody drama, Lorde's debut single was interpreted by some as a closed-minded critique of hip-hop. Really, it's more like a love letter to the form. "Royals" is a classic origin story detailing its 16-year-old writer's scrappy social scene that reveals her to be no less impervious to beauty and power than her assumed targets. She uses her low-slung suburban gospel to transform a defiantly simple beat — a huge flex amid 2012's maximalist pop scaffolding — and betrays her fascination with opulence with vocal harmonies that glitter like sunbeams glinting off a twirling diamond.
Never mind riches: Her rags-to-rule declaration felt like the first anthem for her messianically purposeful Gen Z. While "Royals" topped charts globally, it ultimately didn't turn Lorde into a commercial pop behemoth but rather set her up for precisely the "different kind of buzz" she sang about: namely the intimate, aesthete's favorite, Melodrama.
—Laura Snapes • More: YouTube It's always a good thing when a band challenges musical categorizations and visual expectations and wins. This single introduced the world to singer and guitarist Brittany Howard, who, perhaps unwittingly, defied popular culture's expectations by simply refusing to be categorized by her gender and ethnicity.
Despite her ability to quickly transition from a sultry croon à la Janis Joplin to a bellowing, often disembodied howl, it's the lyrical wisdom that masks Howard's young age and makes this song special. "Hold On" is not just a mantra offering the encouragement needed to get through life's rough patches; it's a timeless song that wouldn't work without Howard's ability to interweave a myriad of emotions with raw honesty. —Laina Dawes • More: YouTube Producer Mark Ronson said it took Amy Winehouse to write the lyrics and melody of "Back to Black." From start to finish, the lyrics are a master class in concision.
The thesis, "I died a hundred times / You go back to her and I go back to black," perfectly describes the point during a breakup when there are no more moments to overanalyze and all that's left is the fact of the hurt. Ronson's chord progression is simple; Winehouse's melody spends much of its time on just a few notes.
I hope Frank Ocean will forgive me for borrowing a line about his favorite Prince song, "When You Were Mine": "It's a simple song with a simple melody that makes you wish you thought of it first, even though you never would have." I feel this way about "Back to Black." But of course, nothing about listening to Amy Winehouse (or Prince, for that matter) is simple. This is the title track of the album that changed her life. —Jenny Gathright • More: YouTube As thrilling of a musical production as it is, "Single Ladies" wouldn't be cemented in pop culture history today if it weren't for the music video.
In the 2008 clip, and two backup dancers twist, sashay and strike power moves around a white room for a total of three intense and influential minutes. The impact was immediate, inspiring many to imitate the video and upload their versions to YouTube. Bey ultimately credited the inspiration of the choreography to a mix of a black, Southern style of dance called J-Setting and a vanilla yet viral routine choreographed by Bob Fosse decades ago.
The visuals, though, wouldn't have been made possible without the song itself: fierce, flirtatious, assertive and uplifting all at once, "Single Ladies" was the roll call women in search of a barometer of self worth had been wanting, and in some cases needing, to hear. It was Beyoncé demanding excellence and devotion on every woman's behalf. —Kiana Fitzgerald • More: YouTube Slathered in olive oil, wearing a white tank top with her nipples covered by duct tape hearts: That's how Karen O stepped onstage at New York City's Mercury Lounge for Yeah Yeah Yeahs' first public gig.
It was September 2000, and the band were opening for the White Stripes. This was three years before Yeah Yeah Yeahs would drop the debut album, Fever to Tell, that would feature "Maps," and the night I imagine many people first learned they wanted to be Karen O.
She took the existing frontwoman rulebook, drenched it in punk guts and sweat and wrung it out to die. This is not feminist critique through the rearview mirror; this was by design. Of being in an "all-dudes rock world," O has said: "I had to scream and break things to make people listen to me, but they did." Upon its release, "Maps" was not the stuff of 2003 mainstream radio. But in the then-brand-new era of online music discovery where fans were first becoming tastemakers (and thanks in large part to a much-seen music video featuring Karen O's real tears), it wasn't long before popular radio was listening to Yeah Yeah Yeahs too.
Some critics say the success of "Maps" served as the, well, roadmap for many of the smash indie-pop crossover hits of the early aughts. Karen O says she just wanted to "f*** s*** up." Either way, we can safely say, job done.
—Talia Schlanger (World Cafe) • More: YouTube This runaway hit was hardly 's first song about the dual consciousness and dissonance of being a refugee seeking to make sense in a hostile foreign culture, but it proved the most salient. Its immortal chorus, a gloriously acerbic flip on Wreckx-N-Effect's "Rumpshaker," posited that nothing's more thuggish than Western capitalist expansion, and her languorous vocal operated as both narrator and indicter, as she sang, heavy-lidded and purposely pitchy, about her own survivalist swagger.
Written around the time she said the U.S. was giving her visa issues in 2006 but stamped with a years-long shelf life, ironically "Paper Planes" proffered her biggest platform yet: a spot on the 2009 Grammys where she performed with Jay-Z and T.I., nine months pregnant, proving that the immigrant hustle never ceases.
It brought her music to the very mass American audience she was critiquing, a central tension within M.I.A.'s oeuvre that has kept her music so vital. She understood that colonization was the antagonist, capitalism was the vessel, and that she could subvert them both to get her point across. "Paper Planes" made M.I.A. famous, but more significantly, it solidified her as a biting analyst willing to use her pop stardom to expose the flaws in the very system of pop stardom itself — an uncomfortable outsider and iconoclast whose incongruities are as fascinating as her brilliant music.
—Julianne Escobedo Shepherd • More:
The Best of Chopin
Best dating 21st century song
Rating: 8,9/10

1964

reviews