Young widows and widowers - our online dating site can help you to find relationships about what you dreamed register and start looking for your love right now. I am a little over 2 months past my husbands death and recently joined a dating site being a young widower is quite rare and hard to find someone in a similar . Home blog dating does the same dating advice apply to widowers we met on a dating site and he said he had two relatively young children, and i'm . For many widowers and widows, dating after a loss requires support and the empathetic company of people who understand the situatio .
You've experienced the devastating loss of a spouse or partner and now you're ready to put your heart out there again. Now, what? There isn't a manual for how to venture back into the dating pool. Do you seek out a potential partner who has also suffered a loss? Is it okay to talk about your loss in a new relationship? Be part of the Young, Widowed & Dating community—whether you're contemplating re-entry or have found a new, loving relationship.
We're in this together, exploring what it means to be Restarting Your Heart After Death Do Us Part.
best dating a young widowers - Dating as a widow is hard. As a young widow, it's even harder.


Riflescopes and other hunting optics come in many different versions and variants. It is our goal to be a trusted source to help you find the best optics for your hunting, shooting and tactical needs.
We are not only looking at the different types of rifle scopes but also on other optics you might needs for your hunting and shooting trips. These includes spotting scopes, binoculars as well as tools that help you install and adjust your scopes. Browse through our reviews, guides and news. Please leave a comment or contact us if you have any suggestions or want a specific scope or sight to be reviewed.
We appreciate your visit and hope you enjoy our content.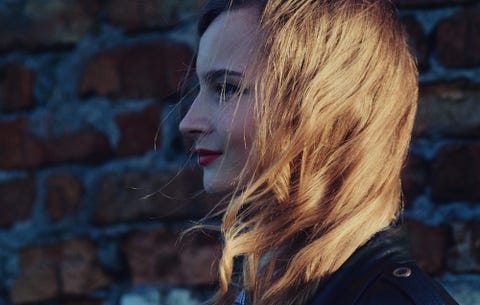 There must be something in the air. I'm getting so many emails from people who are dating a widow/widower and aren't sure what to do. So since many of them popped in here first to find out more, I thought I'd post some "rules" if you will to help you through the process.
1. Start Slow. One person said that a widower lost his wife 2 months ago but seems interested in her now. Yes, that's possible, but remember that grief is a rollercoaster ride and can last quite a while. What's wrong with starting as friends and seeing where it goes from there? What you might see as attraction may just be his way of having some companionship and he may not be ready to move further. 2. "Court," Whatever happened to courting?
Okay, maybe I'm old fashioned but when I get emails that talk about a long-term relationship and getting serious before basic dating has even begun, well I wonder about the person's intentions. Like I said, SLOW DOWN. The widow/widower is going through a rough time and jumping 10 steps ahead isn't going to help either one of you. 3. Don't ask him/her to take pictures down. This is such a popular topic that I have to talk about it.
I received one email recently that it 'bothered' the person that widower had a picture of his late wife in his house. Remember, that we didn't get divorced and we don't hate our late husbands/wives. There's nothing wrong with having a picture or some pictures around the house.
I've always felt that asking someone to remove them is rude and disrespectful, especially if the person has children. I would never take down a picture of me, Jeff and the kids. If I get remarried one day, that pic will be added into our collection, but Jeff was their father and his picture isn't going anywhere.
4. Stop competing with a ghost. One person wrote and said that "every once in a while" he mentions 'her'. So? Maybe being in Italy with you reminded him of something funny that they did together. He has a history with her and it's a good one, but remember She's not coming back and in time those memories will begin to fade a little and be replaced with stories of you.
On the other hand, if you find the widow/widower is constantly talking about their late spouse, then he/she may not be ready to date and you may just want to consider a friendship. My dad died when I was young and my stepfather never told my mom to not talk about him, visit the cemetery or take pictures down. She even talked to him about my dad. He understood the situation and realized that my dad wasn't going to come back into the picture.
5. Be respectful of the children. If children are involved, they may still be grieving and even though their mom/dad has a new boyfriend/girlfriend doesn't mean that the children are going to be so accepting. It's not a competition. It's an adjustment for the children and it needs to be respected. There may be a day that seeing you with their mom/dad might be hard on them and they react.
They might have a bad day because something reminded them so don't take it personally. 6. Realize that things may change -- suddenly. I get some letters where the widow/widower has taken a step back after being in a relationship for a period of time. I know that's difficult for you, but perhaps it moved too fast for him/her and they need to regroup. Perhaps it was too soon and the person just isn't ready yet after all. Sometimes it's hard whether or not you're ready to date again until you're in a relationship so they might realize it afterward.
7. Look for warning signs. If your boyfriend/girlfriend has suddenly become withdrawn, sad, reclusive, angry, etc., the grief monster (as I used to call it) might have made a return visit in a much harsher way. Try talking to him/her about it and if you can't, see if there is a close friend of him/her you can talk to about it. I'm sure I'm going to be adding to this list as I go on, but this is a start.
Maybe it will help those who write me to sort out some issues. Remember, that being a widow/widower is much different than being divorced and comes with a host of different problems. If you're here trying to learn, I applaud you for taking the initiative. Until next time, Lisa Anonymous Thanks for the advice. I would add. (1) Do not expect too much attention on the first date. And to allow him to talk about his wife and grief.
I think that Black men have a more difficult time and research has shown they die quicker after experiencing the death of a spouse. I think offering prayer and actually praying for strength together also helps with black men.
Again thanks for this site... Anonymous I am a widower of now 21 months. This article is so close to how I and my 2 kids feel right now. I began dating about a year after her death. The "Grief Monster" came up on me over the holidays. I was beginning to wonder how all of a sudden it was like the roller coaster was going down hill.
I was able to email this link to my girlfriend. I couldn't put to words how I felt, until I read this article. Thanks for this site. Ricky Thank you for this great advice. Im divorced and starting a friendship with a widow of 3 years with 2 young girls. I was at a bit of a loss of how to approach it all. Ive know her for years but not as a close friend.
Im hoping that something may develop in the future. The advice here is a treasure, and I will certainly follow it. Thank you Ricky Anonymous I've been dating a widow for 9 months. She's been gone about 2years. He's been great, a little lacking in the intimate department but I figured he was just taking it slow. Friday he went to see a Medium and his wife came through. She said that I wasn't the one and that he will meet an Italian woman with two grown children and the relationship will fit like a glove.
Now he wants to stop seeing me. How do we get through this. Any advise would help. Anonymous Anonymous: Move on. First I do not believe in mediums but apparently your widower does. Seems cruel to end a relationship over something of this nature. He may be using it as an excuse or he may really believe. I would let it go.
You deserve to be treated better that. I agree with this blog and truly do feel for those who have lost a spouse. But as woman who is/was dating a widower(getting ready to leave the relationship) it has been very painful for me.
I do believe it takes someone with very good self-esteem to be in a relationship w/a widower/widow. For me it's not right and I feel miserable in this relationship as if there are 3 of us there and as Iam his mistress. Obviously there are things happening to make me feel this way, which I won't go into in detail.
I was the first person he has been in a serious relationship with despite the fact he has been widowed over 12 years. I thought because of the length of time he had been widowed he would have worked through the grieving process more, maybe even dated some.
Apparently he is just stuck in grief all these years later. Hishouse is filled with photos and portraits of her/them on every wall and availble space. Yes, there are children but they are 20 and 17 - not small children. Also, I read a blog by a widower (Abel Keough) and he absolutely disagrees about the photographs. He felt that as a person moves on they should start to take them down some of them ifnot all particularly if they are involved in a seroious relationship.
He said what person (the new woman) wants a constant reminder of the deceased spouse. It like slapping a person in the face with it. Mind you, the only exception is if there are minor children even then he suggested if a widow/er was involved in a serious relationship that they start to maybe give more of the photos to the children for keeping them in their rooms and instead of 10-20 photos framed in the living area reduce to 3-4.
This seems reasonable to me. Of course you want to emorialize your deceased spouse but there IS such a thing as overkill and bordering on making shrines. No one is asking you erase your former spouse or not remember them. We understand special dates can bring sorrow, But for one to move on with someone new a widow/er has to be able to start to make the new relationship a priority as well.
I had no problem with the widower I dated visting her grave on Mother's day w/his daughters. Perfectly understandable. I did have a problems with so many photos as to be seen as a virtual shrine and it got so I didn't want to go his house. I could not find a room where her photos was not peering out at me from every space. it was unsettling....
especially after 12 years... I felt uncomfortable in his home - he knew it too - and even a friend of his asked him how I felt about so many photos. So obviously other thought this might be an issue. He knew as I said but didn't respect me or our relationship enough to start making any changes. Inever asked him to take them down but he knew it was akward for me. Also he said he cares for me but cannot say he loves me and cannot say when he will be ready for another marriage.
WE have been dating a few short months. But it's telling to me he already has determined this after all these years he cannot commit. So I think what is the point in continuing on?
I have tried to be understanding, loving, but a relationship is a two-way street. It cannot be ALL about the widow/er. I have a past, traumatic losses myself, but I don't let them stop me from living life. To me, the best memorial to a deceased love one is the ability to live and love again. Being trapped in mourning year, after year, after year is tragic and sad for all involved. A healthier response is work through your grief, knowing you have to let your loved one go enough to love someone new.
Anonymous, Obviously your boyfriend has bigger issues. Most widows/widowers I know have pictures around the house and still are in terrific relationships. having pictures around -- not a shrine -- doesn't mean that the widow/er is stuck in the past. If he can't say he loves you and he can't commit, then it's obvious it's an unhealthy relationship on his side.
You may want to look elsewhere since he's outlined that the relationship isn't going anywhere. Good luck to you and thanks so much for posting, but you're right he's trapped in mourning.
I just don't want to give the impression to others that having pictures around mean you're stuck in mourning. He's obviously showing other negative signs.
Good luck to you. Anonymous I am a widow with 3 children for three years. An old college boyfriend looked me up, and he had lost his wife 3 weeks earlier.
At first it was like we were in a honeymoon. But it seemed so odd to me since his wife had not even been dead a month. It took me a year just to be able to tell people and not cry. I think he is still in shock, but my friends think the marriage was rocky. I am glad for the companionship. But I suspect he will soon crash and mourn hard.
I met my widower boyfriend on -line and when we met we seemed so perfect together. I checked frequently as our relationship progressed if he was ready. I know he felt he was and that he had his wife's blessing to date and find a new partner but today he told me he needed to have time to heal and could not see me anymore.
I am heartbroken but I respect his need to take care of himself. And I certainly want to be in a relationship where I am a priority. I was glad to read about the roller coaster and I feel that his decision is mature and respectful.
Of course I have accepted his decision albeit with great sadness. We did try to go slow but it was very much a magical time. After hearing about others being friends I am wondering if I should suggest a friendship? Am I being naive and hanging on and hoping or is this a kindness I can offer and be a solace and a comfort to him? Sandi, I so feel your sadness.
I too was involved in a similar situation. I became friends with a man that lost his wife 14 months ago. I have been divorced for 2 years. This was the first relationship for both of us. We got to know each other for 4-5 months on the phone texting each other. In June he asked me out for a date and we had several magical evenings, and he asked me to come to his house for dinner. Nothing was the same after that evening (guess it was moving too fast for him, but not me) and he stopped texting, finally admitting after several confrontations, that he wasn't ready for a relationship and needed a time out.
I emailed him that there were no hard feelings and I still wanted to be friends. He admitted he wanted to be friends too, but I'm not sure we can be friends, since I still care for him very much. We also work for the same company which further complicates things. My friends all tell me he will come around in time, but I am not so sure.
I want to be in a relationship where I am a priority, and not on this emotional roller coaster of wondering just where I fit in. It was good to know that others are going through the same thing. Anonymous For those who are dating widow/widowers, please don't compete with the dead spouse.
You have to be patient and understanding because we (widows/widowers) are wounded. We need time for grieving and healing, and don't tell us to make you our priority because our first love will always be first. I have talked to several widows that remarried for more than 10 years, and they all say that they still miss their spouse, esp during anniversaries.
We don't stop loving our spouse just because they died. Anonymous I have been with a widower for the last six years and I agree with being sensitive to their memories, pictures, etc. In the beginning, I heard about the deceased incessantly, even though my girlfriend had lived with someone else already and dated. I think it is important to note that some widowers may have clinical depression which makes it difficult for them to move on from their grief.
That said, I should not -nor you- should always have to put our needs and feelings on-hold while we wait for our widower friend to "come around". It is not all about them and their needs. The widowers have a responsibility to also work on their "stuff" and present themselves as meeting you half-way. There are many eligible people to date that are not grieving and fun to be with, so don't waste your time waiting for the widower to come around.
Life is so short, why waste too much time waiting for a widower. Like one astute person said, "soon enough the widower will be with their lost one, and they need to move forward in this life if they want happiness". I found that my girlfriend would start to remember some pretty bad memories, too. Everyone has bad traits, even if they are dead. Anonymous Widowers also need to be sensitive to non-widowers needs. It's not all about them.
There have been many posts that everyone else must respect a widowers needs, but where is there a note about respecting the others needs. Do not settle for second best in a mate. There is no need to ride the "emotional roller coaster" as this is their problem. And widowers, no matter how lonely, have a responsibility to others to not date if they are not fully in the present or are going to make others miserable.
Maybe if others expect them to take care of themselves and not indulge so much, the widowers will come around, or they will end up being alone. People love to over indulge themselves in grief; whether they are widowers or fans of the opera. If the widower has no game plan to heal and provides a "heal when I heal" than it is time to leave ASAP and find someone that is available and present. It was pretty depressing for me to have to listen chronically about a widowers dead spouse in the beginning of our relationship, rather than experience joy and wonderment in getting to know the other side of the person.
I lost my dad when I was young, but I don't spend time bemoaning and chronically regurgitating my loss with my girlfriend; she deserves better. Widowers should save their cathartic releases for their therapist.
And many need to adopt a healthier lifestyle to at least be there for their own kids/family if not another potential date. I witnessed how my girlfriends incessant grieving effected her young daughter own mental health and happiness. To this day, even though her father died before she was born, she still echoes her moms verbal grief and shuts down physically when her moms starts to "move on".
She has taken the "torch" to carry for her mom's grief and made this hers. The daughter should have never been exposed to the intense grief, because she was too emotionally young to handle it.
My girl friend, after me mentioning this has finally started to stop verbalizing her spouses death on a daily basis to her daughter. I lost a close friend in early June to suicide. I became very close with his widow in the months following his death. She was a witness to him taking his own life. About 2 months after it happened, i took her to a concert where we ended up expressing that we had feelings for each other, and a few weeks later we slept together. She has told me she is in love with me, and wants to start a new life with me when it has been a more appropriate amount of time.
Through our discussions, i have determined that their marriage wasnt that great and she was very disappointed in how things were. What im wondering is if this is a mistake, and im jumping in foolheartedly.
Am i going to get hurt in this deal. She said she isnt done grieving but she needs me. I can be patient and wait, but im wondering if it will work out. We have alot of feelings for each other and have both professed our love. I just want to know if im doing the right thing, or setting us both up for failure. Anonymous To Mike: As a counselor myself, I have had client's with similar experiences. I believe it is too soon and it appears that she may be on the rebound.
And since she witnessed such a traumatic event, this adds another element that will make it difficult for her to make a sound decision for marriage. Is she seeing a therapist for the trauma? I believe that many people that experience a traumatic event such as hers, tend to rush into another big event to fill their emotional void and allows them a break from their grieving. If you still think it is right, I would have a very long engagement. You don't have anything to lose by waiting.
If she leaves you during the engagement/break, then she wasn't a good marriage prospect to begin with. Anonymous I disagree with your advice that pictures of the deceased should be "allowed" around the house....If I am starting a new relationship with this person I expect that they be engaged in it to the same degree that I am.
If that is not possible then they still have some grieving work to do. When people divorce they also have to grieve the loss of the relationship and adjust to new circumstances. Keeping pictures up does a great disservice to the new relationship and also keeps the widower engaged in the past not the present or future.... Anonymous I emailed Lisa the long version of my story but wanted to run it by some of you. I met the most wonderful man a couple of weeks ago. He lost his wife a year ago on or very near their daughter's birthday.
The anniversary is less than 2 weeks away. He made great efforts to convince me that he was the one for me. Told me about his loss and that I shouldn't be afraid.
That he had a BIG heart-it just took a little to get inside it. We went on a date and it seemed to both of us that we got inside of each other a little bit. We had an amazing time. We hugged and he wouldn't let me go....then he kissed me and everything changed. He left very abruptly. After a couple of days of not hearing a thing from him I sent an email. Basically I said that I thought I found something very special in him and that whatever happened I would like to work through it together BUT if he wasn't ready and needed more time w/everything hanging over him that I would disappear-that he was sooo worth the wait.
Apparently my email did NOT freak him out-he said so. But I have heard nothing from him on it other than that. Right now, I'm just sitting on the sidelines vowing not to contact him-to move at his pace. Is that what I should do? Does he need to hear from me? Or would that make things harder for him? Part of me wishes he never would have tried so hard. That he never would have emailed me that first time. I never would have known that this perfect man was out there. I never would have had these feelings of confusion and loss when he was never mine to lose!
Any advice would be greatly appreciated!...Chris Anonymous There could be many different reasons why he reacted in this manner. A "perfect man" would not abruptly leave without communicating his intentions. He may have grieving issues, a mental illness, seeing someone else, etc. I would not contact him, because you could get sucked-up into his vortex of misery and confusion; but conversely true, he probably likes his life this way and is not interested in making any changes.
He knows about your interest and you don't need to remind him or you will appear too needy. I am most amazed at reading these posts how many wonderful women there are out there that have been involved with men who are not emotionally available.
Anonymous Perhaps because we want to be that one person that can pull him out of his grief....the only one that can reach him......I don't know.....and I know he's not PERFECT....no one is....he just seems so perfect for ME.....and I know you're right about staying scarce....he knows how to reach me if he wants to....I've heard different things about his reaction to our kiss....one little reminder of her could have sent him reeling....guilt...who knows.....but I don't hold anything against him....there is so much more to his story and his life that I didn't have time to get into here...patience is like my weakest trait and boy do I need it here....even IF he "came around" :) thank you so much for sharing your thoughts....it's just really nice to be able to talk to someone ELSE...besides friends or family......chris Cheryl Chris, I totally agree with the previous posts about not contacting him.
Take it from someone who knows... I could have saved myself SO much pain and heartache if I hadn't listened to him, and gotten involved so fast. I too thought he was PERFECT for me.
We had so much in common and we were friends for several months before we dated, but as soon as things got intimate he stopped calling. Now I will never be sure if it was ME that moved too fast for him... or if he simply wasn't ready to commit...and that's a hard place to be. It's been 3 months and I'm still struggling with the feelings I have for him. I have learned one thing...
and that is NEVER again will I allow myself to fall for a person who is grieving. There are too many men(hopefully)out there that are sincere about their feelings and mean what they say. Patience is also my weakest trait so that must have been my lesson here! Good luck. Cheryl Anonymous One comment from my Widower girlfriend really cut deep after 5 years together is how her deceased is the "love of her life".
I believe she wants to marry, but why would give the greatest gift I can to always be second best. I know some widower comments indicate that we non-widowers should just accept that their deceased will always be #1. My girlfriend thinks we will marry one day, but doesn't realize that she is the "better than nothing" girlfriend -though I do care and love her, just not as a potential marriage partner.
Anonymous I've been seeing a man for about 5 months now who lost his wife five years ago. Funny thing is...I was so wrapped up in the grief of my painful and traumatic divorce, I didn't even know he was a widower until we had been seeing each other for over two months. We talked about it briefly one evening and I could tell that it was still painful for him.
So, I didn't press too much. But, did let him know that I sympathized with his loss. He finally said her name the other night at dinner and told a funny story about something that happened when they went out to dinner one time. I tried not to look taken aback. But, I don't have much of a poker face. It's not that I'm jealous of her. I have no reason to be. I guess I just wasn't expecting it because he hardly ever mentions that part of his life.
The anniversary of her death is coming up soon. I am preparing myself for him to be sad and possibly withdrawn. I want to be there for him when he needs my "friendship" most.
I consider myself fortunate to be seeing someone who didn't go through an ugly divorce and hates his former spouse, etc. There's enough of that on my end... :) Anonymous Growing-up, I watched my mom live as a widower, and later dated a widower and I would never do this again.
Given the fact there are so many eligible people out there, why put yourself at risk. Maybe this is not a great analogy, but it is similar to marrying a recovering alcoholic: sure they have been sober for many years, but there is always a chance for a "slip" and all the unwanted behaviors that come with it. I would be concerned that your new friend did not reveal his widowed status right away and wonder what else he is hiding. In your statement that you will prepare yourself for the anniversary sounds like you put yourself in a caretaker/co-dependent/martyr role; but why act as a parent to an adult.
I need a significant other to be in the present with me, not a fog of daydreams, fantasy, and anniversary dates of what could have been with another. Anonymous I'm engaged to a widower, and feel that we have worked alot of issues out together, for example the numerous pics of his deceased wife that were around his house. Basically, I just "waited it out"...respected his feelings, didn't push, didn't even comment about how many there were and finally he began to remove them himself.
Things seemed to be moving right along, until the dread Holidays. On Thanksgiving, I was asked to make "Mom's" special pie, because his adult son liked it so much...so I made it, and his son commented on "Mom's" pie, but never thanked me for making it. Next came decorating the house for Christmas. I had no idea that I would be affected so much by all of my man's Christmas memorabilia!
I never expected to replace all of his Christmas trappings, and had even added to his collection of Santa Clause figures. However, when all of "their" things were placed in the living room and "my" things were consigned to the family room, I was hurt.
The biggest hurt came when he hung the family stockings, including his deceased wife's, on the mantel. Keep in mind that all of his children are adults, and that two of them with their families live out of state.
My children are also grown and live out of state. He and I had quite the discussion regarding the stockings, wherein I stated that I respected the tradition, however, perhaps it was time to start a new tradition. He has apparently made a huge deal of telling his kids that these stockings will be hung on someone's mantel in 100 years (obviously not knowing that his wife was going to pass away at a relatively young age)...He also wanted all of us to write notes to his deceased wife and place them in her stocking for future generations to read.
After much discussion, he took the "missing members'" stockings down, leaving himself, me, his two kids and one grandchild on the mantel. I was cool with this until his youngest (adult) son wrote me a note telling me how upsetting this is, how they have a strong family bond which is shown by the stockings...I don't know what to do. I feel dishonored if the stockings are up, and he and his son feel dishonored if they are not up.
Anonymous I'm new to this, so here goes. About 6 month ago I started dating a widow of 7 years and it has been an unbelievable experience. I'm not the first person she's dated since her husband passed, admittedly the first relationship went on way too long (5 years) and was full of pain and disappointments.
Anyway, we have been going very well and probably a bit too quick for both of us, but we have been very happy and spoke about a wonderful future together. Recently, she has withdrawn probably due to the holidays and this has caused anxiety with her and says she goes through this every year and needs to get through this herself. She also says that she has come to the conclusion that she will never have what she once dreamed about....obviously I know that and I told her, nobody should be a replacement, just different.
We've cut back on how much we're seeing each other, but still speak at least once/day and email. she still tells me she loves me and every once in a while she lets her guard down. I'm a bit confused on how quickly she's withdrawn and not sure if this is the beginning of the end for us. Any advice would be great....Thank you Anonymous It sounds like she is not available to you in the way you would like. You should talk about about her change in behavior and what it means.
If you don't get a satisfactory response, you need to move on. She may also have a serious mental illness (e.g. depression, personality disorder, etc)and you are not responsible to heal or care for her. Or she is not interested in you anymore, but can not be honest about breaking it off. If she can't meet you half way, why bother with her. Use your valuable time and energy on someone who appreciates and cherishes it. I think we get the relationship we deserve.
Good luck. Anonymous I have begun dating a widower with a four year old little girl. His wife died 4 years ago next week in a horrible car accident. His daughter was 10 months old when this happened. His wife was his high school sweetheart and I don't think he has dated anyone else, but I'm not sure because we haven't talk about anything to do with relationships yet.
He hasn't talked about his wife at all to me, and we have gone out in public, and he always brings his little girl. A few nights ago, it was a snowing alot and we were supposed to meet at Dave and Busters, but he didn't want to take his little girl out in the weather.
I said I was still willing to drive, and we could always just play games/watch a movie. He said ok, and when I got there the house looked like it did I think when she died.
There were even baby toys still in the toy bin in the living room, and photos were everywhere of her and them as a family. He didn't mention anything about them at all. He seemed more nervous when I was there at his house. He still kept saying, though, comments about things/activities we could do in the future. He sat on the other end of the couch during a movie we watched and he gave me a half hug when I left later.
But he is slow to respond to my texts/emails. He only talks small-talk, but acts really "appreciative" of me hanging out with him and his daughter. I am really interested in him, but I am afraid I could get hurt. I have never dated anyone that has been widowed before. Anonymous To the anonymous woman who has dated a widower with a 4y/o daughter.
It sounds like he's nice and he likes spending time with you but wants to go slowly to prevent any missteps. You can always ask him what he's looking for in your relationship. If you like him continue to date but start to read up on dating a widower and its pros and cons.
If say, six months from now you two are dating exclusively then I would gently ask him if he could place some of her photos in their daughter's room and the others in a photo album to look at whenever he and his daughter would like.
When you both are more invested in each other you'll have more influence. If it comes up before then then so be it express gently how you feel about having another woman's photo alway peering out at you. It can keep him stuck in the past as well. In the meantime enjoy the "small talk" and find out more about him and her if you can to help you understand where he is in his grief walk.
Good luck with your relationship. Anonymous There's this guy from work...we have known each other for 5 months. His wife passed away 1 and a half months ago..He asked me out on a date last week and we went out. He calls everyday but i still feel that its too soon for him..I like him but i keep on thinking ..what if he is on a rebound? Anonymous There's this guy from work...we have known each other for 5 months.
His wife passed away 1 and a half months ago..He asked me out on a date last week and we went out. He calls everyday but i still feel that its too soon for him..I like him but i keep on thinking ..what if he is on a rebound? Anonymous You feel that he is on a rebound, because he is on one.
Coping with the death of his wife is complicated by: his own mental health, how satisfying his marriage was, and what he needs from you now. I would just have fun and not take the relationship too serious. Take note of his behavior more than what he says. Can he function at work and home? Watch for Red flags associated with the death or in the way he carries himself.
If his name is Jerry Lee Lewis and he is in his 70's run away ! bijougirl I am hoping that some of you can give me some real world advice. I am a new widow - my husband passed unexpectedly on 12/9/09 and I am needing some advice. I know it is to early to "meet" anyone but I have a unique situation. Not only did my husband die unexpectedly but he died after paying 60.00 and entering an asian massage parlor.
After getting the reports back and talking to the EMS it was determined that my husband had entered the parlor for more than a massage. It is a well known brothel and he was out of town on business which he did quite a bit.
What made it worse was this was not a random act - he had a list of 5 other asian parlors in town in his hotel room. This was something that he had obviously planned. We had an amazing marriage but apparently he had a problem that I was unaware of.
For me I not only feel betrayed but I also feel like there is no reason for me to keep myself in mourning for a long period of time. I have a lot of grief to overcome and I am working on that but when it comes to the whole dating scene I'm like why not - he was cheating on me and may have been doing it for awhile, so why should I deny myself companionship when he wasn't.
I have looked at so many sites and blogs but I have yet to see anyone with my particular problem. Does anyone have any thoughts or advice to give me? Anonymous I think you have answered your own question Bijougirl...go out and have fun when you are emotionally ready to close the door on your past.
I suppose this situation may make it easier to emotionally detach yourself from your husband. I think many widows forget the "bad" when their spouse expectantly dies and hold on to any good memory or create a new one.
We call the fabrication of memories: Confabulation. And like I mentioned before in my other posts, many folks are battling with depression and other mental illnesses that intensify the way they grieve.
It is sad to think how much time and opportunities are lost when a widower is stuck in the past. Good luck ! A 25-year award- winning veteran of magazine and book publishing, having written articles for USA Weekend, Shape, Parenting, Frequent Flyer, Los Angeles Times Travel Section, the Cooperator (www.cooperator.com, a condo and coop monthly), and more.
I write on many topics, but mostly I write about celebrities, real estate and property management (interesting mix, right!?). I've also written 10 books! You can contact me at lisawriter [@] msn [.] com
Red Flags to Watch for When Dating a Widower
Best dating a young widowers
Rating: 8,3/10

1322

reviews