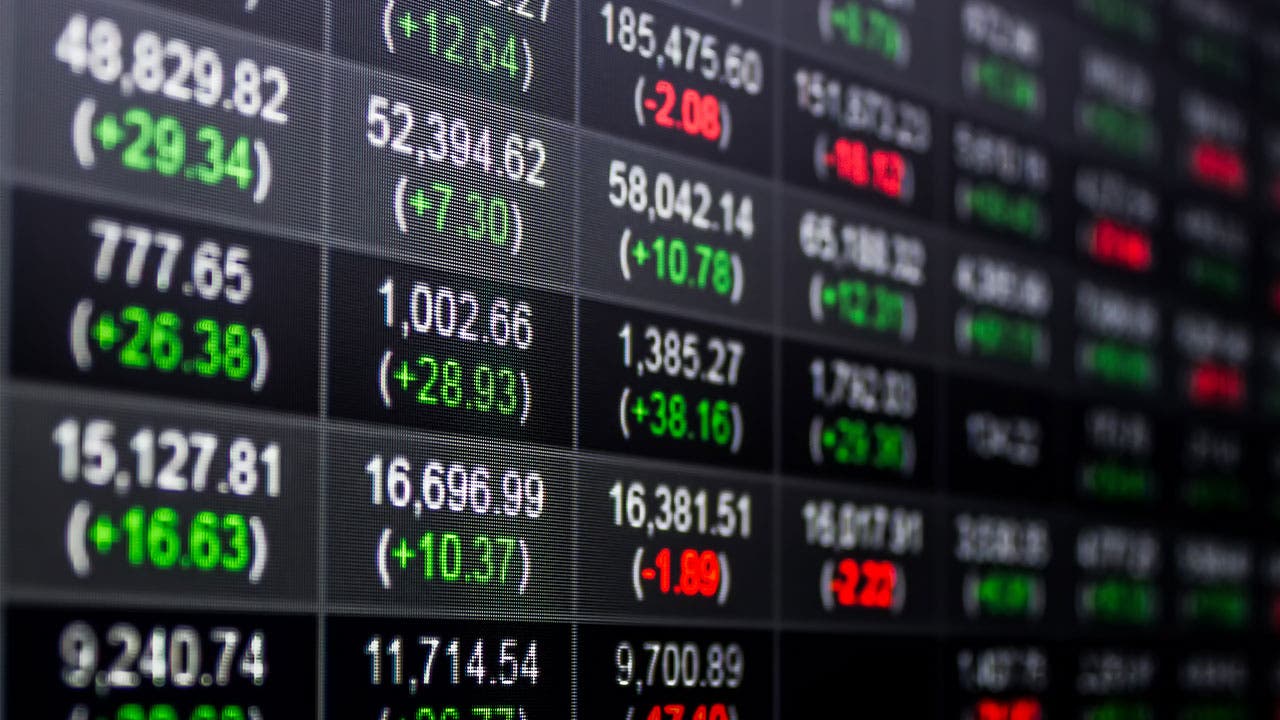 BlackRock Investment Management (Australia) Limited (we, us and our) is an Australian Financial Services Licensee specialising in providing quality investment management products and services. Protecting your personal information is important. We respect your privacy and we are committed to protecting your privacy.
Capture the growth and income potential of Australian shares by investing with one of Australia's largest and most experienced share investors. At Perpetual, we believe in investing in quality companies with sound management, conservative debt levels, recurring earnings and a quality business. Our investment decisions are driven by rigorous company research, which includes more than 1,000 company meetings or calls per year. Perpetual's Australian shares team manage a range of Australian share strategies across the market capitalisation spectrum.
We manage long only, long/short, absolute return and concentrated strategies. Expert stock pickers Our expertise in buying quality and undervalued Australian companies has long been recognised through industry awards. Our focus on buying quality stocks when they are undervalued has rewarded investors over the long-term. Outstanding track record We have managed Australian shares since 1966, making Perpetual one of Australia's longest established share investors.
Stable and experienced team The size and depth of our Australian equities team (an average of 14 years of industry experience) benefits our clients as we have excellent access to company management.
The team conducts more than 1,000 company meetings or calls per year. Shorting expertise For selected strategies, we deploy our stock picking expertise for short selling or 'shorting' companies that we think are overvalued. Our shorting capability has been an important strategy since 2003. At Perpetual our investment philosophy drives our investment decisions. The way we seek to identify opportunities and manage our Australian share portfolios is guided by specific principles: • We believe equity markets are only semi-efficient • As a result, we believe you can beat the returns available from the market (or a market benchmark) by identifying and investing in high quality companies trading at attractive prices • We identify these companies through our own fundamental, in-depth research.
All investments carry risk. While it is not possible to identify every risk relevant to your investment, we have provided details of the risks that may affect your investment in the relevant product disclosure statement (PDS) or offer document. You can find PDSs and other documents in our resources section.
The relevant PDS, offer documents and forms can also be found in the sections below: | | Years of experience: 23 Years at Perpetual: 15 (split in 2 periods) Paul is the Head of Equities and the Portfolio Manager for the Concentrated Equity and Pure Equity Alpha strategies. Paul rejoined Perpetual Investments in February 2010 as a Portfolio Manager, having previously spent seven years with Perpetual. He began his career with Perpetual in 1994 in a back office role, moving into a dealing role after three years, working his way up to the Head Dealer role.
Between stints at Perpetual, Paul spent seven years working at CPH/Ellerston Capital, where he had portfolio management responsibilities for an Australian long/short strategy for the first four years and a global long/short strategy for the last three years. Paul also recruited and managed two analysts within his team. Paul gained international experience, spending 18 months in London, as well as expertise in investing and trading various asset classes ranging from equities, commodities, currencies and fixed interest.
Paul has a Bachelor of Economics from Macquarie University and is a Member of the Institute of Chartered Accountants. Years of experience: 19 Years at Perpetual: 17 Jack is the Portfolio Manager - Ethical Shares, Pure Microcap, Pure Value, Smaller Companies (50%) and an Analyst.
Jack joined Perpetual in November 2001 as an Investment Administrator and Equity Dealer. After four years he moved into an Analyst role, focusing on small cap industrial companies. Jack took on portfolio management responsibilities in June 2010. Prior to joining Perpetual, Jack gained two years industry experience working in London as an Equities Dealer and Investment Administrator at both Salomon Smith Barney and Goldman Sachs Asset Management.
Jack has a Bachelor of Economics from the University of Sydney. Years of experience: 24 Years at Perpetual: 11 Vince is the Deputy Head of Equities and the Portfolio Manager for Australian Share, Geared Australian Share, Direct Equity Alpha and the Perpetual Equity Investment Company (ASX:PIC). Vince joined Perpetual Investments in July 2007 as an Analyst and since that time has covered the chemicals, diversified financials, banking, telecommunications, building materials and REITS sectors.
Prior to joining Perpetual, Vince was a senior portfolio manager/analyst in the large cap Australian equities team at Deutsche Asset Management and led the top 100 equities team. In addition, he had stock research responsibilities across a large number of sectors.
Vince was also a portfolio manager for a number of client portfolios and researched international stocks as part of the international equity division State Super (subsequently Deutsche). Prior to this, Vince worked in corporate finance and foreign currency for Monte Paschi Australia Limited.
Vince has a Bachelor of Commerce with a major in Economics and Finance. Years of experience: 19 Years at Perpetual: 6 Anthony is the Portfolio Manager - Industrial Shares (50%), SHARE-PLUS Long-Short and an Analyst. Anthony has been with Perpetual for 6 years. Prior to joining Perpetual, he worked at Ellerston Capital for two years, where he was the Portfolio Manager for the Ellerston Capital Global Equity Management Fund. Before that, he spent 3 years as an analyst working on a long/short strategy.
Prior to joining Ellerston Capital, Anthony worked as an Analyst at UBS Investment Bank for 8 years.
Anthony has a Bachelor of Economics from the University of Sydney and has earned the right to use the Chartered Financial Analyst designation. Years of experience: 22 Years at Perpetual: 22 Anthony is the Portfolio Manager of the Income Share strategy and 50% of the Industrial Share strategy.
Anthony first joined Perpetual in December 1996 as a Trust Officer in the Perpetual Private division. From 1998 to 2003, he then worked as a Quantitative Analyst, running Perpetual's indexed REIT funds.
In 2003, Anthony transferred into the Equities team as an Analyst, where he covered small caps, REITs and retailers. In 2006 Anthony was promoted to co-fund manager of Perpetual Investments' REIT (Property Securities and Property Income) funds. He became the sole portfolio manager for these funds from 2008 until their termination in May 2013. Anthony returned to covering multiple sectors in the Australian share market before taking on portfolio management responsibility for the Income Share strategy in August 2014 and co-portfolio management responsibility for the Industrial Share strategy in March 2015.
Anthony has a Bachelor of Economics from Macquarie University and is a CFA Charter holder. Years of experience: 14 Years at Perpetual: 8 Nathan is the Portfolio Manager - Smaller Companies (50%) as well as an analyst covering small cap stocks.
Nathan was promoted to Deputy in May 2015 after spending 18 months as an Equities Analyst. Prior to this, Nathan spent almost two years as an Equities Dealer. Nathan's appointment to the dealing desk came after successfully completing Perpetual's Investment Analyst Program, a selective internal program initiated to identify investment talent within the business.
Prior to that, he worked as a Research Analyst in the Analytics & Research team. Nathan joined Perpetual in September 2010. Prior to working at Perpetual, Nathan spent 6 years in a Chartered Accountancy firm where he was responsible for the affairs of a diverse range of clients, including regular taxation compliance, financial reporting, Self-Managed Superannuation Fund audits and business advisory services.
Nathan holds a Bachelor of Commerce from the University of Wollongong and has earned the right to use the Chartered Financial Analyst designation. Years of experience: 34 (12+ years in investment industry and 20 years in corporate life) Years at Perpetual: 15 Maryanne is the Deputy Portfolio Manager - Ethical Shares and an Analyst, covering mainly large and small cap companies in the industrials, consumer staples, and consumer discretionary sectors.
Maryanne joined Perpetual Investments in February 2003 as an Analyst, bringing a wealth of experience from almost 20 years in a variety of corporate roles. This background has provided Maryanne with unique insight when analysing companies in her current role.
Maryanne's corporate experience in mainly small to medium businesses included positions such as Chief Executive Officer and Chief Financial Officer, involving functions across auditing, accounting, strategy, management and general consulting. Among the companies that she worked at were Daniel Chen Group, Young Barnsdall & Joye which spanned retail fashion, manufacturing and accounting services industries. Maryanne has a Bachelor of Business from the University of Technology, Sydney.
© 2014 Morningstar, Inc. All rights reserved. Neither Morningstar, nor its affiliates nor their content providers guarantee the data or content contained herein to be accurate, complete or timely nor will they have any liability for its use or distribution. To the extent that any of this information constitutes advice, it is general advice and has been prepared by Morningstar Australasia Pty Ltd ABN: 95 090 665 544, AFSL: 240892 and/or Morningstar Research Limited (subsidiaries of Morningstar, Inc.) without reference to your objectives, financial situation or needs.
You should consider the advice in light of these matters and, if applicable, the relevant Product Disclosure Statement (in respect of Australian products) or Investment Statement (in respect of New Zealand products) before making any decision to invest.
Neither Morningstar, nor Morningstar's subsidiaries, nor Morningstar's employees can provide you with personalised financial advice. To obtain advice tailored to your particular circumstances, please contact a professional financial adviser. Please refer to our Financial Services Guide (FSG) for more information www.morningstar.com.au/fsg.asp
best dating australian managed share fund - Best dating sites Australia


Menu • • • • • • • • • • • • • • • • • • • • • • • • • • • • • • • • • • • • • • • • • • • • • • • • • • • • • • • • • • • • • • • • • • • • • • • • • • • • • • • • • • • • • • • • • • • • • • • • • • • • • • • • • • • • • • • • • • • • • • • • • • • • • • • • • • • • • • • • • • • • • • • • • • • • • • • • • • • • • • • • • • • • • • • • A pyjamas retailer, two Australian media icons, and a Polish mobile disrupter are the unlikely sources of inspiration for intrepid fund managers looking to beat the market this year.
Those long ideas are the counterpoint to a handful of battleground stocks in the hot areas of technology and resources that investors nominate as the stocks to short, or avoid, in the longest bull market in a generation. AFR Weekend's survey of the best long-short ideas for 2018 saw longs outnumber shorts and Australian fund managers, for the most part, shy away from calling out stocks that they are betting will head south.
But a handful of strongly hyped technology names have elicited concerns about overly stretched valuations and invite counter-consensus thinking. Fund managers are looking to beat the market this year. The tastiest long and short investment ideas suggest the longs have the edge in 2018. Antonio Heredia Karen Towle of Tribeca identified Updater (UPD:ASX), which tripled in value during 2017, as a short candidate. The business partners with real estate agents in the United States to help people moving house.
While Updater has been successful in generating demand for its service, Towle says the company has battled to monetise its offering. That's led them to explore other areas like insurance, which she says are more competitive and uncertain. "With little in the way of revenue, no earnings in sight and a market capitalisation of over $700 million, we believe the share price has run too hard," the Tribeca portfolio manager says.
make the case for betting against GetSwift (GSW:ASX), the delivery software stock, which surged after announcing a deal with Amazon, which it promptly followed with a capital raising. They regard the $670 million valuation as "ridiculous" for a company with $300,000 of revenue and claim "industry feedback on the product is lukewarm at best". The Totus pair believe GetSwift's promotional partnership announcements are reminiscent of . And just to show value is in the eye of the beholder, investors would recall that digital upstarts Afterpay and WiseTech Global were both tipped as shorts for 2017, only to make their backers richer and detractors poorer.
In funds management, Totus sees turbulence for the $1 billion high-flying funds management outfit Blue Sky Alternative Investments (BLA:ASX). McGarry and Granger are uncomfortable with what they say are complicated financial statements, an aggressive exposure to the Brisbane property market, and a large accounts receivable balance "as a result of accruing performance fees before cash realisation". Totus also called out "delays in investment timeframes" at several Blue Sky funds that were scheduled to return funds to investors some time ago, but were still operating.
Advertisement Australian hedge funds bounced back in style in 2017, clocking double-digit returns after a difficult 2016. Long-short manager Paragon – – finished notably strong. John Deniz of Paragon is tipping small potash play Agrimin (AMN:ASX) for success. He describes its sulphate of potash (SOP) project in Western Australia as a world class, strategic asset. "SOP is a premium and essential fertiliser for the fastest growing segment of the global food market, being fruits and vegetables," he says.
"In the face of a strong demand outlook, we are seeing supply shutdowns at highly polluting secondary production facilities around the world." Paragon's short idea is the $2 billion Pilbara Minerals (PLS:ASX), a hard-rallying lithium interest.
Deniz does not share the market's confidence in the "highly promoted story" where management has aggressively guided for stage-one first concentrate production by June 2018.
"We view this as a stretch target and cost overruns in addition to the recent capex increase of $40 million are likely," he says. "Whilst direct shipping ore sales will help, any delays will see a funding shortfall before first cash flows." Sebastian Evans of NAOS is looking to for stocks that could come unstuck as bond yields rise.
Investors have piled into REITs as an alternative to low-yielding bonds, pushing up valuations, but Evans believes there are subtle changes in the global economy which could reverse these flows. "If inflation continues to climb, then the Fed Reserve will likely move faster on their interest rate rise program, and if they do so, then eventually Australia will have to follow," Evans says.
"The entire REIT sector is trading well above the stated value of their assets and we don't see this lasting in a rate rise environment." Advertisement Global equities manager Antipodes Partners agrees there is an opportunity betting against interest rate sensitive stocks. "The extreme thirst for yield has pushed the US high yield corporate debt cycle into uncharted territory with the average leverage ratio expanding significantly beyond the previous 2007 profit cycle peak," says Jacob Mitchell, Andrew Baud and Sunny Bangia of Antipodes.
Antipodes is shorting two types of stocks that have benefited from the high-yield boom: "over-hyped, thematic disrupters (TLSA:NASDAQ) that are increasingly vulnerable to a fight-back from strong incumbent competitors such as Toyota and Hyundai"; and, "bond proxies favoured by passive strategies that confuse momentum with value and low volatility with quality".
Mitchell points to the mobile tower operators as the kind of equity that is "priced for the illusion of duration". Last year, any business that came within Amazon's radius was aggressively sold. But Andrew Macken and Chris Demasi of Montgomery Global believe the market has missed some Amazon-sensitive shorts.
He's pitched $US3 billion battery maker Energizer Holdings (ENR:NYSE) as vulnerable to a correction. Not only is single-use battery demand in structural decline, over 90 per cent of sales are occurring on Amazon which has its own private label battery line. "Amazon is simply giving Energizer's 50 per cent gross margin back to consumers!" Demasi says. Chad Slater of Morphic is shorting fashion house Prada (1913:HK) which has "consistently failed to deliver on earnings expectations over the last three years".
At first this was put down to slowing Chinese demand, but as China has stabilised and accelerated, the story lacks merit he says, citing soaring sales at Louis Vuitton. "It seems something is wrong with the brand.
Something is also wrong with the treatment of shareholders: the co-CEOs paid themselves €24.8 million in 2016 for this poor performance. Consultancy and directors fees for the co-CEOs total more than €240 million since the IPO." Advertisement Slater is dark on the storied Italian but he is happily buying rubbish in China: Morphic's long pick is China Everbright International (257:HK).
The waste disposal and incineration business looks cheap as value stocks lag more "sexy" tech plays. "With growing cities, large scale landfill is not a viable long-term option for the country. A recent plant to trip to China by one of our team confirmed that the targets set out by the central government in their current five-year plan are being implemented," Slater says.
David Prescott of Lanyon is willing to back cinema chain AMC Entertainment (AMC:NYSE) which halved in value last year. "The cinema industry has experienced robust attendance and reliable pricing power over the last decade – a period which includes substantial disruption from the likes of Netflix." Prescott believes that as AMC's refurbishment plans wind down, capital expenditure will decline and leverage will fall.
"The shares today are offering more than a 15 per cent normalised free cash flow yield. With the company planning to eventually list its European cinema business and the 2018 box office outlook looking strong, we think AMC is a compelling opportunity in an already unloved sector." is cool on the UK's Metro Bank (MTRO:LN), a play on founder Vernon Hill's success in the US with "fast-food banking" Commerce Bancorp.
"Our sense is that Metro's branch-banking model will be far less successful in the UK than Commerce was in the US," because retail banking and the role of branches have changed since Commerce swooped. "The company has a lot of wood to chop to get from 2017's 3 per cent return on equity to 2022's 18 per cent, and on 3 times tangible book the stock has a long way to fall if anything goes wrong." Braitling is bullish on Play Communications (PLY:WSE) which he calls "the most successful mobile disrupter anywhere in the world".
Advertisement "Play is the most capital-efficient mobile network in the world with a 7 per cent capex/sales budget. Its network design is unencumbered by legacy systems, and attention is paid to every element of the network to be as efficient as possible." Incredibly, it is also cheap, trading at a 30 per cent discount to the telco sector average and a higher yield than Telstra.
Turning to healthcare, Antipodes favours Gilead Sciences (GILD:NASDAQ), which at a price-earnings multiple of 11 times is also one of its top 10 investments by virtue of its dominant and growing share in HIV treatments.
favours $US10 billion aluminium producer Alcoa Corp (AA:NYSE) which boasts an "attractive" portfolio of assets that would be impossible to replicate even with unlimited capital. In fact, "its replacement cost would be over $US100 per share, or double the current share price." took a meta approach, shorting Australia's "tall poppy syndrome" by going long poppy stock TPI Enterprises (TPE:ASX) and challenging consensus short Syrah Resources (SYR:ASX), the most-shorted stock on the ASX.
has an "ultra high grade product" in natural graphite which is vital to the expansion of electric vehicles, a 40-year-plus production lifespan, downstream production capability, a project in production and fully funded for all current development plans. ("Note to the shorts – stop hiding behind your "For Education Purposes Only" reports that are factually incorrect", he says.) TPI "may just be on the brink of becoming a very tall poppy, through its lowest cost, licit production of narcotic raw material, to convert into an active pharmaceutical ingredient, for input into a fixed dose tablet format." It is only one of a small number of companies worldwide with the capability and capacity to supply all markets, outside of the US, for codeine phosphate finished dosage product.
For value-oriented small cap hunters, Tribeca's Towle nominates Southern Cross Electrical (SXE:ASX) as a long idea.
The supplier of electrical contracting services has historically been exposed to the mining industry in Western Australia but their acquisition of Heydey brings exposure to the East coast infrastructure boom. picks Somnomed (SOM:ASX), the manufacturer of an appliance that treats sleep apnea.
The company has had success in Europe but Prunty says the "real kicker" in 2018 will be roll-out of their own direct-to-patient centres in the US. Advertisement QVG is also backing New Zealand thermal and coking coal producer Bathurst Resources (BRL:ASX) which has a 65 per cent interest in Stockton, an asset that produces high quality export coal. "With the current hard coking coal price over $US200 per tonne and guidance set assuming a $NZ185 price, we see scope for meaningful earnings upgrades." Lanyon's Prescott is bullish on Global Construction Services (GCS:ASX) which owns one of Australia's leading cladding businesses and is "well placed to benefit from the mountain of industry work".
"The market is only just now slowly starting to appreciate the significance of the problems," referring to highly combustible, non-compliant aluminium building cladding. Evans of NAOS believes 2018 will be the year the market finally appreciates the "enviable" position of finance broker Consolidated Operations Group (COG:ASX). Steve Black and Ed Prendergast of Pengana like Hub24 (HUB:ASX), the investment platform that is winning around 11 per cent share of net investment inflows, or around $200 million a month.
Planners , with the benefit of independence from the maligned banks. Just by growing its share of industry funds under administration from less than 1 per cent to 5 per cent over the next seven years, the Pengana pair expect profitability to climb above $100 million annually due to the scaleability of the business. Black and Prendergast also favour Lifestyle Communities (LIC:ASX) retirement villages where homeowners own their home but lease the land for a weekly fee.
They're encouraged by the growth from 150 homes under management to almost 2000 and a high referral rate validating claims of high customer satisfaction. "We rate management very highly, having grown the business at rates above 20 per cent per annum for over a decade without raising capital," they conclude. While hedge funds have preferred (and succeeded) betting against old media, two top performing managers advocate long positions in News Corp (NWS:ASX) and Fairfax Media (FXJ:ASX), the publisher of AFR Weekend.
Advertisement L1 Capital's Margolin believes , even after ascribing modest multiples on what he regards as "free assets" including the Wall Street Journal, Barron's, The Sun, The Times, The Herald Sun and Daily Telegraph. News' combined stakes in its two largest assets – online real estate portals REA Group and Move – plus the $US2.5 billion of cash on balance sheet is almost equal to its market cap, implying cheap publishing assets which "have a look through consolidated EBITDA of $1.2 billion".
, a high-performing long-short fund, argues the spin-off of Fairfax's Domain has "highlighted the undervalued nature of the remaining parts of the business" being radio, digital and publishing assets. Fairfax's residual stake in Domain is worth $1.2 billion, which implies that the rest of the business is worth less than $600 million at current prices, with Fairfax in a net cash position, he says.
Last year, Carleton adds, these assets collectively generated over $190 million of earnings. Auscap also favours Macquarie Group (MQG:ASX), "a high quality, cash generating, strong return on capital business with significant cyclical and structural tailwinds trading at a modest valuation". In a twist on the Amazon effect, Matthew Ryland of Greencape's picks appear to play both sides of the trade.
He cites packaging stock Amcor (AMC:ASX) as a dependable investment that will benefit from the rise of e-commerce with a track record of allocating capital skilfully. "It's a liquid blue chip global leader that's very well run that trades in line with average industrial Aussie listed stocks, whilst growing faster, with less risk.
It's too cheap." The other is Premier Investments (PMV:ASX) because of the "hidden value" in and Peter Alexander brands. Advertisement Premier, Ryland says, is a cheap, high-growth global retail rollout story with the market ascribing a near-zero valuation to its legacy brands Portmans and Just Jeans, even though they are turning a profit.
"Management have been very disciplined targeting rent savings, closing stores and managing risk, which is what investors should expect from good retailers in challenging times." The stock is trading at 16 times forward earnings, forecast to grow by 15 per cent.
Five top short ideas Karen Towle, Tribeca – Updater (UPD) "With little in the way of revenue, no earnings in sight and a $700 millions plus market cap, the share price has run too hard." Jacob Mitchell, Antipodes – Tesla (TLSA:NASDAQ) "Over-hyped, thematic 'disrupters' are increasingly vulnerable to a fight-back from strong incumbent competitors." Ben McGarry &Sam Granger, Totus – Get Swift (GSW) Advertisement "Promotional partnership announcements not supported by revenue generation." Chad Slater, Morphic – PRADA (1913:HK) "It seems something is wrong with the brand.
Something is also wrong with the treatment of shareholders." John Deniz, Paragon – Pilbara Minerals (PLS) "Pilbara is a highly promoted story, where management are aggressively guiding for Stage 1 first concentrate production by June 2018." Five top long ideas Harry Cator, DMP – Syrah (SYR) "Syrah is in production and fully funded for all current development plans – the only graphite miner ex-China in such a position." Advertisement Matthew Ryland, Greencape – Premier Investments (PMV) "There is no peer globally to Smiggle, and those who have tried have so far failed." Tim Carleton, Matt Parker, Auscap – Fairfax (FXJ) "The Domain spinoff has highlighted the undervalued nature of the remaining parts of the business." David Prescott, Lanyon – Global Construction Services (GCS) "In a market that is awash with overpriced stocks, GCS is currently trading on a forecast single digit PE multiple." Steve Black, Ed Prendergast, Pengana – HUB 24 (HUB) "HUB's platform offer planners far greater functionality than the traditional bank owned legacy platforms."
About us Australian Ethical has always gone beyond ESG (environmental, social and governance criteria) with its unique combination of ethical screening. Our Ethical Charter has both positive and negative screens, which means we don't simply avoid companies with a negative impact but we proactively seek our companies that do good.
Companies are selected for the benefits provided by their products and services and for the responsible management of their social and environmental impacts. Returns – Managed Funds Returns as at 30 November 2018 1 month 3 month 6 month 1 year p.a. 3 year p.a. 5 year p.a. 10 year p.a. Since inception p.a. Balanced 0.2% (4.1%) 0.6% 0.4% 4.5% 6.2% 6.4% 6.6% Balanced (Wholesale) 0.3% (3.8%) 1.3% n/a n/a n/a n/a 2.6% Australian Shares (0.1%) (7.4%) (1.3%) (0.7%) 5.7% 9.5% 11.2% 9.6% Australian Shares (Wholesale) 0.0% (7.2%) (0.7%) 0.6% 7.2% 11.2% n/a 14.1% Diversified Shares 0.2% (7.6%) (0.4%) (0.4%) 6.1% 8.1% 8.0% 8.0% Diversified Shares (Wholesale) 0.3% (7.4%) 0.2% 0.8% 7.4% 9.5% n/a 13.6% International Shares (0.1%) (5.6%) 1.2% (1.0%) 5.5% 8.4% 5.8% 2.0% International Shares (Wholesale) (0.1%) (5.3%) 1.9% 0.3% 6.6% n/a n/a 7.6% Emerging Companies 1.2% (5.1%) (0.5%) 5.2% 8.4% n/a n/a 11.3% Emerging Companies (Wholesale) 1.3% (5.2%) (0.3%) 5.9% 9.2% n/a n/a 12.1% Income 0.1% 0.4% 0.8% 1.3% 1.5% 1.9% 3.2% 3.9% Income (Wholesale) 0.1% 0.5% 1.0% 1.9% 2.1% n/a n/a 2.1% Fixed Interest 0.2% 0.0% 1.1% 1.0% 1.8% 3.0% n/a 3.2% Fixed Interest (Wholesale) 0.2% 0.2% 1.5% 2.0% 2.7% n/a n/a 3.9% Property 0.2% 2.2% 3.6% 1.8% 1.6% 0.5% n/a 0.5% Advocacy 0.2% (7.6%) (0.4%) (0.3%) 6.1% 8.0% n/a 8.8% Advocacy (Wholesale) 0.3% (7.4%) 0.2% 0.8% 7.4% 9.4% n/a 12.4% Calculating Returns – Managed Funds Total returns are calculated: • Using the sell (exit) price • Net of management fees • Gross of tax • As if distributions of income have been reinvested at the actual distribution reinvestment price • The actual returns received by an investor will depend on the timing, buy and exit prices of individual transactions.
Copyright ©2018 Australian Ethical Investment Ltd (ABN 47 003 188 930, AFSL 229949) ("AEI"). AEI is the responsible entity for the Australian Ethical managed funds. Interests in the Australian Ethical Retail Superannuation Fund (ABN 49 633 667 743, RSE R1004731, SPIN/USI AET0100AU, SFN 4794/449/82)(the "Fund") are offered by AEI by arrangement with AEI's subsidiary and the trustee of the Fund, Australian Ethical Superannuation Pty Ltd (ABN 43 079 259 733, RSE L0001441)(the "Trustee").
What is a Managed Fund?
Best dating australian managed share fund
Rating: 6,5/10

717

reviews