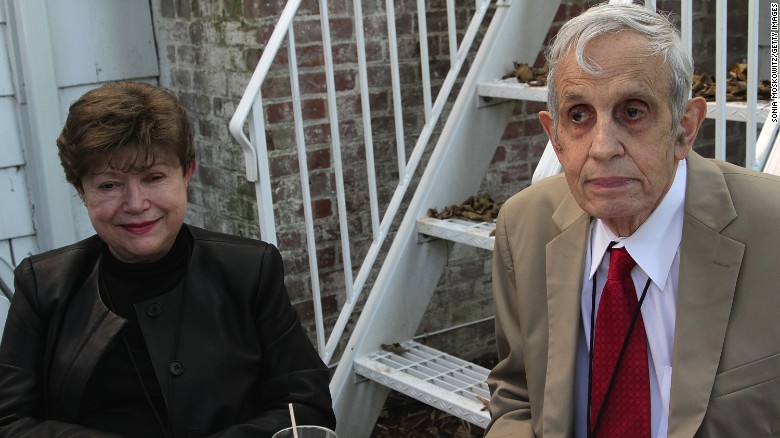 Two students were killed in the crash, and two people remained hospitalized Monday. Investigators are trying to determine why the woman was driving recklessly, as well as the reason she didn't stop for police. Anyone with information about the crashes is asked to contact Northern Lancaster County Regional police at 717-733-0965, Lititz Borough police at 717-626-6393, or the Lancaster County District Attorney's Office at 717-299-8100 Many students, teachers and others across the Susquehanna Valley wore red and black on Monday to support the Warwick High School community. ELCO student body wearing red to stand with #WeAreWarwick pic.twitter.com/m1WDuayBxM. — Adam Zurick (@AdamZurickAT) October 29, 2018.
ARDEN HILLS, Minn. - The two Mounds View High School students who were killed and a third who was injured in a Thursday morning crash have been identified by school officials. Bridget Giere and Stephanie Carlson, both juniors at the high school, were killed in the crash. Samantha (Sammy) Redden remains hospitalized and is listed in stable condition. Students have created a memorial near the spot Stephanie Carlson and Bridget Giere died Thursday in a crash near Mounds View High School.
In a letter to families, Principal Jeffery Ridlehoover wrote about the three girls and asked the community for their ongoing support, as students and staff process the tragic accident.
The full letter is below: Dear Mounds View families, I can now share with you more information about the three juniors involved in yesterday's tragic car accident. Bridget Giere will be remembered as a very positive student and a good friend to many.
She was a three-year member of the Mustang tennis team who always conveyed a positive attitude. Bridget enjoyed working with friends and family at the State Fair's Patio Grill, and she recently started working at Target.
She loved to do photo shoots downtown with friends and go shopping with her sister. Her humor, kindness and smile will not be forgotten. Stephanie Carlson will be remembered as a funny, smart and loving girl. Friends say she spread happiness effortlessly with an unforgettable laugh and a radiant heart. This was Stephanie's first year attending Mounds View, after attending St. Agnes High School in St. Paul for two years. Stephanie was on the track team at St.
Agnes and planned on joining the Mustang track team this spring. She was employed part time at Golden LivingCenter - Lake Ridge in Roseville. Samantha (Sammy) Redden remains hospitalized.
She is listed in stable condition and working towards recovery. Her family is thankful for the outpouring of support coming from the Mounds View community. Many have asked about their history in our district. Bridget and Sammy attended Island Lake Elementary School, and all three students attended Chippewa Middle School. Information about memorial services for Bridget and Stephanie is not yet available but we anticipate it will be shared in the local media.
Supporting each other Last night's gathering at Mounds View High School was a very special opportunity for students and families to come together during this difficult time. I'm extremely proud of the students who took the lead in putting the event together. At school today, we're making special efforts to support students who need it.
Counselors remain available for students and staff, and teachers are taking time to check in with students during our regular class schedule. As you can imagine, there is a great sense of sadness and loss, yet we're also feeling hopeful for Sammy's condition. Students are writing messages on posters, and today students have chosen to wear the color blue in honor of the girls' favorite color. For families who are looking for resources to support their students, the following may be helpful in understanding teen grief: .
Please feel free to contact your student's dean if you'd like more information about grief support. During these last 24+ hours, we've been overwhelmed by an outpouring of supportive messages and gestures from residents, other school districts, churches, our local media and so many others who are extending their condolences for our loss and their best wishes for Sammy's recovery.
I can't overstate our school's appreciation for everyone's thoughtfulness and kindness during this time. It's difficult to see so many heartbroken people, yet it's inspiring to witness all the acts of compassion we're showing each other. This truly is a special school community. If I can offer insights or assistance, please don't hesitate to reach me at 651-621-7103 or .
The three girls were in a vehicle together, on their way to school, when they were struck in the intersection of Highway 10 and County Road 96, just before 7 a.m. Two Mounds View High School students were killed in a crash Thursday morning. Ramsey County Sheriff's spokesman John Eastham said Thursday the SUV carrying the girls was westbound on County 96 when it apparently turned left in front of an oncoming eastbound SUV.
He says at least two of the teens were wearing seat belts, as was the lone occupant of the other vehicle. At the end of the letter, Ridlehoover states Ramsey County officials are assisting in a safe memorial at the site of the crash. Students who wish to contribute to the memorial will have the opportunity on Monday, Dec.
5, with the help of a police escort that will accompany buses and vehicles leaving the high school at 2:20 p.m. Parking is available at the North Heights Lutheran Church and the intersection will be temporarily barricaded by Ramsey County Sheriff's officials until 2:50 p.m.
Schools across the metro have been tweeting support to Mounds View since the news broke, including the school's neighbor, Irondale. Students at the rival high school created a banner at the school with positive messages and posted a photo wearing Mounds View attire.
Two high schools ( & ) One community. A message from the Superintendent. — Mounds View Schools (@MoundsViewK12) Thank you (and so many other MN schools) for showing us your support. — Mounds View High (@moundsviewhigh)
best dating in jr high students killed in crash - Enka High Student Killed in Crash


Students and staff at Shakopee High School are mourning the loss of a 16-year-old junior killed in a car crash. Ja'Mason Moffett was one of five people heading south on Zumbro Avenue in a Jeep Cherokee just after school Thursday.
Scott County Sheriff Luke Hennen said the SUV left the road, hit a driveway and overturned. Ja'Mason died at the scene. Two 17-year-olds were critically hurt; another passenger and the driver were released from a Shakopee hospital. The Hennepin County Medical Examiner said Moffett died of multiple blunt force injuries around at 3:18 p.m.
High school principal Jeff Pawlicki said throughout the day students wrote memories of Ja'Mason and messages of support on a poster in the commons area.
"I think you can take a look in the building here and in about one minute come to the conclusion that he impacted a lot of lives and had a lot of connections and just knew a lot of staff and a lot of students," Pawlicki said.
The Scott County Sheriff's Office identified the other passengers as Sheikhnur Siad Jimale, 17, and Hannah Ludmilia Chance, 17, both of Shakopee. Khalil Malik Watson, 20, of Burnsville also was a passenger.
Jimale remains in critical condition at Hennepin County Medical Center. A statement from the sheriff's office said the driver will not be identified "due to privacy concerns and the ongoing investigation." Authorities say they haven't determined if drugs or alcohol were factors in the crash.
MPR News apps for Android and iOS Check out MPR News podcasts from the award-winning 74 Seconds to in-depth conversations on news and culture with Kerri Miller and our daily news updates. • • • • • Subscribe to email newsletters The Thread The 'sotan Capitol View MPR News Update AM MPR News Update PM
It will be a difficult return to school for James Logan High School students on Tuesday after two teens died this weekend in a crash. A third remains in the hospital. (KGO-TV) We've seen several friends come by the school on Monday to pay their respects. Some of them arrived after visiting the hospital where a third teen who survived the crash is recovering.
Another candlelight vigil will take place Monday night. The families of two teens killed in a crash Sunday morning on Interstate 880 in Hayward gathered at a home in Newark Monday. "I never thought I'd ever have to bury one of my siblings so soon," said the victim's sister, Danielle Ioramo. Junior's family tells me he was a total jokester. That's him on the far left back in the day. — Melanie Woodrow (@MelanieWoodrow) Danielle, who was wearing her brother's football jersey, says she fought with her baby brother the most and is taking his death the hardest.
For a time it seemed Joe Junior would make it. "He was fighting through a lot of surgeries," said the victim's brother, David Ioramo. Late Sunday afternoon, the Ioramo family found out he did not.
James Logan High School Senior Izaiah Mease also died in the crash. PaoPao on left who survived, Mease on right who did not. Friend in the middle tells me Mease had a big heart. — Melanie Woodrow (@MelanieWoodrow) Friends of both teens have been stopping by a candlelight vigil outside James Logan High School. "I love them both," said Brenden. "They're just funny, strong, big hearts." More than 100 people paid their respects on Sunday night.
Tuesday is the first day back for students. "It's not going to be a normal day, but Logan students are resilient," said Principal Abhi Brar. The teens were well-known football players. RELATED: Junior's family says he also played rugby and was going to be on independent study this year.
"No matter what anybody needed he was always there," said Danielle. One of six siblings and the baby of the family, Junior's family says the teen's smile and personality were big. "Just miss him being loud," said Danielle. "The house is quiet now. When we woke up this morning, it was the first night without him.." Here's Junior with his brother David. Between them, 4 sisters. Junior was the baby of the family.
— Melanie Woodrow (@MelanieWoodrow) A third teen who was in the front passenger seat, Izaiah PaoPao, is recovering in the hospital. "He's doing really well, doing really well," said friend Brenden S. The CHP is investigating the crash
the time a girl died in seventh period
Best dating in jr high students killed in crash
Rating: 6,8/10

1983

reviews