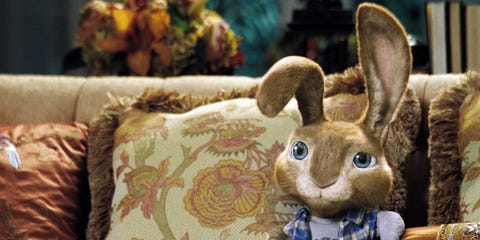 I've been planning this one for a while and I'm glad you guys finally get to see it. I had a little trouble finding interesting Easter eggs that would fit into the video but I think I did a pretty good job. Thanks for watching! Music: Broke For Free - Summer Spliffs http://brokeforfree.com/ https://soundcloud.com/broke-for-free http://twitter.com/BrokeForFree.
There are lots of great TV specials include an adaptation of Agatha Christie's Ordeal By Innocence, which features an all-star with including Bill Nighy, Matthew Goode from The Crown, Poldark's Eleanor Tomlinson and Anna Chancellor. The three-part period drama will be starting on Easter Sunday and promises to be a gripping watch.
Sherlock actor Andrew Scott will be taking centre-stage in a new modern-dress BBC production of William Shakespeare's classic tragedy Hamlet. Joining Scott will be Downton Abbey's Jessica Brown Findlay and Juliet Stevenson.
Fans of Sir David Attenborough can catch the naturalist's Wonder of Eggs programme on Easter Saturday. For those of an artist leaning, The Big Painting Challenge will be kicking off this weekend. Easter Monday bring a raft of great shows, particularly from which has several new programmes starting including futuristic thriller Kiss Me First which is a cross between Black Mirror and Enter Player One. A new group will be embarking on a stint on Bear Grylls: The Island and comedians Richard Ayoade and Lee Mack give audiences a whistle stop tour of the Belgian capital.
Also continuing will The Durrell, Marcella and The Good Karma Hospital on . EASTER SATURDAY TV Easter from King's - BBC Two - 6.15pm Ant and Dec's Saturday Night Takeaway - ITV - 7pm The Voice UK - ITV - 8.30pm Attenborough's Wonder of Eggs - BBC Two - 8pm Hamlet - BBC Two - 9pm Troy: Fall of a City - BBC One - 9.10pm Films Gone with the wind - Channel 5 - 10.10am Oklahoma - Channel 5 - 2.30pm Skyfall - ITV2 - 7.30pm Taken 3 - Channel 4 - 9pm AVP: Alien vs Predator - Channel 4 - 11.15pm EASTER SUNDAY TV Songs of Praise - BBC One - 5pm The Big Painting Challenge - BBC One - 6pm Top Gear - BBC Two - 8pm The Generation Game - BBC One - 8pm The Durrells - ITV - 8pm The Good Karma Hospital - ITV - 9pm Homeland - Channel 4 - 9pm Ordeal by Innocence - BBC One - 9pm Films The Silent Child - BBC One - 11.25am Shaun the Sheep Movie - BBC One - 12.40pm Joe Kidd - Channel 5 - 12.40pm Will Wonka and the Chocolate Factory - ITV - 1.40pm Space Cowboys - Channel 5 - 2.25pm Dumbo - Channel 4 - 4pm Stargate - Channel 5 - 4.55pm Bruce Almighty - Channel 5 - 9pm The Green Mile - Channel 4 - 10.05pm Sherlock Holmes - ITV - 10.15pm Selma - BBC Two - 11pm Just Go With It - Channel 5 - 11.05pm EASTER MONDAY TV Travel Man: 48 Hours in Brussels - Channel 4 - 8.30pm MasterChef - BBC One - 7.30pm Marcella - ITV - 9pm The Island with Bear Grylls - Channel 4 - 9pm Dave Allen at Pace - BBC Two - 9pm Lenny Henry: the Commonwealth Kid - BBC One - 9pm Kiss Me First - Channel 4 - 10pm Dave Allen: God's Own Comedian - BBC Two - 10pm Films Gnomeo & Juliet - BBC Two - 8.30am The House of Magic - Channel 4 - 8.55am DragonHeart - ITV - 9.25am Rise of the Guardians - BBC Two - 9.45am Free Willy - ITV - 11.25am The Jewel of the Nile - Channel 4 - 12pm Funny Lady - BBC Two - 12pm Seven Brides for Seven Brothers - Channel 5 - 1.10pm Oliver!
- Channel 5 - 3.10pm Z for Zachariah - BBC Two - 11pm
best dating of easter tv shows - Best TV Easter eggs


This post includes affiliate links. When you make a puchase via these links, I receive a small percentage. Very small but very appreciated. Thanks for loving ohAmanda! Since we moved into we've tried all the TV-streaming-things: Hulu, Amazon Prime, the CBS app (for Survivor, y'all!), the Disney Jr app, Netflix and now !
Do you know about Jelly Telly? It's basically a Netflix-like app full of curated kids' shows with Christian themes and messages. My kids are in love with it. And it makes me happy, too. Here's some of our favorite shows so far.. Friends and Heroes: Set in early Christian days, a group of Jewish kids and their Roman friend learn about Jewish and Christian heroes. It's exciting, has good animation and there are like 30 episodes to choose from.
Superbook: This is one of our all-time faves. If you grew up as a Christian in the 70's and 80's you'll remember this show. It's been completely redone with computer animation and modern stories. It's the best. Owlegories: Hooo, hooo, hooo!
My kids love Owlegories! They are short episodes about little owls who learn about God's Word through nature. Last Chance Detectives: This is a live-action show about a gang of kids who solve mysteries in their small town in Arizona. It's based on some audio dramas from Focus on the Family and they are super exciting. Theo: I adore Theo. They are short cartoons about two silly mice who learn about theology from a kindly old man while he tells Bible stories and more.
The animation is so beautiful and it's a quiet, sweet show with really precise language and teaching. Hoop Dogz: These remind me of some old Nickelodeon shows like Doug and…well, I can't remember any of the other ones but, the animation is fun and bright. Each show is about one of the ten commandments (although there are only like four episodes…) and it is hilarious. Two of the characters are televangelists. So. Rocket Pack Jack: This is actually just an hour long movie from one of the Lifeway VBS themes a few years ago, but it was really fun.
Asa made me look it up as soon as it was done to see if there was a Part 2! The Jesus Storybook Bible: HELLO! The animated audio versions of ! Torchlighters: This is my new fave. It's basically the stories of famous Christians and missionaries. We watched the Gladys Alyward one and I cried right through it. The kids loved it and even brought it up later that day because the story is so moving. Yancy: Yes! ! All the sing-a-long videos she has are available to watch. Talk about a dance party in your living room!
Plus, shows like Pahapahooey Island (a puppet show!), Angel Wars (a decent computer animated show about armor-wearing angels), Junior's Giants, 321 Penguins, The Nature of God (think Discovery Channel with a Creation-twist!) and a bunch of fun shows from my all-time favorite What's in the Bible? and several Veggie Tales! There are tons of preschool shows and a few shorts that feel like maybe they were made for a church curriculum (like Timbuktoons!) but are still cute and fun, Christmas and Easter movies and more!
Wanna see how we stream Jelly Telly at our house? ! Then !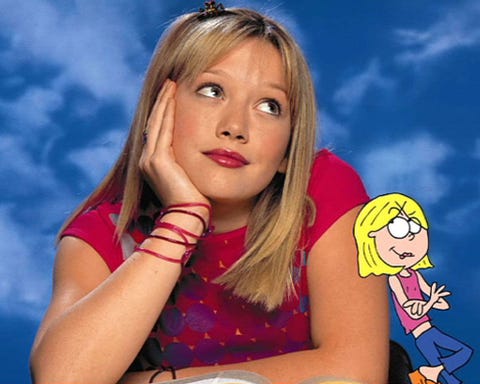 The very best dating game show shows on television, ranked from best to worst. This list of the greatest dating game show shows also includes pictures from the shows when available. Popular dating game show TV shows have been a staple of television for years, so there's often debate about what the most entertaining dating game show show of all time is. Don't let your favorite dating game show television programs in history get to the bottom of the list- be sure to vote them up so they have the chance to reach the top spot.
The list of dating game show television shows below includes information like the program's cast, creator and premiere date when available. List features The Bachelor, Eochair an ghrá and more.This list answers the questions, "What is the best dating game show show of all time?" and "What are the greatest dating game show shows?" Photo: / 1
Chilling Adventures of Sabrina ENDING EXPLAINED + Season 2 Theory
Best dating of easter tv shows
Rating: 8,6/10

458

reviews