If you just started online dating, or perhaps you're a veteran, there are a few important questions to ask your potential date so you can more easily determine if he or she is a suitable match for you. Below find a list of Dating with Dignity's top five questions you should ask an online date. Things to note: Please DON'T send a list of questions in a personal email. You'll make your potential suitor think they're interviewing for a job!. We do believe that while the best way to get to know if you share values as well as chemistry is to observe whether a person's actions match their words in real life; however, as a precursor, use this list to discover if that "future special someone" you just met online is the real thing. 1. What are you looking for in a relationship?
If you have been in a relationship and suddenly things are no longer how they used to be, then know that it is time to ask yourself some relationship questions, but now that you are aware that you need to ask questions, what are the questions to ask? Here are 100 relationship questions that can help both of you understand each other better. See also: 100 Relationship Questions To Ask Your Lover 1.
Would you relocate for love? 2.Would you be open to disclosing all your health issues to me all the time? 3. If you're having a bad day, would you want me to leave you alone or spend time with you and cheer you up?
4. What's more important, sexual chemistry or spending time together? 5. If you were convinced that I was making a bad decision, what would you do about it? 6. Do you like babies/how many kids would you like to have someday? 7. What's your wildest sexual fantasy that you'd want to try with me? 8. Would you feel insecure if I spent a lot of time at work? 9. How many sexual partners have you had in the past? 10. Do you like spending time with your partner's friends and family?
11. How often do you talk on the phone with your partner? 12. How often do you think of your partner? 13. When was the last time I came in your dreams? 14. If we went to a store to buy a couch and both of us liked different couches, would you still go with my pick? 15. Is sex about constantly pushing the boundaries or playing by the rules? 16. What was the best moment in your relationship so far?
(Are you smiling while recalling that moment?) 17. How do you show your love for each other? 18. When was the last time you said "I love you" to your partner? 19. When was the last time you disliked me? 20. Have you started to do something because of each other's influence? Also Read: 21. How often do you laugh together? 22. When was the last time you dreamt about your partner?
23. What was your first impression about your partner? 24. When do you think a person is ready for marriage? 25. What's the single most important thing for a relationship to be successful? 26. What would you define as cheating? 27. If I cheated on you, would you ever forgive me?
28. Are you in a relationship only because you enjoy the excitement or the feeling to be loved and cared about? 29. Does this partner make you forget the painful feeling of your previous relationships?
30. Do you look forward to your future with your partner? 31. Are you keeping any secrets that you're afraid of letting your partner know? 32. Do you think your partner's friends and family like you? 33. Do you feel that your partner accepts the way you are? 34. Have you seen each other at your best and worst? 35. What are some annoying habits of other couples that irritate you the most?
36. Who would you prefer as a partner, a good looking person or an extremely clever person? 37. How do you vent out your frustrations in a relationship? 38. Describe your perfect man/woman that you would like to date. 39. Do you make sacrifices for your relationship? 40. Is it really necessary to know everything from your partner's previous relationships? 41. Do you believe in staying with this partner for a very long time or even forever?
42. How do you feel when your partner has to leave you for some time because of work or studying? 43. Will you say sorry to your partner even though it's not your fault? 44. When was the last time you had an in-depth conversation with your partner? 45. In a relationship, what would make you feel happier, sharing or sacrificing?
46. Would you lie to make me happy and where would you draw the line? 47. Have you not let your partner do something just because you feel jealous or angry? 48. How do you feel when others find your partner attractive? 49. Have you ever changed anything for your partner? 50. How much do you think you understand your partner? 51. Do you have to know all of my friends?
52. Do you think past relationship secrets should always be kept hidden? 53. Do you think confessions make a relationship stronger? [Read: Should you really ever confess to cheating?] 54. Have you ever thought about cheating on your partner? Why? 55.
Have you ever thought about breaking up with your partner and why? 56. Will you lie for the sake of your partner's happiness and how do you define the line? 57. Do you trust each other? You might also like: 58. Have you thought about marrying your partner? (If you two have already married, do you remember why you had that thought of marrying your partner?) 59. Would you ever say sorry to me even if it's not your fault? 60. What's the one thing about me you'd like to change? 61. In an argument, whose side would you take, me or your mother?
62.What did you like or love about your partner? 63.Have you ever apologized for what you've done wrong to your partner? 64. Do you forgive your partner's mistakes easily? 65. How would you want to spend a special day with each other? 66. What is the most special memory of us that you hold? 67. If I told you to jump off a tall cliff and tell you that you'll land safely because there's a net you can't see yet, would you blindly trust me and jump?
68. Are you willing to compromise your happiness for a successful relationship? 69. When it comes to future, do you and your partner have the same relationship goal?
70. Are there more joyful moments than sad ones being together? 71. What is the ideal number of calls a couple should exchange in a day? 72. Would you compromise your happiness for the success of the relationship? 73. What's your idea of a romantic vacation? 74. Are you friends with any of your exes? 75. Can you avoid flirting if someone attractive flirts with you when I'm not around?
76. Do you think romantic gifts have to be memorable or do they have to be useful? 77. What makes you happier in a relationship, sharing or sacrificing? 78. If you could choose your partner again, would you choose the same person? 79. How should finances be planned between a couple?
80. Do you think celebrating Valentine's Day is corny? 81. What was your first impression about me? 82. Do you throw temper easily for small mistakes of your partners? 83. Do you respect each other's beliefs? 84. How did the relationship start? 85. Do you still like what you loved about your partner and why? 86. How often would you want to go out on a date with me in a month? 87. What is your biggest sexual turn off?
88. What do you find sexiest about a person of the opposite sex? 89. Do you smile when you relate something from your daily life with your partner? 90. Can you recall the most romantic moment with this partner? 91. Do you get each other's feeling without the need to say anything? 92. If someone attractive exchanges glances with you at work, would you tell me about it? 93.What's the craziest thing you'd be willing to do for me? 94. What kind of a parent do you think you'd be?
95. Are you happy with the intimacy you share? 96. Is it fine for a partner to use the toilet with the door open? 97. After a break up, would you ask for your gifts back/would you give back all the gifts?
98. Which love song best describes our relationship? 99. Do you feel jealous if your partner hang out with a friend of the opposite sex? 100. How serious are you both taking this relationship? You might also like these topics: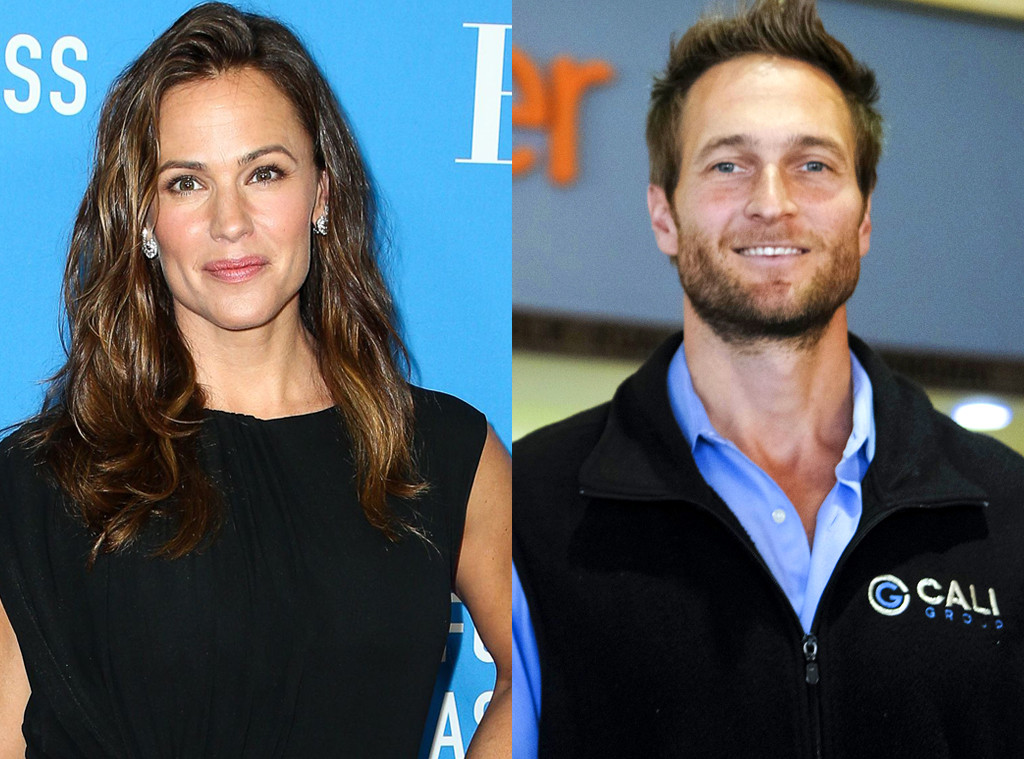 best dating questions to ask your ceo - 50 Questions to Ask Your Partner to Connect on a Deeper Level


Consider follow-up questions based on the company goals, performance, and growth plans. • The plan says that we need to cut cost to remain profitable, what are the different way in which the company is planning to achieve that ? • How can we support the company goal to reach the XYZ revenue plans?
• The presentation outlines X amount of investment in these areas, how about Y division, Is there a specific plan for continued investment in Y? • Can you elaborate little more on the steps we are taking to stay as the top provider of Y solution to the customer? • What are our plans for going public? (for pre IPOs) Is there a time frame? • We have been trying to break into Y Market for quite some time, are we looking at something different this time?
• What is the market response to our new product? • How are we going to improve our product for the new release?
• What are our plans to forestall our competition? • What can we do to help support this XYZ company-wide initiative? • Can we improve our IT infrastructure in these ways? • Can we invest more in R&D, what is your position/take on that Remember you don't need to always ask questions, you can state your thoughts and share your ideas in the meeting. Stay relevant, be concise and genuine and add a dash of humor.
The town hall meetings are great to provide clarity and purpose to employees and helps the leadership team to engage with the employees and generate enthusiasm and trust. An all hands meeting is meant to rally and inform everyone. It is not a place to try to look smart or to make the CEO look bad.
However it is an opportunity to get the CEO to open up on some bigger picture issues that may be on the horizon that he or she is thinking about and the rest of the team is mostly too busy to consider deeply. Asking about how current events might affect your business is always good.
Amazon buying Whole Foods Market could have implications for your business. Ask about his or her take on the economy and what's happening from the CEO perspective is good. He or she might be getting superior information they can share. Ask about plans for investing in technology. If they don't have any plans, then there is a big problem.
Will the company be investing in communicating with customers through smart phones? Artificial intelligence? Predictive analytics. Better CRM systems?
Better security? Better data? Ask about growth plans next year. Everyone knows the plans for this year, but the CEO should be having many discussions about next year and the year after which will affect you. Ask about his or her template for acquisitions. Will they make any?
If so, what are they looking for? If there are clear and present dangers like losses or overleverage or legislation or a competitor getting into your market, ask about plans for addressing these. Ask about plans to expand into new markets or new products. What is on the drawing boards? What is the board talking about? Ask if there are ways employees can help to drive long term growth besides just doing a good job at Day to Day tasks. Is there anything you can be doing or thinking about?
Put your self in the CEOs place and ask the questons you know he or she wants you to ask. Again, an all hands meeting is a rallying point and you want to contribute in a positive way just as you would if your sports team was about to go on the field.
It's not a time to try to score points or make yourself look good or knock the CEO down a peg. If the CEO needs to be knocked down a peg, find some other venue. Ask a good question that will allow the CEO to talk about some things that are important to the company (and to you), but which don't come up in daily tactical discussions.
Today, I pulled up a popular question from Quora that thousands of individuals are interested in learning about…"What do I ask the CEO of the startup that I am interviewing with?" From my experience as the CEO of Portlight, I've compiled a list of four main topics and 17 questions that will guide you in your next interview with a startup CEO and give you a better chance to knock their socks off.
Understand who the CEO is The first thing to reflect on while you are preparing your questions to ask a startup CEO is why the CEO exists within a company. Answer the question: "What is their role and what do they influence most within the company? Having a clear and accurate answer to this question will make creating your questions to ask him or her much simpler. For a start, the CEO is the visionary and strategic leader of the company that they reside over.
They spend their time imagining the future of the company, strategizing the action steps necessary to achieve that vision, and influencing the team through their leadership style. Here are the top 4 topics that I encourage you to focus on: Topic 1: The mission of the company • Why does the company exist? What is its main value proposition? • Who is the company's ideal customer and how does the company currently approach them?
• How did the company get to where it is today? • Can you tell me more about the founding of the company and what the problem is that you were addressing? Topic 2: The company culture • What are the company's core values? why? • How do you describe your culture? • Is it a culture where ideas and criticisms are welcomed?
• What is not allowed within the culture? • Who is the ideal candidate for this company? • Why did you create the culture to be this way? What ideals does it stem from? Topic 3: The vision of the company • Where do you want to company to be in 3 years? • Pay attention to see if they have thought about this before. It may be a bad sign if they appear very unsure of where the company is headed. • What drives you to have this vision?
Why are you passionate about this? • How did you create the vision? • Do you think that the company will ever need outside investors? Topic 4: Strategic Planning and Action • What are the company's main objectives in the next year? • What are the greatest obstacles for the company this year? • How are you planning to overcome them? • How many people are you looking to hire this year? • How do you communicate the strategy to the team?
What to expect from the CEO The CEO should be able to answer all of these questions at a high level and will be impressed that you are interested in these aspects of the business.
Keeping your questions focused on these four areas will lead to a strong and informative conversation with the CEO of a startup company. How to further impress the CEO To further impress the CEO, come to the interview with your own ideas and share them if you have the opportunity. The CEO wants people on their team that have the ability to critically think for themselves and can challenge the norms in positive ways.
A strong interest and opinion in the matters mentioned above will also indicate that you have potential to grow within the company and become a leader for the team. To better prepare for your interview with a startup CEO, you can also read my column, . It will give you a more comprehensive understanding of the CEO's main roles so that you can create even more intelligent questions for discussion at your interview.
Share your Experiences! If you're interested in feedback on the questions that you have prepared, email me at Connor@ConnorGillivan.com. For those of you have who have been on either side of the table of the interview, please share other questions that you recommend to readers.
Connor Gillivan is the author of ConnorGillivan.com and the CMO of FreeeUp.com, a leading freelance marketplace. He sold over $25 million of product with his first eCommerce business. His writing has been featured in leading online publications such as WebRetailer.com, Business2Community.com, and Influencive.com. I was curious if you ever considered changing the structure of your website? Its very well written; I love what youve got to say. But maybe you could a little more in the way of content so people could connect with it better.
Youve got an awful lot of text for only having 1 or two images. Maybe you could space it out better? He is the co-founder and CMO of FreeeUp.com. He has built two companies to over $10 million in yearly sales within the eCommerce industry and is a leading voice for entrepreneurship and digital marketing.
Connor's writing is regularly featured in publications such as Business2Community and he shares his insights through business podcasts like Conscious Millionaire. He is the author of Free Up Your Business: 50 Secrets to Bootstrap Million Dollar Companies. Connor lives in Denver, CO.
Twenty Questions to Ask Other Leaders - Michael Hyatt Podcast S1E08
Best dating questions to ask your ceo
Rating: 9,8/10

238

reviews