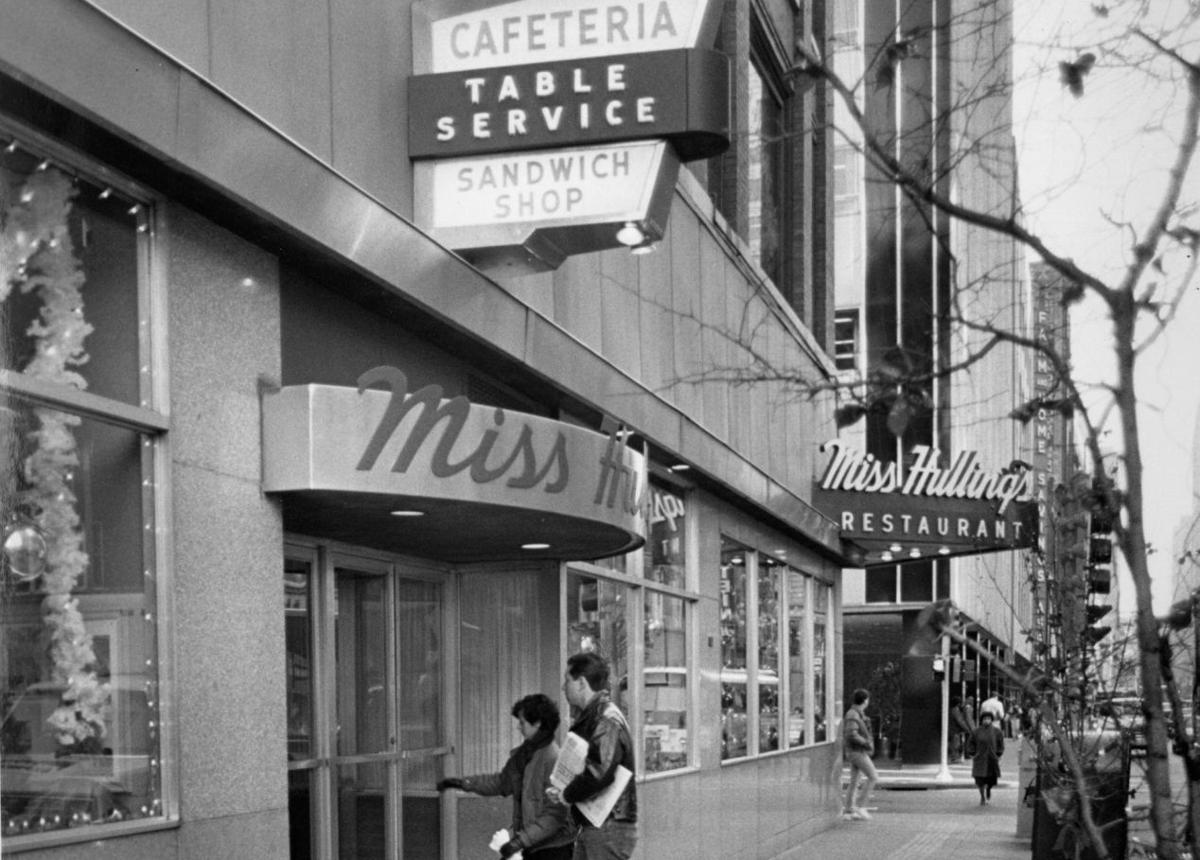 Book now at 99 date night restaurants near Downtown St. Louis on OpenTable. Explore reviews, menus & photos and find the perfect spot for any occasion Food was good, view were great, service was good and value was fair, it was very expensive and I expected better quality. I would go back for the view on a special occasion.See more.
As the best seafood restaurants in St. Louis, MO remind us, most visitors to Missouri probably aren't thinking of it as a plum dining destination for seafood. But, they would be wrong, because there are plenty of places in the state flying in fresh fish and serving up great meals for pescatarians and those just looking for a plate of salmon, trout, cod and beyond — you just have to know where to look. For example: serves up huge and delicious platters of Mexican-style shrimp, snapper and more to share.
oysters can be had for a dollar apiece if you come in at the right time. , meanwhile, offers delicious seafood boils. On the hunt for the best seafood restaurants in St.
Louis? Look no further than the list below for some great starting options: Name Location Description 172 Carondelet Plz, Clayton The most upscale spot on our list, 801 Fish does dining right: This place offers a pleasant atmosphere, truly outstanding service, and unparalleled seafood.
Try the pan-seared Alaskan Halibut, with king crab, scallion cream, potatoes and vegetables. Or perhaps the Lobster Tail Risotto is more to your liking? If you'd like to keep it basic (say, lobster, oysters, etc.) this is one of a handful of places in town that will do them better than anywhere else.
1330 Aubert Ave It's pretty simple: If you're looking for fantastic seafood, you likely won't find anywhere better than Shell City. One bite into the Original Platter (shrimp, crab, sausage, corn and potatoes), and you'll be an instant fan.
Tackle the Cajun Yung Platter, an enormous, multiple-person effort involving lobster tail, crab and crab cakes, shrimp, sausage, potatoes and corn, and you'll forget about having to eat for the next day.
2818 Cherokee St Cherokee Street offers plenty of excellent Mexican food to enjoy. But Mariscos El Gato is one of the only restaurants in the area featuring Mexican seafood.
Here, the selection includes a variety of shrimp, salmon, snapper and mussel dishes, along with some huge and shareable platters. 11801 Olive Blvd, Creve Coeur The selection at Bristol Seafood Grill is impressive. Enjoy a glass of wine as you indulge in a menu filled with flavorful American and international-style seafood dishes.
Whether opting for fresh oysters, seared scallops, lobster bisque, Peruvian ceviche or Vietnamese crab spring rolls, it's hard to go wrong here, so indulge yourself.
1831 Sidney St Peacemaker's lobster and crab is some of the best in St. Louis. Everything from Connecticut- or Maine-style lobster rolls to steamed mussels and crabs to steamed Buffalo Crawfish buns to catfish and oyster po' boys mean the menu is a can't-miss.
For dessert, you can sup on superb pies — caramel apple and pecan are among our favorite picks. 740 De Mun Ave, Clayton Every weekday from 11AM to 7PM (or till the oysters run out), you can sit at the bar at DeMun Oyster Bar and have your fill for a dollar each.
Of course, if you'd rather come in for brunch or dinner, crab cakes or grilled trout and some signature drinks are always a good idea. 8080 Olive Blvd, University City The Mad Crab, one of best new additions to St.
Louis's dining scene, offers something unusual. Choose your type of seafood (crab is, of course, an obvious choice) and your spice level, then wait a few minutes for your seafood boil. It won't be the easiest meal to wash up after that you'll find (it comes in a bag), but it will be fun and it will be unforgettable and delicious.
736 S Broadway Broadway Oyster Bar brings the experience of New Orleans to St. Louis — the atmosphere, the music and the food. Get a bite of the Nola Style Barbecue Shrimp, Louisiana Fried Alligator and Char-Grilled Oysters you didn't know you were craving. Wash them down with something festive, like the SoCo Hurricane. Live music on Thursday nights will also prove a crowd pleaser – come here with friends or visitors to town to get the most from the experience.
535 S Lindbergh Blvd Kreis' Restaurant fancies itself a steakhouse, but if you're in the mood for seafood, they have plenty of it on offer as well. A number of excellent appetizers (ahi tuna, bacon wrapped scallops, crab cakes, garlic shrimp and more) serve as the warmup for the king crab legs and seafood platter entrees. 8224 Olive Blvd, University City If you're a dim sum newbie, carts of food constantly coming by your table can be overwhelming.
But if you set yourself up to have a great experience here, you will. Much of the best food to munch on here falls into a variety of different categories, but lobster, scallops and jumbo shrimp dishes rank among highlights. CHEAT SHEET Ben Szanton A Boston native, contributing editor Ben Szanton has embraced St. Louis but is still learning more about his new city by the day. A young entrepreneur and exercise enthusiast, he's always happy to share the new song he can't stop listening to or taco place he just discovered.
He covers a wide range of St. Louis topics for SELECT.
best dating st louis mo restaurants - The 15 Best Places That Are Good for Dates in St Louis


Consider St. Louis a welcome change of pace to the climate of big-city dining. "Farm-to-table" is not something that's often advertised here in the STL, because it's assumed that if you're a chef here, you personally know all your suppliers, farmers, and butchers, as they're close to home. We don't take fine dining too seriously, and there is no restaurant that, even on an incredibly busy night, would ever turn away a hungry visitor to the city.
Although the city may be best known for a certain all-encompassing brewery, an explosion of exciting, delicious, and creative small-scale local beer producers have begun to enjoy success. Consummate craft cocktail bars have become indicative of the local drinking scene. Here is our list of the top places in the Lou devoted to food and drink that make us most excited about what is currently happening on the gastronomic scene, and what is yet to come.
Cherokee Business District Fried chicken places have been popping up all over St. Louis in the last year, but the standout is Byrd & Barrel. The restaurant's buttermilk fried chicken is a glorious deep golden brown and the meat is remarkably juicy with genuine poultry flavor, something missing from most chicken these days.
B&B's chef/owner Bob Brazell comes from a fine-dining background and offers unexpected, complex entrees and sandwiches. "The Chicken and the Egg," pairs pillowy gnudi (gnocchi-like dumplings with ricotta cheese), chicken thigh confit, and raw yolk, while the banh mi, loaded with fried chicken livers and house pickled veg, is strangely titillating.
Although Brazell seems like he has his tongue firmly in cheek, you can taste his enthusiasm and joie de vivre in every bite of his bird-based cuisine. Brentwood There are a multitude of incredible Chinese, Vietnamese, and Thai restaurants in St.
Louis, many of them in University City on Olive Blvd. However, THE restaurant wildly popular with locals and restaurant industry types alike since 1984 has always been Mai Lee.
The ever-hustling staff serves up over 200 dishes that are super-fresh, bright, flavorful, and so consistently perfect it is almost disturbing. Pho savant and chef/owner Qui Tran will help guide you through the epic Vietnamese, Thai, and Chinese menu, but dishes like the salt & pepper calamari and rare beef marinated in lime and ginger are a must. The daily specials like the crispy bottom rice bowl with seafood cooked in a clay pot are so choice, and DO NOT pass on the life-giving elixir that is Mai Lee's pho.
Clayton There is an inviting earnestness to the food created by chef Matt Bessler of The Libertine. No spumescent, burbling foams atop exotic game meat here. Instead, a menu of height-of-season ingredients prepared using solid classic techniques results in satisfying, generously portioned dishes.
A monumental starter of roasted bone marrow and beef cheek with Medjool jam and apple frisee salad is a head turner and will have you (a bit frantically) scraping the very last nubbins of goodness from the bones. Polenta made tableside and served with a rich ragu is meant to be shared. Not to be missed here is the popular, ever so cheeky Tiki cocktail menu. Although the kitschy, fruit-speared, umbrella-donned drinks arrive in fresh coconuts, presidential busts, and vessels shaped like turkey legs, they are well crafted, balanced, and utterly nectarous.
Cherokee Street "Makers of weird beer" is a noble moniker to be sure, but only if that beer is weird and delicious at the same time. Nothing is weirder or more delicious than Earthbound Beers' offerings, with names such as Fuzzy Pickles, Jeffeweizen, and Extinction Level 630.
The team of three brewers also offer awesome descriptions for each of their six small-batch beers. Take their Dead Druid King, "black wheat beer brewed with oak leaves, based on some ancient-ass brewing history from Bavaria.
Original recipe was legit found in a tomb." This fall, Earthbound is moving into the massive historic Cherokee Street Brewing building built in 1866. It will house a tasting room with 17ft-high vaulted ceilings, a full-service restaurant, a bar, and a fermenting, bottling, and packaging operation.
Stay tuned to see how weird Earthbound will become with its expansion. Botanical Heights Upstairs from its small casual sister bar, Olio, Elaia has an upscale dining room that's captivating, while sparse -- the place you go to get the wholly aesthetic dining experience. The dishes at Elaia are a modern, highly composed mosaic influenced by chef Ben Poremba's lifetime of travel. The Mediterranean-focused restaurant offers dishes like olive oil poached cobia (a fish known by many names) with grapefruit, pomelo, watermelon, serrano, and rosewater.
The parfait of foie gras and chicken liver mousse pairs a damn sexy liver mousse with a mix of greens, pickled hamachi mushrooms, blueberries, and slices of fresh black truffle. The wine menu, meticulously cultivated and organized like a travel guide, with wine regions described as engagingly as a novella (and about as long), is not to be missed. The Hill "Five," as it's called, is altruistic in its practices both sourcing and serving food.
Concepts you've certainly heard before, "hyper-local," "seasonal," "classical techniques," actually translate here as consistently incredible meals. The menu changes daily, but the charcuterie has the power to cause eaters to swoon and speak in tongues. Both a selection of cured meats and a tremendous offering of small farm cheeses are paired with house-made pickles, jams, and breads. Located on The Hill, Five is not in a hot or trendy neighborhood and does not receive consistent attention from the press, but it is always busy -- packed on weekends -- with a huge loyal following of diners looking for substance over scene and a consistently gratifying dining experience.
Benton Park Craft cocktail whisperer, mixed drink maestro, exotic elixir captain Ted Kilgore has been sent fan mail, several times. After enjoying a libation or five at Planter's House, the craft cocktail bar and restaurant located in the Benton Park neighborhood, you may feel compelled to pen a letter of adoration yourself. The snappily dressed yet modestly reserved Kilgore and his magnetic wife, Jamie, opened Planter's House on repeal day, December 5th, four years ago.
A cultivated tippler's Eden, the space also houses the Bullock Room upstairs. An intimate second bar candlelit and lined with red velvet brocade wallpaper, it offers an even larger cocktail menu. Kilgore is an adroit completist, proud to offer over 100 different types of whiskeys and over 400 varieties of spirits. Maplewood Sitting in the 50-seat tasting room at the Side Project Cellar can make you feel like a bit of a dolt if you have, say, an "average" amount of beer knowledge.
Holding a 100-point score and regarded as "world-class" by BeerAdvocate, it's enough to make anyone feel like a novice. Don't sweat it. At the Side Project Cellar there is a great deal of serious wild fermentation chatter but it's a welcoming place (maybe even more welcoming) for someone new to barrel-aged and sour beers. If you consider yourself a beer expert, you too will find geeked-out happiness at the Cellar.
Most of the offerings focus on spirit barrel-aged saisons as well as sour/wild ales. Take the time here not only to enjoy award-winning experimental beers, but also to appreciate the nuanced, finely detailed way in which they are served. From taps that are individually temperature programmable to lambics served in the traditional lambic basket so as not to disturb the yeast in the bottle, this is a place that defines great care in brewing, storing, and serving world-class beers.
Benton Park Kevin Nashan, the chef and owner of Sidney Street Cafe for almost 15 years, makes dishes that are erudite, innovative, and mindfully constructed. One of the most important and influential chefs in St. Louis, Nashan was utilizing seasonal, local ingredients before it became part of the fine-dining constitution. The Chef's tasting menu is especially complex and mature but has playful and clever elements as well. A la carte dishes like the kombu-cured fluke with charred peas, puffed rice, pickled green strawberries, and a chocolate vinaigrette are deliberately esoteric but also remarkably delicious.
Delivering both a cerebral and aesthetic dining experience, Sidney Street continues to be a vital trailblazer in St. Louis fine dining. Edwardsville, IL There is nothing precious about the food offered at Cleveland-Heath.
The only pair of tweezers to be found in the kitchen are for pulling pin bones from fish. Having trained at The French Laundry and Ad Hoc, chef/owners Jenny Cleveland and Ed Heath could have come to St.
Louis donning tweezer holsters -- they know their stuff. Instead they came with the deliberate intention of opening a highly approachable, genuine, and straightforward restaurant. By offering both the lunch and dinner menu during, well, lunch and dinner, diners have the option to get a sandwich like the explosively flavorful BLT or the ethereal foie gras on French toast. Generous with portion sizes, the gasp-inducing behemoth pork porterhouse chop weighs in at about a pound. Cooked by diligently basting the meat with hot clarified butter, it arrives, topped with a shimmering fried egg, looking like a juicy Joy of Cooking centerfold.
Cherokee Business District A great coffee house should have, first and foremost, excellent coffee. Second, the food and pastries should be equally as good.
While St. Louis has a bevy of coffee houses serving excellent and interesting coffees, The Mud House stands apart as equal parts outstanding coffee house and remarkably stellar restaurant. Pastries include standards like scones and muffins but also fragrant downy brown butter financiers. The menu includes a popular and convincing English breakfast alongside items like grits & greens and an ever-changing daily Dat Hash. A pork confit sandwich is Midwest goodness and served with chowchow.
Although The Mud House has been labeled by some gimpy Yelpers as being "too hip to function," the always-bustling atmosphere draws both man buns and receding hairlines with stellar coffee and deeply satisfying eats. Maplewood Reeds American Table is an example of the young vanguard of chefs who are opening restaurants to great anticipation in St. Louis. Matthew Daughaday's restaurant has no ironic touches, nor is it uber-chic.
It lacks Edison lightbulbs which adorn every new restaurant, but it is a beautiful and simply outfitted space with pragmatic touches. The food is also rooted in substance rather than style. The roasted chicken is almost self-effacing in its simplicity but it is also a beyond-textbook example of what a perfectly cooked chicken breast should look, smell, feel, and taste like. Beyond life-changing chicken, the eclectic dishes deliver thoughtful ingredient combinations and flavors that comfort. The sticky glazed pork belly with kimchee fried rice and green onion aioli is at once new and dynamic as well as warmly familiar, and the bacon-fried cornbread may have you licking from the small cast-iron dish it's served in.
Lindenwood Park Farmhaus is an understated space seating 40 with utilitarian steel metro racks holding dishware and other essentials tucked into the corner of the dining room.
In the bar area are Kevin Willmann's discreetly displayed James Beard semifinalist awards for Best Chef Midwest. Having spent a large part of his life as a fisherman along the Gulf Coast, Willmann's fish dishes are prepared masterfully but with the same easy style the entire menu shares.
Traditional items like The Butcher's Plate -- a monumentally generous collection of house-made charcuterie and local cheeses -- are offered with items like sweet potato and blue cheese "nachos." Willmann's seven-course tasting menu is altogether more serious and indeed James Beard award-worthy. Farmhaus lacks pretension and high polish while delivering cultivated fine-dining flavors.
St. Charles, MO When you walk into Sucrose, you can order an espresso (it serves excellent St. Louis-based Blueprint coffees), or you can simply beeline it to the two large glass bakery cases in the center of the shop. Aaron and German-born Agi Groff, the husband-and-wife team behind Sucrose, bake everything utilizing classic French and European techniques.
Frangipane tarts are filled with glistening seasonal fruits while classic cakes like Opera and Sacher Torte stand tall and fancy.
Crumb-topped fruit pies, custard-filled eclairs, decadent chocolate croissants, and a selection of over a dozen different flavors of the supreme macarons are just a portion of the daily offerings.
Upon your first profiterole, bite of citrus lavender olive oil cake, or earl grey macaron, you'll agree the pastry is profoundly good -- otherworldly good -- and it will forever change you. Maplewood Offering hand-cut, pasture-raised pork, chicken, beef, and lamb from locally sourced farms seems like a no-brainer.
However it wasn't until former chef-turned-butcher Chris Bolyard opened his meat shop in the Downtown Maplewood neighborhood last fall that there was one reliable source solely offering altruistic meaty goodness. Everything is hand-cut here. Want a Flintstones-sized pork chop? Ask Chris and he will cut you a 3in chop.
Hungry meat eaters who don't want to cook themselves can enjoy any of the smoked meat and poultry offerings or charcuterie prepared with a chef's adept precision. Also notable are the daily lunch sandwiches, the remarkably flavorful bone broths, and the varied provisions (including phenomenally fresh prepared lard). Ethically sourced meats paired with genuine service and skilled butchering equals a business that has established itself as essential in less than a year's time.
Central West End Taste is built solidly on craft cocktails that range from whimsical to cerebral as well as outstanding small plates. People watching on the patio is the perfect opportunity to try the vibrant "No More Tangles" -- St. George Terroir gin, Dolin Genepy, passion fruit, lime, peach, and cucumber, or the sentimental "How Fucking Romantic" -- blueberry-infused pisco, Aperol, hibiscus, lemon, and lavender honey.
Make sure to come hungry as well as thirsty as chef Heather Stone's offerings are as thoughtfully crafted as the drinks. A dish of greens, pig face croutons, strawberries, rhubarb, and walnut is the best face you've ever tasted while the sweetbreads with hot sauce, celery root, and shallots is sure to be the best thymus gland you've put into your mouth.
South Grand The definitive place to enjoy and imbibe gin from around the world, The Gin Room is located inside Cafe Natasha, a Persian restaurant on South Grand. Masterfully run by Natasha Bahrami (yep, the restaurant is named after her too), it offers quite possibly the most complete, exhaustive, curated collection of over 100 gins to be found in the US and certainly the Midwest.
"The Gin Girl," as Bahrami is called, is a true ambassador of the spirit, and her enthusiasm over the history, distillation process, and particular qualities of the different gins she offers is infectious to anyone with a soul.
She is graciously willing to share all her knowledge with you if you are interested, or she'll just pour you the most sublime gin & tonic you've ever tasted and leave you be. Midtown Visit the Arch. Go to a Cardinals game. Eat at Pappy's. This is the list of essential "must-dos" for anyone visiting St. Louis. Pappy's smokes up a variety of meats daily, but the pork baby back ribs are reason alone to visit the city.
Smoked for 14 hours over fruitwood, Pappy's ribs are a glorious, tender bite of meaty succulence. Not cloyingly sweet or dripping in sauce, they follow the Southern style of BBQ with a dry rub and a hit of glaze to finish.
The line that forms around the building daily is testament to its continued popularity amongst not only locals but many out-of-state visitors as well.
Bogart's Smokehouse Bringing barbecued meats to a whole new dimension, the team at are determined to cook the sweetest, smokiest meats in their grill pit. Whether you are after melt-in-the-mouth pulled-pork, succulent smoky-beef brisket, aromatic apricot bruléed ribs, tender turkey, tangy smoked prime rib or fine strips of pastrami, Bogart's has the dish for you. All of the meats are available with a choice of sides including pit-baked beans, devilled-egg potato salad, BBQ pork skins and apple sauce, as well as a choice of tangy, sweet and smoky sauces.
Bogart's also offers a take-out service and a choice of meats available by the pound, perfect for family picnics. , +1 314 621 3107 Broadway Oyster Bar Featuring live music seven nights a week, the is like nowhere else in St. Louis. Voted one of the best restaurants in the entire , Broadway is a Cajun-Creole restaurant that doubles as a bar and gig venue. Famous for its fresh seafood specials and authentic Creole cuisine, try the fried alligator and boiled crawfish appetisers, followed by the oyster medley and jambalaya main courses.
A dive bar in décor, this restaurant is perfectly rustic and oozes that much-loved New Orleans style. A place to party as well as to eat, check out the to see who is playing next. , +1 314 621 8811 Cielo Restaurant and Bar Situated on the eighth floor of the Four Seasons St.
Louis, offers unbeatable sweeping views across St. Louis' cityscape from every table. The restaurant serves delectable modern Italian cuisine, complete with a grand selection of both Italian and wines.
Making the most of locally available ingredients, the menu at Cielo is seasonal and is the creative work of executive chef Gian Nicola Colucci. Order a selection of small plates to share, such as the bruschetta, crispy sweetbreads and blue-crab salad. Or do as the Italians would and opt for the traditional three courses, beginning with a selection of antipasti, followed by a pasta or risotto dish, and finished with a fish or meat course.
+1 314 881 2105 The Crossing The Crossing A restaurant worthy of indulging, takes its inspiration from Italy and but uses the best of local produce, vegetables, meats and seafood to create its fusion dishes.
The chef created his unique tasting menus to encourage diners to eat slowly, savour every taste and sample multiple dishes upon every visit to The Crossing. The premium tasting menu is simply outstanding, and includes such delicacies as tagliatelle, Spanish octopus and foie gras; the entrée consists of sea-scallops shiitake, yellowfin tuna parsnips, Moroccan-spiced lamb loin and beef tenderloin.
Then finally, for dessert a medley of fried apple pie, prosecco panna cotta, almond-oat crumble and nectarine cobbler is served. , +1 314 721 7375 Element Located on the top two floors of a former power-plant, concept restaurant provides guests with a charming open-air rooftop terrace on which they can enjoy a unique and delicious meal. The menu at Element features a variety of contemporary American dishes that are prepared using locally sourced ingredients and produce wherever possible.
Dare to try something new such as the sweetbreads with bacon, oyster mushrooms, sage and black ipa mousse, or stick with something more traditional but equally as tasty, such as the pork chop with a smoked bourbon apple sauce.
, +1 314 241 1674 The Fountain on Locust The Fountain on Locust No trip to St. Louis is complete without a stop at . Missouri's very own award-winning ice cream parlour for adults, Fountain on Locust serves a variety of homemade café-style grub dishes, but what really draws in the crowds are the retro desserts and drinks.
The ice cream martini is the most delicious cocktail imaginable, and the champagne floats will reassure you that desserts aren't just for kids. Food and drinks aside, the quirky restaurant is also famed for the hand-painted art deco interior that surrounds the entire eatery. Guests can sit at the bar with a cocktail and a plate of pita and hummus, or take a seat in a booth to listen to the restaurant's own radio comedy serial 'Soap Hospital' while they eat. Lovers of fizzy drinks should try Fountain on Locust's homemade old-fashioned phosphate sodas too.
, +1 314 535 7800 Hendel's Restaurant This cosy, family-run eatery is celebrating its 20th anniversary this year and is still as inviting and successful as ever. features a custom-made oak bar where guests are welcome to sit whilst enjoying a glass of wine from the extensive estate selection, a jug of craft beer or a perfectly mixed speciality drink.
Over in the dining area, stop by for a Hendel burger or a slice of quiche at lunchtime, order the raspberry pork, sautéed tilapia or Cajun carbonara for dinner. The Sunday brunch is also a firm favourite among locals, with both the cured ham and roasted asparagus frittata and the crab-cake eggs Benedict being superb choices.
Hendel's keeps its guests entertained every Friday and Saturday evening with live music. , +1 314 837 2304 Home Wine Kitchen Tucked away in the St. Louis suburb of Maplewood, the is a gorgeous and welcoming restaurant co-owned by Head Chef . The menu changes weekly, keeping things fresh and creative in the kitchen. On Mondays there is no menu at all, as guests tuck into whatever delectable dishes Cassy feels like preparing that day. Not for fuss-pots, the Home Wine Kitchen is the true foodie's dream.
Expect dishes such as bruschetta with apple, mustard, caramelised onion, and lardo; veal sirloin with wild mushrooms, cream, vinegar, green onion, egg yolks, and grits; and yellow squash with bacon, polenta, and tomato. Each week the menu can be viewed online, and diners always have the choice of going with a fixed price three- or four-course option as well as the a la carte.
+1 314 802 7676 Niche Run by two highly respected executive chefs, specialises in classic new-American cuisine with a contemporary twist. Focusing on creating truly delicious dishes using humble ingredients, Chefs Gerard Craft and Adam Altnether are incredibly passionate about native Missouri produce. Diners get to taste their offerings in a relaxing yet stylish restaurant, perfect for romantic and celebratory meals.
For a one- or two-course meal, simply choose the most tempting dishes from the a la carte menu, but for something truly special opt for the four-course option. Starting with zucchini soup, order the quail with eggplant for the second course, the red snapper with celery root for the third course, and finish with homemade camembert for dessert.
+1 314 773 7755 One 19 North One 19 North A cosy and inviting tapas restaurant in the heart of , is run by a husband and wife team with a strong love for these little plates.
Inside the restaurant, sleek dark wood abounds, and stucco walls and exposed brick help create an undeniably Spanish feel, despite the American influences clearly visible on the menu. With so many tapas dishes to choose from, the only thing to do is order two to three each and share them. The crispy artichoke hearts, pan-seared sea-scallops, grilled lamb chops, beef carpaccio and grilled Brussels sprouts are all fantastic choices.
+1 314 821 4119
Tour of St. Louis - Best Places To Visit
Best dating st louis mo restaurants
Rating: 7,1/10

656

reviews