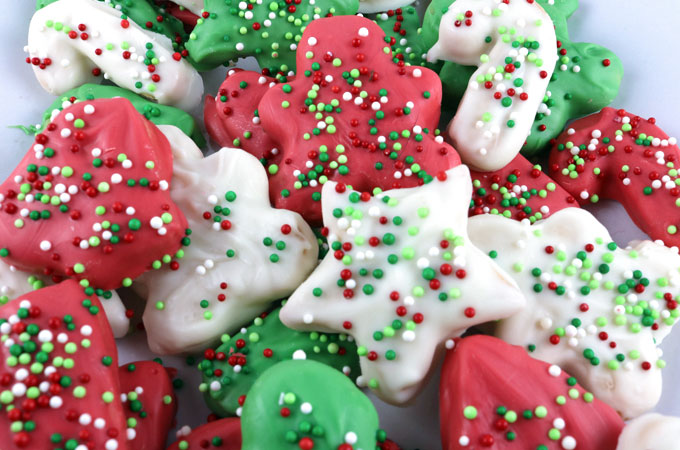 Two Sisters Crafting's best boards. Disney Tips and Tricks. Two Sisters Crafting • 236 Pins Check out this Maraschino Cherry buttercream frosting from Two Sisters Crafting! We cannot wait to try this one! How To Color Fondant At Home - Novelty Birthday Cakes Our Chocolate Popcorn is sweet, salty, delicious and chock full of chocolate flavor and white and dark chocolate candy. Yum, yum, yum. #chocolate #popcorn #PopcornRecipes #SweetPopcorn #TwoSistersCrafting.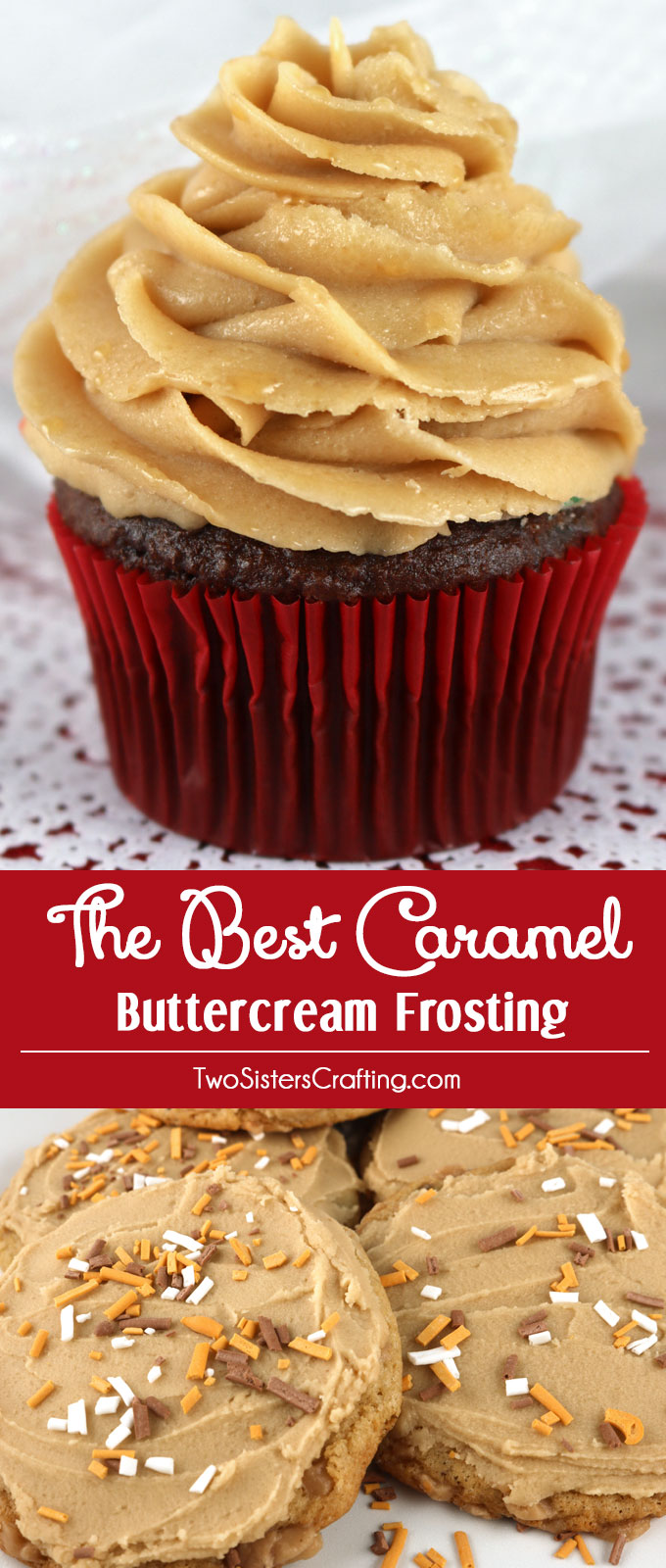 Ingredients • 1/2 c. butter, softened • 2 2/3 c. powdered sugar • 1/2 c. whipping cream (Half & Half or Whole Milk would work too) • 1 1/2 t.
vanilla • 1/2 c. unsweetened cocoa powder Instructions • Cream the butter in a small bowl. Blend in the cocoa powder, vanilla, confectioners sugar, alternately with the cream. Beat with an electric mixer, until the desired texture is achieved. Menu Plans We know how hard it can be to get dinner on the table and that's exactly why we created the Six Sisters' Menu Plan program! We offer several menu options so you can find the plan that works best for your family.
Each week you will receive a menu plan and detailed shopping list that will make shopping a breeze! Each plan includes 6 main dish, 2 side dish, 2 dessert, and optional side dish recipes.
We've done all the busy work for you, so you just need to shop and cook!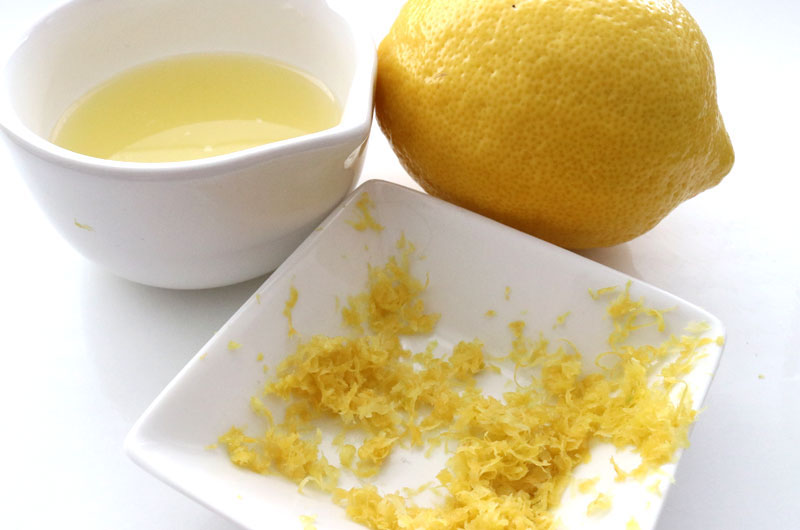 best dating two sisters crafting chocolate buttercream - 743 best Two Sisters Crafting Blog images on Pinterest in 2018


157.2K Shares This is the Best Chocolate Buttercream Frosting we have ever tasted and it is so easy to make. You'll never use store bought Chocolate Frosting again. Every year on Laurie's birthday, I ask her what kind of birthday cake she wants, and every year she says yellow cake with chocolate frosting.
Laurie comes from the "if it ain't broke don't fix it" school of birthday desserts. Our Best Chocolate Buttercream Frosting recipe comes from years of trying to make the perfect yellow cake with chocolate frosting, or as we call it … The Laurie Special.
Our Best Chocolate Buttercream Frosting starts with our as the base. If you have never made that before … OUR LATEST VIDEOS Combine the Powdered Sugar and the Cocoa Powder in the mixing bowl.
Mix the Powdered Sugar and the Cocoa Powder on low until it is completely combined. Add 2 sticks (or 1 cup) of softened butter and 2-3 teaspoons of Vanilla (we use 3 but we like things extra vanilla-y) and mix until thoroughly combined.
Now add the milk 1 tablespoon at a time until you have the correct consistency. How much frosting will you need? That always depends on how thick or thin you apply the frosting or how much decorating you do but here are a couple of guidelines. Our recipe should make enough Best Chocolate Buttercream Frosting to cover a 9″ x 13″ sheet cake or a two-layer 8″ cake.
If you are making cupcakes, you should be able to frost 24 cupcakes if you apply the frosting with a knife. If you swirl on the frosting with a pastry bag like we have done here, you should be able to frost 15-18 cupcakes depending on the size of the swirl. That's all there is to it … you now have a batch of the Best Chocolate Buttercream Frosting you have ever tasted!
Smooth, creamy and delicious! Our Best Chocolate Buttercream Frosting is great on cakes, cupcakes, brownies … anything you can think of that would taste better with Chocolate Frosting on it. Enjoy! • Combine the Powdered Sugar and the Cocoa Powder in the mixing bowl. • Mix the Powdered Sugar and the Cocoa Powder on low until it is completely combined. • Add 2 sticks (or 1 cup) of softened butter and 2-3 teaspoons of Vanilla (we use 3 but we like things extra vanilla-y) and mix until thoroughly combined.
• Add the milk 1 tablespoon at a time until you have the correct consistency. Very good starter recipe to play with! In place of the vanilla, I used Torani salted caramel flavoring syrup. I figured since it was chocolatey goodness I was not going to add vanilla.
Well holy smokes… This on top of my wicked white cake was sheer heaven. I loved the consistency this frosting, and I've always made mine as well.
Thanks for the post. • This frosting, to me, taste just like chocolate fudge. The only problem I had with it is spreading it. I actually added extra milk to thin the consistency, but my cake still tore up trying to spread it. I recommend piping it on, which is what I will do next time.
Believe me my cake will not go to waste and I will be making this recipe again. • I made this to frost a chocolate cake for a birthday party. There was a professionally made cake and my homemade cake there. Everyone raved about my cake, especially the frosting. I did change it a bit as I ran out of vanilla. So I substituted tsp. almond extract for one of the 3 tsp. vanilla. It gave it a lovely flavor. • As I get older cooking is more of a chore for me. My husband loves buttercream icing on cake I have made it in the past.
Then one day I found your website and thought I would try your chocolate buttercream icing, what a hit, it is so easy and the taste is wonderful. I have told everyone go to this website if you want a fast,easy,great tasting recipe. Thanks • Hi Phoenix, you can make this ahead of time and store it in the refrigerator. I usually store it in a airtight container or ziploc bag. When you are ready to use it, take it out of the refrigerator and give it time to come to room temperature. You might want to use a spoon or your mixer to mix it a little then it's ready to go.
• Hi Vernita, we are so glad you like the vanilla buttercream. I see two problems with using chocolate syrup, instead of cocoa powder: (1) you would need to add (and I'm guessing) about a 1/4 cup of syrup (or more) to get a good chocolate flavor. You would need to add more powdered sugar to counteract all that liquid, or you will have a very runny frosting. (2) by adding chocolate syrup, you are adding a lot more sugar, since the cocoa powder doesn't have any.
I think the frosting would be way too sweet. That being said, if you try it, let us know how it turns out. • I just made a batch of 20 chocolate cupcakes âne decided on this recipe for the frosting.
My boyfriend and I LOVED IT ! I followed the recipe as written, no tweets and it was perfect! I had enough to fill and frost 20 cupcakes generously. I will definitely be using this recipe again! Thanks for sharing 🙂 • Made this frosting 2 days ago for some birthday chocolate cupcakes and so happy I did, it was perfect.
I used a bit less sugar and more milk but it was sooo good. Right amount of sweetness, perfect texture just thick, smooth and rich enough, nice dark chocolate color and shininess. I added a little instant coffee to it and the flavour shone to greater perfection. Thanks for this recipe • I've made chocolate buttercream frosting forever, but this recipe is excellent. So delicious, just the right amount of chocolaty yum, creamy and smooth and fluffy. I used 1/2 real butter and 1/2 stick margarine because that's what I had on hand.
This recipe generously frosted a 9 x 12 cake, but I could eat the frosting all by itself! • As others have commented, this is the BEST chocolate frosting, hands down! I've made it 3 times with various adjustments in attempt to get the dark, rich color.
I always end up with a cappuccino or mocha shade of brown. The closest I can get to the dark brown color is by adding quite a bit of brown icing . I've decided to give up on the color adjustments, simply because the frosting is so tasty…and in my circle of cake fans, taste trumps color every time 😉 • I just made your frosting! It tastes amazing! I also added a 1/2 tsp of fine sea salt. I only had unsalted butter on hand. I'm using it to make cake pops. It's not as dark as yours on the picture and I'm not sure why and I did have to add another tablespoon of milk but it tastes great!
Chocolate buttercream with a touch of salty goodness! YUM! Thanks for sharing! • This is by far the best chocolate frosting I've ever tasted! I make cakes from home for a living, and have tried so many different chocolate frostings, I'm not a chocolate frosting person.
They're always to chocolatey or not enough, this is perfection. I made a double batch, the only thing I'd change next time is adding the powder sugar/cocoa mix in after whipping the butter and a little at a time. I also had to use a hand mixer because the frosting was too thick for my stationary mixer until I added the milk.
I had to had about 3/4 cup of milk to the double batch to get it to a spreadable consistency. But from now on this will be my go to frosting! • Made this and used organic powdered sugar and would definitely sift it b4 as well as sift the cocoa.
Then proceeded as directed and since humidity was low in house, used at least 1/4 cup of chocolate coconut milk to get right consistency. Also added at least 1/8 tsp. Kosher salt. Next time might add some cooled brewed coffee. Definitely whips up way lighter than the pics so if u want a darker color, would suggest using either hersheys special dark cocoa or black cocoa powder.
Very tasty indeed! Thank you! •
data:image/jpeg;base64,/9j/4AAQSkZJRgABAQAAAQABAAD/2wBDAAsJCQcJCQcJCQkJCwkJCQkJCQsJCwsMCwsLDA0QDBEODQ4MEhkSJRodJR0ZHxwpKRYlNzU2GioyPi0pMBk7IRP/2wBDAQcICAsJCxULCxUsHRkdLCwsLCwsLCwsLCwsLCwsLCwsLCwsLCwsLCwsLCwsLCwsLCwsLCwsLCwsLCwsLCwsLCz/wAARCABqAGoDASIAAhEBAxEB/8QAGwAAAwEBAQEBAAAAAAAAAAAAAQIDBAUABgf/xAA0EAACAQMCBAQEBAYDAAAAAAABAhEAAyESMQRBUWETInGBBTKRsSNCcqEGFFLB0fAzguH/xAAZAQACAwEAAAAAAAAAAAAAAAAAAgEDBAX/xAAlEQACAgIABQQDAAAAAAAAAAAAAQIRAyEEEhMiMRQyQVFh0fD/2gAMAwEAAhEDEQA/AP0jzGZNMFjnQgmabSdzRQBpSY515m5CloABJplBoAdacVNAEV4+teFA1JAM0QaAmiSBUAeiedHalBJr1AHiSedGO9CnjagAwBk1NnPtRcnM0gBapAaA0RRCRXgAKdQzEAc6CBAjsYUTH7UdDqYK5q4PhBsCScVBnuM2ZPYVXKdDpWMU0gEsM8q8BsaTiz+BpUxdUah6jMV7hWtXrSMRuuTMGaFPu5QcdWec9KQRzNIUa27hmlSfJ3HenCmmTsV6Dq7U2TXgAKMwKaiLPAAb02oUmW7CjAoA8DO+aYqtADpTNgUEihdRAG5MVpS0FIMkn2isiuQ4jeee1bhkA1DYCsgbYx7TUbzCygC4JGTGas5hTG/aonzaQVY9hy+n+aqlQ6OXduXSCAILY1PgfTektM/DrpVg0kmD36RW7jdFlbcHzNjTElj2AzWVVNsarum1Pm0rBf3jA/eqHGpFqdoL3yUVrim2VYfMQd+kVa3cyFJwdjzrHqVm1C2cH57xkz1VdqcFgQPzmZH9IO5Y9aFJp2Dino34r1C2dSKeex9qbSZzW1O1ZlaoUkmjFHStNqTqKkAxE+9TfPOqMahcMKxFQ9IlFLRtqSX3GR6elO18khVBBPIAzWW1pKmdyTNFlugLpuOoDBlC74zBO8Vhlnb8GpYkjcBdiWIX1NRe/pkAlu+wpLt03FA1BWj806Z9RUkucKrraDrdvkExJFscvm29t6d5FdJiKDoRnd3LIvmII1BSW9NRpPBuxrZTPV4AX3P+KteN9FOq6UjJ0+RQB36e9cccXwnEE67twwYU3Vu6T3WRtSzko6f6GinLaNbupcJZYPc2Nxfktfp6t3q6oqL4YkwniXiPmPRQTzY1zX47huGRjYQ8Reg+GiBltzy1uRgegJoJ8Tum1bB4e54rlnuhmXTqGBBWTHsKq6sE+57LOnJrSNvD8c+r8RIQnKje3yxW97yASDgjEc64KO7F2YAFmLRBAkmSBW+0dSCd1MCjhc8m+V7DPiS7kaRe377UfEP+ioqrE4mq+C9dBNsx0aC2Z2wRBqbEGQdjgxWFuMBJnHSRn6Up4pSRnHeareWJasbLrd0sUbBBaRPSM1p8QETyxz61z3YXGVgD5ljYrJHrRBdSkflxziDXNm3GTRrSTVnQBUwADgem9Ta2uYgTkmOnasvjsAZOdYDMeQ5AVQ3Vm7JMW1BERLbyDFL1Ew5GiV2wjSd1acMxK7xscVI27Uwu6+ggE0zOWHDw0G60QMgAHeoOwC3zr/48AgfNmKzuf4LVB/YSttSWIGx5cumaRgogg7DAoBwWtKQfMoY+4qQfAPVzpkzC96VysdRoOrWyqk7yTGAK6lkIttR18xzsTXDW4hcsoMm4Qv6RzitfiEQQX9j/AGNaeElTcmV8RG6R2VYAYgRuabx0/qH1ripxbzDHE5k5j0q4v2CAfFUSNjuK6HqPoxdH7Oct7QcM0c9WftTklzkzzkY+xqOgtsDJ5k5960LaYTPt2x3rIk2bG0g6/DUOAQUM5JyDg1vR9agiIKkjOx3rJ4ZKwRIOD1NTVuI4YqrCbYB0nOoCIANLOMo7+CYtS18m26Dp4iAcaWH/AJVGGOJ/Qp/vWZOLt3Ld0zkqFEczEwatdu2glwMw1MqCJztVVx8/3yHLJOiWnz8KDytsxP1NRuj8AcvEvqvqN81V71tbq5EW7EHpJrFc4kN/LINlZrjfSqW4rRalJ7KXiV/mDPyWwizGZgVnuXfDtMDAOgKoHVh17VnvcYjFQWA13STJgeXM1zL/ABNziWWzw6m6+pgRbmJ2ALDFK9vtHUa9xrtX2a40HC7bc+9b0u3gYClgekH9qnwfwy8LWm6ANR1tG89orp2+FFsRyAyeZrbhwSjEzZc0WzOFOCfmeMDGO1XCLAxVBbLNPLAHSreF2NalhMzyCDhjJ8oHWq+AOe8c9vpW0gaLnoKMDTMCYrUsaKXNma3w5OY5b4wKPhD5Rnka0JhLsYhOVIoHhHA+Rf3ioSV0RbMjfDuGaDo0GZm1iT3qF/4W9wynFXNQIJ127bAxygAfeuudvanUCVMCdPSlyYMcvdEaGfJHwz5x/g/Hn5eMTIAYmy0EdAA9Tb4HxLaJ4+4WjJtWbajJHyliYr6E7n2pl3t/q/vSR4TD55R3xWXxZ87b/hng2Ym89+8EOn8a4CCeflUARXUsfD+D4VAtm0igCAFUCPpXQcCHx+c1B9j+k1fHFCHtRTLLOXlieGvPAX/YpSms7GMADlinu7Wf+32qyARbwNj96ekJZIWpEASZ3O0UwtNA8w+laQBpOBs32qY2HoKKCz//2Q== data:image/jpeg;base64,/9j/4AAQSkZJRgABAQAAAQABAAD/2wBDAAsJCQcJCQcJCQkJCwkJCQkJCQsJCwsMCwsLDA0QDBEODQ4MEhkSJRodJR0ZHxwpKRYlNzU2GioyPi0pMBk7IRP/2wBDAQcICAsJCxULCxUsHRkdLCwsLCwsLCwsLCwsLCwsLCwsLCwsLCwsLCwsLCwsLCwsLCwsLCwsLCwsLCwsLCwsLCz/wAARCACfAGoDASIAAhEBAxEB/8QAGwAAAwEBAQEBAAAAAAAAAAAABAUGAwcCAAH/xAA+EAACAQIEBAUBBgQEBQUAAAABAgMEEQAFEiETMUFRBhQiYXEyFSNCgZGhUmKx4RYkMzRDcoLw8XOSosHR/8QAGQEAAgMBAAAAAAAAAAAAAAAAAwQBAgUA/8QAJxEAAgIBAwQCAwADAAAAAAAAAQIAEQMSITEEEyJBMlFhofAjwdH/2gAMAwEAAhEDEQA/ABs08TUtJLFBEplqi6h40F9CnmW6YtssrqHylJNaS9WQIzobQWPvyxCL4XRJauoeoDzTu7ltttRvtirgr6eHJYsrkAaaKNY4pFsAoUghu9xhBSoNzcyByKMqHkhgKlwAzjY98DNLE7BrD1MMIvteKrNMk0gtENKkbC/K5w1p/LMQeIptyFx0wTVqNKIA4+2LbmOAqtGpNwFFwAd8CPOhDcVSFvb1dsYVFeyNHFEFVT9UhYbewGNykUtM3NmZdje9zjspDeIi4UqNRmPmaBQBdNuQ2xlV5zlVDQVVcXR+BGzCNWAZmHJcS2YzaKl6dGdJUsXJUgaT7nbAjQ0tVDJBVsJY3FmVdv1IwmviSKjgxalBuJZfFtXNLUVEQjEk+r0QBgiX22J3viz8HZuFy+ohrqjiv5xC5mGlhFUgKL36A8/nE/R0/hTLG4SxcSVz/wCowtyAIxSU32MoYvDEiOis4dlvtuARjg5QjT+4z2w6kN+p+eJqiXJ2pJaKgiqqeWfhTRwLeVdQsum23Pngw5FDVwQZhTw+Tr1QSqUGk3tfS4G2GNFWZbKsaRRE2JAAF1Fvc4cGRQAgG5G1uQvhrHiVvLaJZc7pS73+YqStpIocsNayQy1R4aFzZTMq3K3PXthqAthY9O+JzMjRZhmdP4fmpS8MuXz1aVAO8cscioQB05ixvgEDxPABClSSkIESFrElU9IJOI1aSZHZGQAg0ZDTf4igv9zUgBNY1Kdl9zgNM1zYWaeilkjOwKoysb9V23/TF1UVddH5mKf0yPRkWYDYrf6em+PcddHJPATFFp+zGMY0iwYdcKa75jHdZZG0dXl8lzPFmUC6zG7LGzhW7bXP7YYnKqisa2W5lUhTueOjLZfa9sPhVxAZX6I7yQyvJZRZmAG+Fk2ccKKBlIuY5jt17csUOU1QEnuE7meKbJKWiZJK2smqKjZtOtgn6XxZUtbFBQyTuNlBCL8bY5s+aNfXI3JV2vi4yqWjzLJaWLWRUvE9Rw7epoixBZDyNtrjmPzxKBw2q4B/MVIfP82nWvmmnnR1YBkRLDQp5LthZHU1NUuqSp4cTG+iP6iOwtgjxH4RzuEz1MEZq6cuCpiJaUA9CvtiXo5Zado1ZJFEjaFdwQLg22vthhUtLBuSMu+kyzo4oVAEQWO5GqRzeUr2F+WKWiGSOUimdw7fTpJZifYWOIqmqaOBiHlaaUgHQhFgffFDllVM/rR4qc76WABYA++FW+VzRQ+NS4psqeFopY60rTkAsJFUSAfyn+2G1O4bzEck0TrGw0abCQIRsZAO/TbEK9TWHgxfaBcgGyooUsf5uv74JoayCCqlqHDGWUIk8h2+nYADDKdQimgIrl6V8gtmlnBSwiomrNIMzxrArW3WFTq0D5O5/tjXy4O9hvvjGmnnliTTEyDlqcWPzY4MANh6jh4FSNpkMWU7mQmX8bOaArVIFzKh1ITy4gtyPziajr40ahDMA0ZqaaQHoOgOOgZfSrHVZjOoGiRhbbY9MR/j/K4KSWgzGmTR5t2WdUCqgkiVbFQN7kXv8YQGPxuaGZxrk9PnCqmXLqIMQqYj7crYRzZozRwJsNKMt2NuZ54zqzrsy89V/wBcPvDMHG4MaLwy0yRFyqXmZgCWDsL2HI9rYmgouVRS7aQZ+UWSQ5jTid5K4LpU645IRt34ZjPPp6sG5HNU+ezDL6KR+PQxQ5jlrMR/uKVDFJEQPwyoArDuB2w7zLN4XpJY6UcKjgTRAFVSZHa6iV+t2/pgTwVSifO6ivhi0QvOEhvc3p6UFWe5/ja5xA3EZrQeK2MtaFqXOqSkzKgn4MdSoeeIgMqSjZlt0INwcfVuXZRp1VsVNK0avwCaJ5GjLfVoAW1zjTIsmTJIcxplkUweenqIT6ieHLI0iqy9xfSe9sL6XMs8lyysrJ4B5ijqJkEMZQx1tNG3+rHY3U2uRv05b7EKAcjc/wB9xYAOx0nYV+/zUGXw14QkoqaihpSkfHSolkjV46mSTUXKSSONVm5Wvy2FsFR5H4ZSsFWINKrBwPKXtThrm8mjnqttz/ffC2uyKpq0hzjI8yrYC4WealeVpIZ0Yarx67sre17H266ouZ5vlhaCRIcxo6mI1LS3CzQrcMGK8j2Nv7BYNzClQPgTC4/D3hqMU6aZmlp5nreOZWErKSX4bkc0GwA9v1cwJlwJdKeFWqQry+kWbQLAkYhZszrac+NHqllialFFS0ySbH74KgZOlj0IOHxzCOBp4y4BhOWUC358ScB2P6HHAsPUA2+xJlWkoNh3xtqGJmLNARM6k/XII9jut9IIOJl6jxUjyJH5xkRmRGDNZlBsCN+uCjqAuxlB0xb3UtjPT06JCGBkZ0jYAXtK5sE27Dc4XeI8thzKCiSYkiGSZ1ubAFgqb9MJslZv8rmFUzamjkNPBMjpNBPqZXZwx5kbcsH+JM4yinpI8vq3m8xX0kkkQgABiUPZZXZiPxDl1tiuPMGYg+pfLjOwXe5L1HhmhpXHEVm17hb9PbCp637KzKNjEi08J+5Cqxi0MhQpsL33OHMMiSpTrPWGRokCB21oSPe2ofG2NZqCgqNGpw7bXvI0Y591AP7Yhn1G40mI4xQ3iOlqMgkBpRUPJdFjVJgAp02C8VgNyOh0j3xc5IYaKNxw04mgLojO2jewJHT4wlgospgmimMVOZYjqRmQzOhH4lL2F+xthqtVA0o4QLvIF+73LXNxqUKb6cCL01g8RkJakMOY48zVSxTRJotMultWy2P1Akb74GaKWmgpaakuxK1YkuQNTzIVDkH8IJLft0x7ijrTsymEg+lTYvz7C6gYZUlIqkyy7KJGC3vqc9yOfx/3c6anqKZNGOzNaClMFHFEf4I4h2sgte374U5NDT1KeIZWBajq5amG3LVAwZW3P52wfm1RIYjQ0jE1dQBEdx/lopRZmNvxEXCj3v8APxhjoMrajgVQRGtOgHWWW0YX5AuT8e2DtQND1Fl1EWeWP8ZzGsNbTTVnhXO6mSSlgqaSTLsxZdUqU4dZIuKeZjI2be4INuViw8tVsW4yyeYlzOpmkub2WMeWit0tbcf3w/8AGWWxTDLqrSDIgNNIQPUyG7KPy3/XDTIaWGfL6V5xrmjQQl77MIWKofm1r4EinWUh8jKcQzVv7ivMb0FHTxKoXRCSXN/VYbnEwPHIQBVp7qo0qS25A2BOLXxmjplSTRQiR0mMBDPw1CzIRdmsTbbt1xyL7AzTo9IB0Bka4HY+nFHxquQ6jAo5dBQlOc4syySPcrFxTc/hLhL74y8S00OaQZZm/mJIKiFPKtpCussAlYqACdiLne2IsVk0zUigkaqNYX/mvNfFnWQyLSwLICYBSxBxEkZKkC+p1azf/K3tgRx9nce4RD3OYDT8aHTqbUNlLgGxNuYG+PMuaskrRRBmezBASBe3K18flHUiIOEl4sZFiJIwt7f9TC/5/wBNzqYiSKtrYMtNW9IqMyQIms62KjiNsQo5nb+txYmhxGVBY7Ga5dT5lVqJKyVaWnJBW1mqZhyIQN6QP5j+nXFRR1NBSRRpTQojelnZ/XK5W9tch3OJCn+0KuOSsnqaaCq1lBSO8QIhA/1Lja/IBfz9sawyNDKELs7+k29Tc9rjSuBWbuMgLVGWn2u5YNqRFNlDkjmOYsdycERV9XKzcG4ZgQ0zaQQP5FPpHziZgNfMzMsJ9TWYugVgTYksTbDSn45AQsWcqVURMAqPawLswtbrsOmOGV/ZnNhSthKCjWGBJJC4MpDNNUSkBY+pN78+++NaRGq5lqnVkpYNXlEkFmdm+qeQdzyUdB84GpoJKgxGpssELWWBQFiVksdRuSSe18NGqIljbS1o1HqZSCTfog6k4fxiwCdhMnKSGIXcn9RTn9phSwi95JJStt9OlQuq1+5P6YDqKTPomyoZZV0lPFBDNUTR1UcjrPLJMLD7sggAA/rhtDRmebzdUAq2EcMd7hIwSQo6+5x9RVDVtZm8qMOBDNBR05A3ASMO97+5xQhr1/clnCoMY9c/8mfiJePkGbKba1pRONPLXEyyXW/xjni5jdUNxuoPIdsXmYyiopq+LUdMlNUxfIaNgMcK+0alPSX+n0/pti3UY9ZBi+B9IMJyPK566py1Ql0kC6mPJVjlu2Op55QxSQ/5ddIeIU5VLAA6bBvz/wC+eEGQ0NPlcKKJDJJYgseQBN7AYohNx0eNvpdSpwR8WtSDzKDLpYEcTlVZlOZ5fISKiOJWk4d5HYB5DchRZSL4LpRw1kM9Szu9geGhiQgdD1P5gYtTJoM0EscbsGIBZVLqV3ZUY7i47YCzDIclrBXGgjc5hmPHqYHabgJFOdLJBDuI1T6rk3v8bDPGQnxaaIavIRTFVUVOoOlEJIu+oKTt1tg+jzEGSKRFEkXEDF2JWOQA3NmXc37j9cL6jwlVZdLl0NLAM2q6mYU5kF+HFMEWRmbXdBGLn1FehO2MalPEFPmTZTHl6VFaGiEfBnLCcOgkDRgqp02Nze1rG9sScerjeGXqFHJqV4K8J5A7mSYqoXX6Rc3N15n9caU2ZRIrKf8AVRgrHkCBvcbYiqOuz+rq5stTKauWujEq8JJOA0TQNaS6lTcjkf8A7vuVSUXiGvknhpYWbhRNNOizyawoYruBoJN9rDfY9sV7OQcCFPU4iOZ0CkzJZiupza9wurSWBsbH2wzWpieVbIjyKGEQP0IvM6VA/PEJltHndRRTV0ThoIGmR46dWaoCx7Eqp1EkdQAT82xW0eSeXmgqZ62SoEcLrUxTkkCbSoUR6bC173uL++DLrX5GK5XxE2IVJLWVpRKdyHqI5OFUFXEQCjUSGF+fIfODDHDluXuIwokcAOy7cSokADyH3NicaoyQxJDAoQKulFBNvUdtzv3OF+bVAJjhFykQOrtrIGGMRDHaZ+UkiIcwrJYQrqBpuQ2OR1MJ8xU2TbjS2+NRx16WiqswRoqeF5Lm1xsin3Y7YRN4H8SlnPlIDdib+Zi3398GYWYNTQhUS25qB22vg2FjtfDbNMo4DVFXCY0p2eNUiRSCtwF26cwSfnCsjQPpYnpe2LjeUiPP5+BIs8IsClpGO48xHvGdu49JwCMyvHUNET9zHFXw32PCkBYqb9iLH5wdmcclWk8JFhoYg2tZl9QucRo4sTIysVJWajcH+GT1gAHsR++FM2IE3G8Tmql1Q580dfCivaGsoTPGAfr0aZLWHsT+mDaTN8vjps2zFaaFaqNGpZqkoOPJCnqSPWd9P/57bc4gq2p5sgd76aaWalY87xTFlI37A7fGCIa0il8TQOzff06yxgnbXG5uBf2OFzgI+J/rhNYPInSBmeRQNHn8Eemqziop4ZJtTMzJHHeyrfSN7F7cyPbHv7Ry+jzSiipKdIqnNIpcxqZIybySGQqt7k2vpYgCw3PfHMJswb/D/hyKN7NFNmLsFtdSJVK3tvyw+grxL448OamJhjosujCC1jelFQR8knENiyGxf3+pAZdtpZQ5pQwVPiSSCOKGkylqrjrThVUvTxceZrJtdm1frgiLNVM/huhf/cZvBNmEp1C0caBCL/JY/wDsxzCnzGdci8dBtavWTU3rO4LVVSOIGbnuFb98H1DV0ub0hZmWoo/DGV0UfDLLoqa+nSGNe97ylrfy4k9PuST9/wCpwa6EvqHOVzRo5oAeC0E0rXDXCyzPBDY2/hRm/wCofOGDLTGKeSdiEQSSs1rWXST+LCKGJMooamphX7mKaNFA30U0CJSKbnmQACfk4ms8zHMUqFlknqGoXjDxyq2qF9VwIgBvt1GLo4x2q8mXOHuUTwJ0lcypaaOhEY1K9Os1lsAItI9bHlYY8t4jpgzWta5t8Y5+a2rnyqmgjdtVHMEqEU7yUp9SX9lN/wBfbBSNAUjJJBKqbEbi4xIzuooQ56TExtp0wpDNEVlVXjIJ0sLgkXtiNlgeB3jkurKSGDdDht4XrZKimnp3JY0hRULc+G2qwJ9rEf8AjH2bQBakt9RkHFf+UsSLX/LDOFrWZeVdLVJWqEkgZCdKWOphvtiQzKjBVmh1swcOw2vccrWxbZnJRQCIVFRDSiV2WPinSW0i5AJ2t3JwvMRRJkjjBR7EOQTa4+pem/xi9aiROU1vIedVWPRJcHUsw0gXDc9r4+KBhM4JZnjb0773HtiklySare8cDmTuBbYexwDNkWdIwEcDmwAsykHe+1hcXxTttC9xfcRJAy0scTW1RyvsOQvv84a0MbDxHlk7p/to4g9t9TQUxvf9MHUPhjxNI/FNCrIHUkyzIhIPVQRh7TeCszapSpqKilh1kl0UyTHfa1wF6e+LBHPqU7iD3JCKiknpMspAr6c2zeOQmzWaKD7oEDtd3t8YsssymWrqKrMJbimlzg1TylrssNEhSELf3O3ximg8PZdBLQ1MqcWeiiaCnY+hIwzFiVjX03N8MZ+LBSVEkUUbaFsFOyhT6SbDtjjiIBLSBmFgLILxRmumOOmpnk8tLI8Za9tSi2piP2H54WUs0Zp5KWoDPSTrY2PrjbmJE9xjzUVmVzvVZbWM33EzKJFFnjP9MZw0g4bpT5hSs9xw+MNJ0g8jva+M5KPImvWn47wgK9HLFIkgkQrbXawkW1iGHfvgvzkXQMB0HYdsAtHUIrIUuD/CQykjqLYE1yDbhvtthkUII3L3wnIBmuYwoPu2ollYqfpYSgAMO5uT/wCcUlesbSoB9YQajz9wMJ/B1NSmmrK9VJkmnNOrk/8ABjVSFAG3O5OHk0j8ScLYKRw22BNl22OC4ByZndSbaKZ6Ciqo2Wpp4pksWZZY1kHp3FlYHfHjL/L1sKzikqYELOix1kPBlsptqMZPI9MMiptcAX/pjyrtuLXtfbtbDgMVgta0tJTGSky9q2QyRrwYpIoWAJsX1S7bdr4IKJZiVAIAPTY49MwvYAkkdN74GWopapZODPE/CneF9DagrrzVrDHFpWoWgVUUKegta3zj84oUrsTYgkjmd/fAhMyBQGUqpA1KykEnpc4yNUy31Ac97nlb2xxaSFjczR3FhsLkXO+Ba8GShq3V2RUQudJPqCncb9MCxPJKdbW0f1B7YImdJYZYTbSyMpB7Hlij+SkSy+LAzg1b5mHOa2RgfXPI1z+JCbgi+HcDUksYkKoTtewA3wyzOJoKh0lhV4y5MZkW5VeoBtgZGpYr6IY0Gx2UC+M4MWAm1pAsg8zOnljn4ohFQvDfQ3oYLcdsE+Wvvw5d9/pbHgZiyfTy9rAY9faz/wAf74gn8Qq19ztdkQPYKoALGwAHe+2F6kMzM1yu7EDY73xpX1Bij0j6pZDDfsOE7k/tgZZALJe4B9W2HcZmI4NXN5kjjVGEgcOt7Dmp2wI7JsBfrq+fnGhsQDbnv/fGDbh1C2deTC1mHW/vg0GILVJxopYwZAJFKMY2IIUnexwq8pVQNl8VBULBTwyM9WGiSV6iwFhrbked9uvthnPDmEgh4dW0UEUoeojREJlUi2jUdwD1xqqBBso1HcHAtOokkQmqhtBbsoJvva/tzxokaupmkU+lvQm2lx372xoY2Ytq/Lkce6iajkSBKeORXRLTFjsW2sV3+e2CAShM8RThg4bnq9hz7DH4WBN78/02xlEVDBPxEObAchbqTjyz9uQ5bd8TIqKc6pTUq4RQxHqG4FvfEbWRNTyCKQi7DUtuoBtiyarWSpkisd1IvyBa9uWMqvL6OURStBG8uhwGcXK7bgYy8n+NyfU08TEqBIOYTFSsYsTtc8sP6fLMl4FPxX+84MfE/wCfSL4BMcqRyScNSF13JI5DbbAYqnsPjEs2riMoQvO8/9k= data:image/jpeg;base64,/9j/4AAQSkZJRgABAQAAAQABAAD/2wBDAAsJCQcJCQcJCQkJCwkJCQkJCQsJCwsMCwsLDA0QDBEODQ4MEhkSJRodJR0ZHxwpKRYlNzU2GioyPi0pMBk7IRP/2wBDAQcICAsJCxULCxUsHRkdLCwsLCwsLCwsLCwsLCwsLCwsLCwsLCwsLCwsLCwsLCwsLCwsLCwsLCwsLCwsLCwsLCz/wAARCACfAGoDASIAAhEBAxEB/8QAGwAAAgMBAQEAAAAAAAAAAAAAAQMCBAUABgf/xAA3EAACAgEDAgUBBgQFBQAAAAABAgMRAAQSITFBBRMiUWGBFDJCcZGhI2Kx0VJykuHwBhUkgsH/xAAZAQADAQEBAAAAAAAAAAAAAAABAgMABAX/xAAhEQACAgMBAQACAwAAAAAAAAAAAQIREiExQQMTUSJCof/aAAwDAQACEQMRAD8A+b5Ic5wBOGiLGWZMgy+2QGNyBFHAEicByVXgIzGFnEvjmGKbJy4UiKwZI4MmORrOw4QLxhWRrDzkiOMjhAaytzkjiQecZuy7JEB3vA1ccjnOHU5teFLAxnhCrJ5nl2JVU8qG6cfOSlLEpCDmYmRNcXm9roNDEkinTxK8e1S8LAbmNAEbRXPWu3TtkF0Q0PiMMe/zYptkJscsJkW0Ye3IwOaXR18W2YLYl++ei8T0sPkzSJHGjabYB5UYS0ZvxbeD17i//mNp2jilgmdVby5UkKsLG1GDGxiSmmrGXzalRTI9wb+eD++Cs9d/1cunm8d+1RqPL1ui0OpjDKAouPaaUUKJGYXi8MMGumWFNkTLG6LVUCovj87xU74M4tKzOo5w4OSzsZE2A85HJ5GsZCl8DkZI3WdhvLtEgwRNK6qCFF8sbP6AZ6GHQTRwO+imhSYSBYUD1I4cAlpGY9BXJ/vWeeDsu0I1MbsDlj8DNnTtGkT7pG8xqEUcLDqa9UrsOw65wzlctno/GCUdeg8QVEmhgnQuwbe7lmUBgOQK7ewx6Dw2ZtPPvMcsDK0XltH5U0iMSwYsSeKHSuuZWtl07anSiNxOY02tJYEfmM3q49hQrr3+m54XrPDIiRJo4dau9RIjgCIsB2UA+3X4+Mmty3oretAl0qmKMvqYpk1KbNZ5LL6GI/DfPtX/ACqUPhmjd4NEVhUOsxn1Eh2yqi/cO48As3H5L2zZ1es0MzFvL0cbRRlrjjVRDGTvKoTyf8x6/AzK1J0sgVolCFpQNsIcnYV5cOSebHAJPXp2xm0pNLaBVpN6LEkb6161TRzJpIhptOWCsRp47CgOACB94g5Q1Xh+m1z6iUSrHIsZ8skkKfLX0qR3J/LL7azQudPE2m+yRxpGrUrsC0YIEsvNlj/v1OQMmj1TrpITaymWSNQfLZQil2dieQTRoX34xNraC6kqZ44ggkEEEcEHqD7HBWa/jSaZH07RBQ5DK5U8MFArj46X/bMi86Y7RwzWLoGdhzqyiRNl3dg3ZC8BOUsSgF3ug3x8c9sbHK8dgbaLB7s0SvIv4+mLZYaj9R39XA6cngc46KNJASsiMSeYmYI4r/CTnFdHek2tFqXWwaxommgigMcYj3aSJFViooF0Whfzi4/JQsEIKMQWABU2OLI/3yUWlj2UU1iup52iN1O7kdOccmlhO4qNRuIAAMc1Aj8XpTrmi4hxkSVod8JXy95BVtxCgg/zHNDSnQmZ31B2oumkeOIoHSTUhkG167bSx6jkdezVo9BC1+qQWDuEkcygA9aIgy9Bo9IkmnMA0Xnh1KLqtUEjk7FSuqKxkc85a4Vwm4T/AGZ2qj0+l1OqihYtxAd0p3MS6b3BAFcHpxlUTzxSJLDIySRuCroSGB7FTm7qPCRFLqV+zQL5cjrK32vfEXRqZ1aRro5nSfZonYp9kWQEKCPWAwoj+X9s2a8QMJVtmDqXZ5nLMWqlFm6AHQYkZd8TjhSZJY5FbzwzsFbdRBqyfnKF4VvZGSp0TGHIg4byiEGXg3ZC8F1iZDUMavS19gDgoEGwDVH9ffGRIrqwYHmtrLzR9iMYulF8u201exRur8jWQySZ1KLcQxEoDtd0JZPuMwAHN8Kfyyyur1V7TqtQAVsU7sQTwD16fXDFoN4lqaUbGUIGiX1Ag9fV+XTLS+GzFADOWYIqKDFGAFBLAFi148ZRYMJ+FYTzN5QmklkjB9YZ2Ng9+udsHptQdpVwJAro22jR+Pf/AJd0eDamOJpH1ekVlrZGqu1gkAmRugUcfJxw8CkMce7xKEP5gUIYJdxU9lUEtfwRlVJJCOEmZbqsjuSFFu4RIwoXcxP3RW3aPjISeXR4NiiKNnd7X7Zs6XwjRGeVNVrW8oQGSJ4EVacGmEga/jb7nFwaPwsuzSM88caOXTztq2B1LJz9B3475s0D8bR5zVNbr04UdO15XyzrQn2mYooWNmuNQCKXoLBJ/rlesBJgzr/POo4aOMA6868HX88kF5rv7Dk5IqPQlVU9jZ/fJnUPtoFu4rtR65FHjMYSSwQTsPWhXTAyJVqxNWR26c8ZL3ZatFmPUgBlAYBiLqu1Zdh1MZUWzBvY7bodevF5nwxPKhKlfvVRD8Gh1IFZcTw7UuBTxDmqUS9K6/dx1j6b+fhorJFMFbz5T5LK4AYqVI6NS0L/AFyTarYjFJtYUvcTHZUEEA7rI6ZVTwrVjb/5KA33il3V8DH/APZ3ZTunLdyRAw478l8qnCuAa+jKTzaaRT65H9UkaNOtMIwxCswBIs8EgZXUuWKxbyGYClHUD3AzVk8J0emVjNO/DMArGKNeGNr94v8AoMVI2igQvHJHZIASIBzXub4zOSrSFwf9mYWrRkm9RFlQSLBK/BrEZY1bbpnJbegNI6qF9PyMQVNEryO/Yj8xgT/ZKS3oF5G8N4OMcQs6aLcsjexCflYu8tzQaULo49L5rSOi+cGS389jt2IV5IPbjvldWKXXfrkl1DRsjAC0dXX4ZTYOc9306EivOHhkeKRSjoSjqwoqymiCD398ALKAxBAYeg0aYA0dpze0HjkekXWI2j0kn22bzJ5ZELahQVKkRO5Ne49rzvFdZovFG0Ai06aaDSacwRop3Cr3XScftjaSM7MuKUiyGK8gWp29vcY9tRM33ppiB2Mj1/XJnR+DCFGj1shn8qRpY5YXG17pViKAg+5sjrlMRvtZrU0wWm+9RBo13+eP64VXWC3wtJKDYLXdAizjq0rKzOlsEI5qunzlSOEMNxcdOVo39MsRwlgw2u9jgUeP1GNmvF/ht+j9RNoZJ9VNp9OsSSzyOkVLUYP4RQqvbKcn8Q+ntdAcDL6aRKBbSEbY5Om8rLIeAXBIoflXbEPFMsUEP8NViBokJvYk8lig3G/k/wBcLzatIVYrViTozGqTCeJl6tsJDRt2BDAHKtM8ksrkkmwxPN49gVBVnJF2Q3C2O9YhpUqhZrv0H0GJjXRrKpjezxxZrBsf2x+/O3DDkJiEgjtkaY9scemLJbJVRSyIXD6vYH9jgN5Esw74Uw7Ggm/uH6Nk1miHHIPf1ZCK6Z37D0D3PzhRUZrYWfmsOdGSstJqEHTdfwcaNcy8KG5+ayxpY9GY5g0Q3mMkHgbfkXmbKu1vnoM6E2knZN9aHya+Zvwj/wBmLH9sQdRM3Iej/LxkCR3GDjBJyfoqSQp7Y2zMT8nF0MeRZHAyJUWayLTHTF4cPI7YLbFGLhT2OKZavGEH5P0zijkcg1jCFN2ySxsNr1Y4NfBzpYiOaNdc6OYp6T07YpRDCGcDZyfYdsmqScDYeete2NRI5CCOGI63lqOCQsfLLDaq3ZBr59QxVQwIY5wDQPO2+RdVfF4uXSalmLbTQG4nrx730zRji8X4MZ4sciOO79r25Yl8I8X1AMuoaQxgCjI34QOynt9MvF2tE2qZ55gKKn35Pvi1Bog9jxftmhJpoIJKZt9C/rlJmDvIQOLpfphi7YslSBx74MNfy/thAOFoCFkfOCsYfpkeMRxCXdi9LP64ChHRlH52cA2i7ZgRfQA85E7Df8Rr/wAo/vj0gBUJvAkDlLG/y6Dbe9WKvK8+miaR2hLKtnaJDZr5rHHZRO5yB8D++RITsX/bNSMVlWeJl2kqO9HcP2y9HqNQpBBXcOhJo/XEej+f9RgOw2SGPQcti4IdSZuweLaqNVDLCDzZ3kWeOoXLOs8aR0RvNRpAu0KpYgL2oknPM+gfg/Vsl6QB/DX/AFNhSpdA5E5Z2kLcn/bE3xx9BhNf4APyZsjtPPpH+o5lrgG76Sv36/Jzr+f3yHN8gfqcPHUKP3w2A40ehvBXxho/y/ocl/F9/wBhgMf/2Q==
Romantic Peanut Butter Desserts : Sugar & Spice
Best dating two sisters crafting chocolate buttercream
Rating: 8,4/10

442

reviews