Greek 5. Seafood 3. Astoria 3. East Village 2. West 50s 1 "Delicious upscale Greek dining" with an emphasis on "perfectly cooked" seafood is offered in a "gorgeous, expansive" space with a "floating on the Mediterranean" feel at this TriBeCa standby; add in an "incredible" Hellenic wine list and "even the gods of Mount Olympus would be pleased." Elias Corner. Seafood · Astoria · $$. Food4.5 · Decor3.0 · Service3.7. Grilled fish so fresh it tastes like it was "caught an hour ago" is the specialty of this "no-frills" Astoria Greek with not much decor and "no menus" (just check out the "cold case" and point); though it only accepts cash and service is " .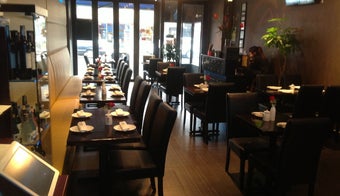 Gone are the days when the were the only spots for quality Greek cuisine. Today, from midtown to the East Village, New Yorkers can find excellent Hellenic fare in almost every neighborhood of NYC. From expense-account to some of the , these are the best Greek restaurants our city has to offer. RECOMMENDED: Full guide to the If flying to the Greek isles for lunch isn't quite in the cards, this airy Midtown eatery is the next best thing. Seafood is king here: an interior mini-fish market displays the daily catches, which are flown in straight from the Mediterranean.
End your meal on a sweet note: the goat's milk yogurt with thyme honey is one of the finest examples in the city. This beloved Astoria spot recently opened a second location in the East Village, which is only slightly less mobbed.
Devoted fans order the enormous, simply-grilled fish – chose from over a dozen varieties—and pair it with traditional Greek sides like lemon potatoes or beets. For something a little more rib-sticking, order the addictively gooey, pan-seared Graviera cheese.
Pylos means "things of clay" and hundreds of said pots dangle over diners at this perpetually buzzy East Village joint. The décor is second only to the cuisine, which focuses on rustic Greek home cooking. The best example is the hearty moussaka, made with sautéed eggplant, zucchini and potatoes, and topped with rich meat sauce and creamy. This charming West Village space has been churning out traditional and modern takes on Greek fare since 2003. The menu shines at brunch with innovative dishes like oatmeal "cappuccino:" made with steamed milk, sautéed bananas, apples and dried fruit.
Oenophiles: take note of the wine list, which includes many Greek varietals that are hard to find elsewhere. Run by personable chef Maria Loi, who was appointed the official ambassador of Greek gastronomy, this Midtown spot celebrates olive oil, yogurt and wine in all of their guises. Fish, like the Grecian porgy, are prepared simply with seasonal greens, lemon and olive oil.
Sides include healthy choices like cauliflower in caramelized tomato sauce or braised giant beans. You don't feel like you're in a concrete jungle when you step into this Midtown spot's gorgeous flowered courtyard. The emphasis here is on fresh Greek seafood, with varieties like Barbounia, Lithrini, and Fagri all on offer.
Round out your meal with one of many mezze, including a dizzying array of spreads like spiced feta or garlic and almond. With the most extensive Greek wine list in the United States, this Midtown eatery is worth the trip just for a tipple. But, with a focus on hyper-local specialty Greek cheeses and honey, the food has been drawing crowds for decades.
Don't leave without trying the cannelloni, made with braised lamb shank and topped with aged Kefalotyri cheese sauce.
best greek date nyc restaurant in astoria - The 10 Best Greek Restaurants in Astoria


The Big Apple has no shortage of global cuisines, and that statement is particularly true when it comes to traditional Greek fare. Here's where to get the best of the best in the five boroughs. Astoria What Our Inspectors Say: "Judge a book by its cover and miss the rustic pleasures found within this old-time Greek retreat. The room is tiny and the tables are bare, topped with butcher paper, but of all the many tavernas that line these Astoria streets, Gregory's is one of the more serious and charming, turning out refreshingly honest and intensely flavorful cooking.
Begin with tirokafteri, a satisfying spread of feta blended with pickled red chile peppers and served with hot pita points. Lightly fried eggplant and zucchini plated with a garlicky potato spread demonstrate an epic study in crunchy textures and creamy flavors.
Then gently cooked sole seasoned with sweet red pepper powder and served with asparagus as well as cauliflower depicts the best in cuisine, Greek style!" Flatiron District What Our Inspectors Say: "The full name of this delightful retreat is 'Merakia Greek Mountain Thief Spithouse Steak,' but the moniker isn't the only memorable thing about it.
To start with, the ample space is quite the looker, featuring a glinting open kitchen, cushy steel-blue velvet booths and massive arches overhead.
Of course, then there's the equally impressive cooking-don't miss the 'spit + sigs' (labeled "dancing with the lamb"), which is a spectacular plate of off-the-spit lamb. Other signatures may include a starter of ripe tomatoes paired with cool little triangles of feta, tailed by tender and slow-cooked octopus. Grilled lamb chops from the 'American Meat' section, coupled with roasted lemon potatoes, will transport you to the Med and back, minus the jet lag." Midtown West What Our Inspectors Say: "The city has upped its Greek game in recent years, but Molyvos has more than earned its OG status—having served fresh Mediterranean cuisine to a loyal crowd for innumerable years.
The secret to its longevity lies in the kitchen's simple and enjoyable food, smart service and casually elegant setting (tables covered with white cloth and a spare, rustic aesthetic). Executive chef Carlos Carreto oversees this menu. Among a host of delicious sounding (and tasting) items is the lamb pie, highlighting flaky, fried phyllo packed with tender shredded shank and a mild cheese sauce. Plush pillows of bougatsa filled with warm semolina custard will have you begging for more.
The wine list is of particular note, starring some of the city's finest all-Greek vintages." Lower East Side What Our Inspectors Say: "This is where to find excellent home-style Greek cooking at unbeatable prices. Everything tastes fundamentally right and good, from the perfectly tender braised and grilled octopus to those moist and smoky lamb chops—the aromas alone guarantee that you will dine well here. Start with a superb spanakopita that balances flaky phyllo with just the right amount of chopped spinach, dotted with onion and feta.
Saganaki entices with salty and springy Greek cheese wrapped in pastry that manages to stay crisp beneath a rich drenching of honey and sesame seeds. The tavern-like space feels attractively dark, cozy, fills up quickly and doesn't take reservations, so expect a wait. The servers and staff are a stylish and laid-back mirror image of the neighborhood." Astoria What Our Inspectors Say: "This beloved Astoria steakhouse has a lot going for it, but its cause for celebration is that authentic Greek accent that imbues everything here.
Excellent quality beef, as in the signature prime 'wedge' for two, is dry-aged in-house, charbroiled to exact specification and finished with sea salt and dried oregano.
Vibrant starters and sides underscore the Aegean spirit at play with pan-fried vlahotyri cheese, charred octopus with roasted peppers and a red wine dressing, as well as smoked feta-mashed potatoes. Christos has a commanding presence on a quiet tree-shaded corner just off bustling Ditmars Blvd. Mixing shades of brown, the cozy and elegant dining room has a separate bar area and is lined with fish tanks stocked with live lobsters." East Village What Our Inspectors Say: "Restaurateur Christos Valtzoglou has found the winning formula with this longstanding hideaway in the vibrant East Village.
Pylos continues to sparkle as brightly as the Aegean Sea on a summer day. And, taking its name from the Greek translation of "made from clay," this contemporary taverna also features a ceiling canopy of suspended terra-cotta pots, dressing up a room with rustic whitewashed walls and lapis-blue insets.
Pale-green stemware and stark white crockery are used to serve Greek wines and a menu of rustic home-style cooking. Gigantes are baked in honey-scented tomato-dill sauce; grilled marinated octopus is drizzled with balsamic reduction; and aginares moussaka is a creamy vegetarian take on the classic made here with artichokes." Watch: Astoria What Our Inspectors Say: "You will only find happy people here, and the Aegean-blue awning feels as essential to the neighborhood as traffic lights.
This beloved Greek spot (with a second location in the East Village) is a lively one where the bustling kitchen is in view.
Quick, straightforward servers may address you in Greek if you look the part—that's just how local it gets here. Grab a seat on the enclosed patio for some serenity and get things going with garlicky and bubbling-hot crab-stuffed clams; or the cold, classic trio of powerful skordalia, cooling tzatziki and briny taramosalata served with toasted pita triangles. Order a side of horta (steamed escarole and dandelion) to accompany a plate of sweet and delicate mullets, served with a side of lemon potatoes." Flatiron What Our Inspectors Say: "Relaxing and stylish for grown-ups, Periyali serves the kind of straightforward Greek cooking that remains blissfully unconcerned with trends.
Think grilled octopus is boring? Think again, when presented with charcoal-grilled morsels, marinated for two days in red wine and finished with olive oil and parsley sauce. Salmon may not be native to Greece, but it gets its due respect here, wrapped with herbs and baked in phyllo, served alongside stewed okra. A puréed dish of fava kremidaki showcases a terrific blend of textures, colors and flavors that is the heart and soul of this rustic kitchen.
The dining room echoes the culinary theme with a suspended wall of shimmering decorative fish, abundant flower arrangements, and a back room flooded with natural light." Auburndale What Our Inspectors Say: "A gathering place for Greeks and non-Greeks alike, this family-run and friendly restaurant tempts with impeccably fresh fish, cooked over charcoal and basted simply with olive oil, lemon juice, and herbs.
Beyond the whitewashed exterior and dark blue awning is a large dining room with rows of neat tables for indulging in Hellenic pleasures, from zesty appetizers to boisterous conversations. Settle into an array of pikilia; cold appetizers such as melitzansalata, eggplant whipped with herbs and olive oil. Chargrilled fish, priced by the pound, has a delightfully smoky essence and moist flesh. Whole smelts are a rare and traditional treat, simply pan-fried with a lemony herb dressing. Finish with a choice of authentic, nutty, and syrup-soaked pastries." Union Square What Our Inspectors Say: "As its name in Greek suggests, this stunner is making 'waves' in town by way of Roslyn, New York.
The bi-level space transports diners to the Ionian Sea but it's not just beauty that bewitches here. All Hellenic meals begin with a panoply of spreads, so using a warm pita scoop up the pikilia trio with feta, hummus and taramasalata. Calamari stuffed with four cheeses and served over a Nafpaktos tomato sauce is a winner. Not far behind, find that phyllo-wrapped spanakopita delight with spinach and cheese. The menu also lists a series of fresh-caught fish ready for "your pleasure." Carnivores though will also get their fill by way of the short rib youvetsi.
Ekmek kataifi featuring shredded phyllo and semolina custard is a fine way to end this Greek feast."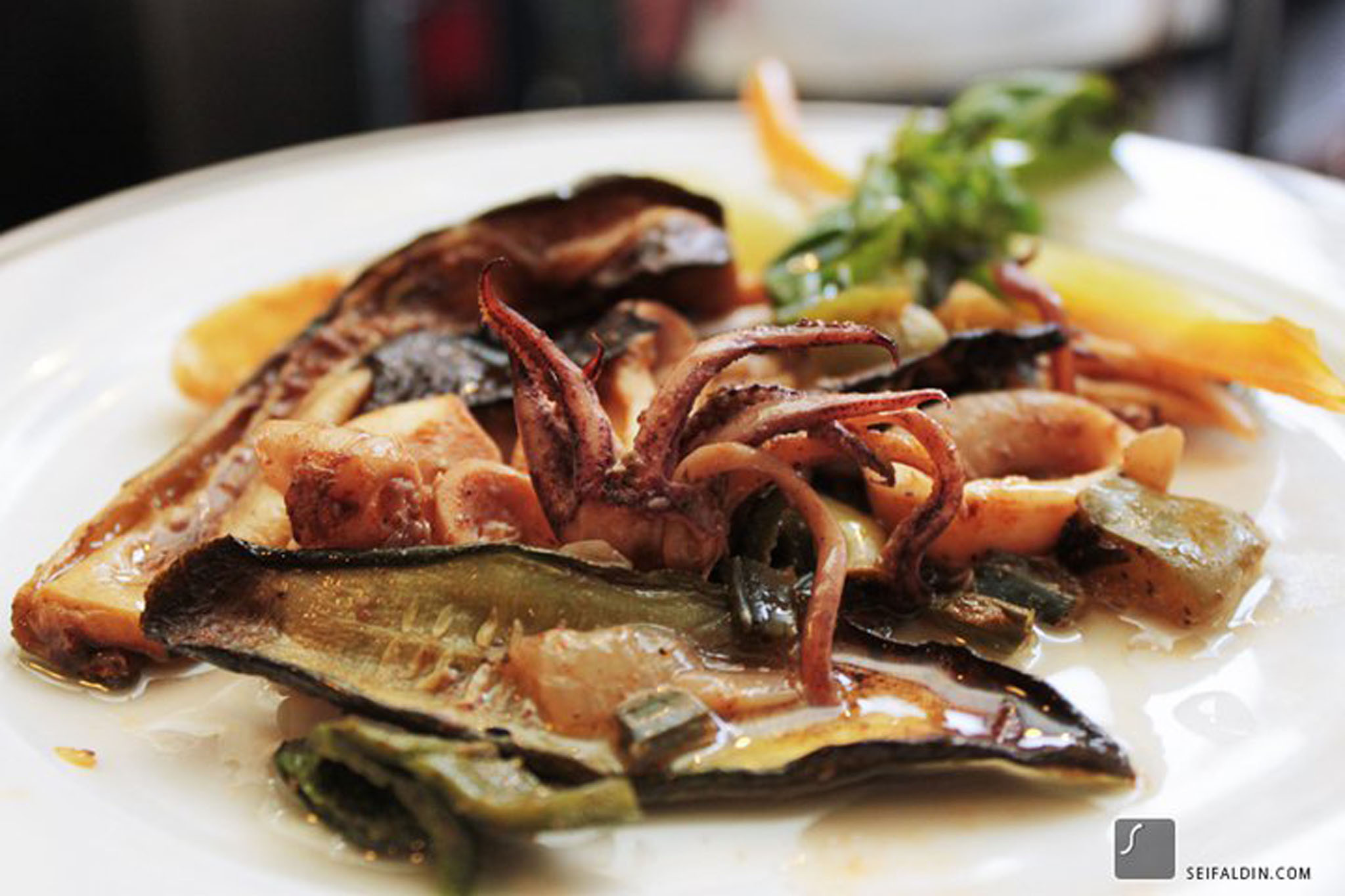 Experience Greece without ever leaving the city in Queens' neighborhood. Home to New York's Taverna Row (located on 23rd Avenue), this outer-borough base for Greek grub attracts eaters from around the world, or at least from across the city. For fare that will have you cheering "opa!," here are the best Greek restaurants in Astoria, Queens. A traditional taverna reimagined for the modern diner is what you'll find at , Chef Michael Psilakis' interpretation of a Greek classic.
Great for an intimate meal or a group dinner, this Astoria attraction comprises two levels featuring upscale accents such as floor-to-ceiling windows and plush leather seating. Wherever you sit, be sure to order MP's fan-favorite dishes, such as the chicken in thick lemon sauce and Grandma's meatballs.
Astoria's most famous taverna (Michelin and Zagat are counted amongst its fans) also happens to be one of its best. At , an exciting selection of seafood standouts showcases the best of Greek coastal cuisine.
Dig into whole Mediterranean dorata, meaty swordfish and vegetable kebabs, and caviar dip for grub that tastes like a getaway. At New York City's mecca for seafood lovers, you'll find no frills, just flavor.
Well worth the trek from the city's so-called "foodie boroughs," is a fish market and eatery in one, making this Queens destination home to the freshest seafood in the city. Here, you'll pick your very own clams, calamari, sea bass, and smelt (plus an assortment of other options based on market availability) and have them cooked to order according to your taste, whether it be fried to a crisp, perfectly grilled, or steamed.
Tip: Wash your made-for-you meal down with the drink of your choice at this BYOB business. For a taste of authentic Greece, head to foodie-favorite . Here, old-school offerings such as Kalamata olive paste, fried sardines, grilled octopus, and cheese-stuffed peppers pair perfectly with the rustic décor and warm service (which includes a complimentary Greek dessert!).
Equipped with both indoor and outdoor seating and a menu featuring everything from traditional Greek salad to lemon chicken soup, Gregory's is always in season.
Bring your family (or a family-sized appetite) to , a casual restaurant with an almost unconquerable menu. Charred octopus, meat-stuffed grape leaves in egg-lemon sauce, Greek salad, grilled sea bass, and the fan-favorite (and unlimited!) house garlic bread are just a small sampling of the eatery's offerings, all of which are best washed down with one of Stamatis' Greek beers or wines.
Greek hospitality is what's on the menu at , an Astoria eatery inspired by the rustic "family gatherings" back home. Here, an inviting staff feeds you like family, serving up home-cooked classics such as grilled octopus, horta, lemon potatoes, and dishes rarely seen in restaurants, such as papoutsaki.
In true family affair style, dessert is complimentary, and you'll have a hard time tearing yourself away from Bahari's table. Since 1991, has been "cooking the good stuff," which in the case of this Astoria staple is classic Greek recipes prepared in the traditional style.
Headed by the pioneer of Greek cuisine in New York City, Kostas Avlonitis, this remote restaurant in northeast Astoria is worth seeking out.
Those who find it will reap—or eat—rewards such as chewy grilled octopus, fried Greek cheese, zucchini chips with spreads, and crispy calamari. An Aegean-style taverna in the heart of Astoria, Queens, is an example of culinary cosmopolitanism at its finest. Since serving its first Greek salad (a fan favorite) in 2002, the restaurant has distinguished itself from its peers with its down-to-earth dishes with prices to match.
Greek sausage with oranges, grilled octopus, pan-seared cheese, and moussaka are all served just like γιαγιά used to make.
Gyro City - Boston (Phantom Gourmet)
Best greek date nyc restaurant in astoria
Rating: 9,2/10

423

reviews